Guy might be out for lunch, but you can follow the Time Out Food and Drink team on Twitter @timeouteatdrink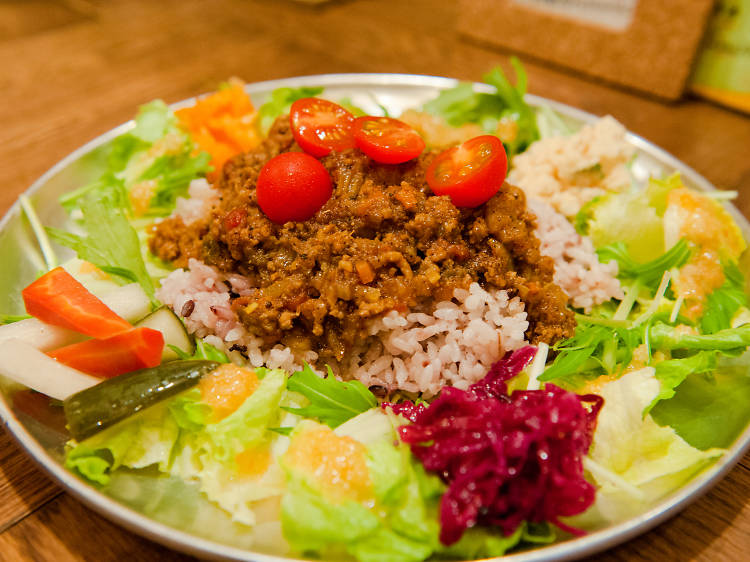 東京、チープイート
タイムアウト東京 > レストラン&カフェ > 東京、チープイート 東京で暮らすのは金がかかるが、この街に住む人は外食好きが多い。しかし、そのおかげで手頃な値段で質の高い料理を食べられる都市の1つになったと言えるだろう。タイムアウト東京編集部は、マガジン6号のテーマとなった「Cheap Eats(チープイート)」のためリーズナブルで美味しい店を巡った。チープイートという言葉にあまり馴染みがないかもしれないが、高級店もB級グルメもフラットな目線で評価する、タイムアウトならではの企画である。 伝統的な日本料理店、食堂、立ち飲み屋、居酒屋、老舗。 そして、日本食のみならず、ビーガンカフェからフィッシュアンドチップスの店までバラエティ豊かに網羅する。このリストに掲載されている店では、3,000円以下のディナーや、1,000円以下のランチを楽しむことができる。   また、どの店から行けばいいかわからなければ、ページ下部に掲載した地図を使って、エリアごとに探してみるのも手だ。浮いた予算は、新しい靴を買うのにでも回してみてはどうだろう。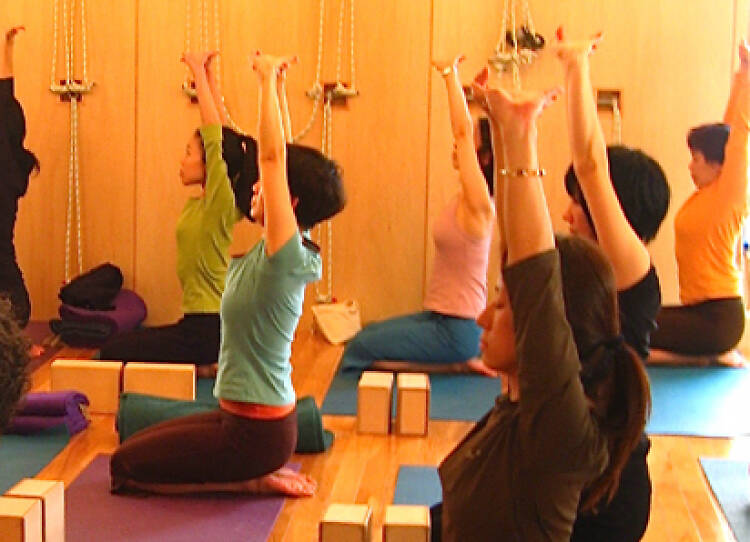 English-language yoga classes in Tokyo
Tokyo is home to some of the most active and long-running yoga establishments in East Asia, and with a dedicated community of practitioners catering to both the home-grown and international communities, the city offers a wide range of opportunities for enthusiasts. Here are some of our picks for studios that not only offer a great way to introduce yourself to yoga, but will also help you make friends in the metropolis. 
Listings and reviews 
(10) Get your Nordic food fix at Borough Market's Icelandic Pantry pop-up
The Vikings are coming! But this time they come in peace, laden with provisions to barter, all grown and lovingly created on their own volcanic outcrop. Icelandic Pantry is the first venture of its type, a collaboration of Icelandic food producers who have filled their longships with smoked organic lamb, cured north Atlantic fish, lacto-fermented root vegetables, jams, jellies, sausages and salamis, and a score of other products that are distinctively Nordic. They're selling their products under the 'new' bit of Borough Market (entrance on Borough High Street), from now until end of play this Saturday. If you've ever wanted a taste of the leading northern lights, or to speak to someone who produces food just below the Arctic Circle, now's your chance. Find out more about the Icelandic Pantry at Borough Market. Take a look at our latest street food pick of the week. And have you heard Night Tales is opening up a permanent bar and restaurant?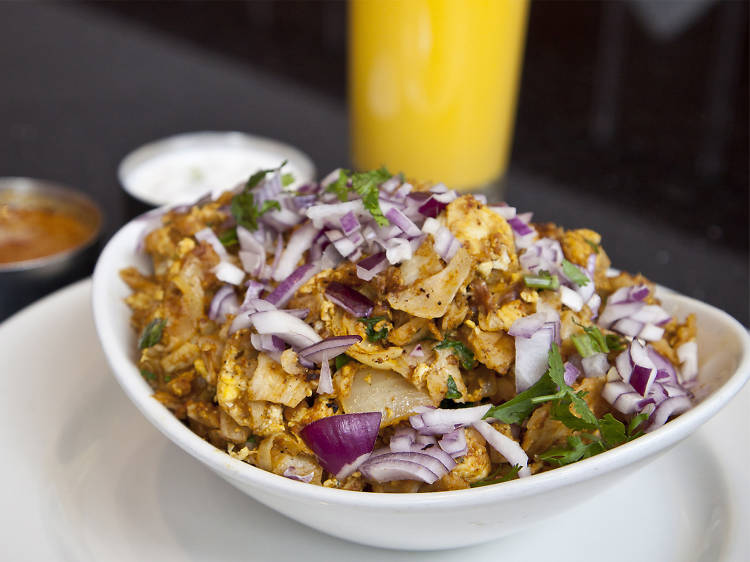 Hot stuff: where to get the tastiest curry in Tooting
Guy Dimond heads to south London for fresh mangoes, tasty samosas and some of the best curry in London. Tooting is rightly famous for its 'curry corridor' running between SW17's two tube stations (Tooting Bec and Tooting Broadway). But it's not the number of restaurants, it's the diversity of the Asian populations and their regional cuisines that makes Tooting extraordinary. It has a mix of Sri Lankans, Pakistanis, Gujaratis and East African Asians all bringing their masalas to the mix. The best way to explore is by walking down the Upper Tooting Road from Tooting Bec tube towards Tooting Broadway. Just past the handsome Sikh Gurdwara and opposite the mosque are a couple of excellent fruit and veg shops - Nature Fresh [1]? (126 Upper Tooting Rd) and Daily Fresh Foods [2] (152-156 Upper Tooting Rd) - where you'll find good Indian and Pakistani mangoes, plus esoteric ingredients such as karela (bitter gourd) and fresh tamarind pods.   The colourful Indian sweet shops are more than just eye candy. Pooja [3] (168-170 Upper Tooting Rd) is an excellent place to get vibrantly coloured Indian sweetmeats such as barfi or halwa, while just across the road, Shivdarshan [4] (169 Upper Tooting Rd) is the place for Gujarati savoury snacks such as ganthia (the fried chickpea noodles used in Bombay mix) or samosas.  Pass the halal butchers and sari shops, and you hit a long run of Pakistani restaurants. There's not much to choose between them these days, as they all produce decent versions Hold the press: Starbucks is now serving cold-press coffee
Last year, Time Out was the first to report on the growing London trend of cold-press coffee. No heat is used: ground coffee is soaked overnight and the liquid served cold. Advocates say the results are sweeter and lighter with no acidity. At the London Coffee Festival in Brick Lane this April, it seemed that every artisan roaster and his civet cat were dishing up tasters. But have we reached peak cold-press? If we haven't, it seems imminent. Now that Starbucks is serving it (in Mason jars) at these fifteen London stores, will the hipsters abandon cold-press for just being so last year? Still need that caffeine hit? Here's London's best coffee shops.