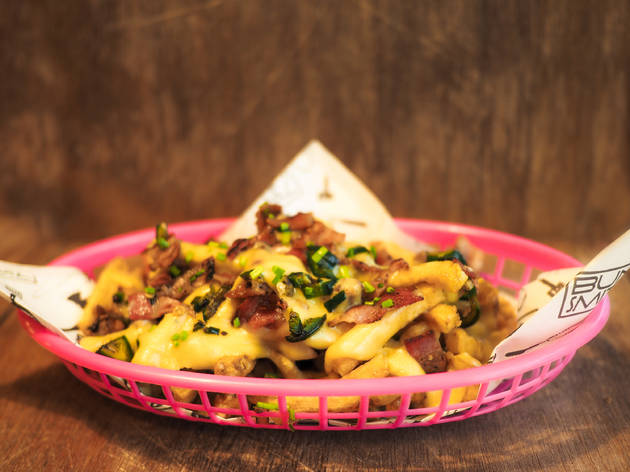 1/8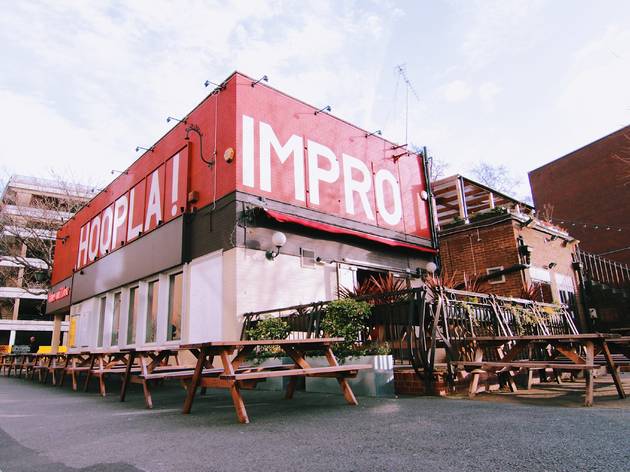 2/8
Processed with VSCO with k3 preset
3/8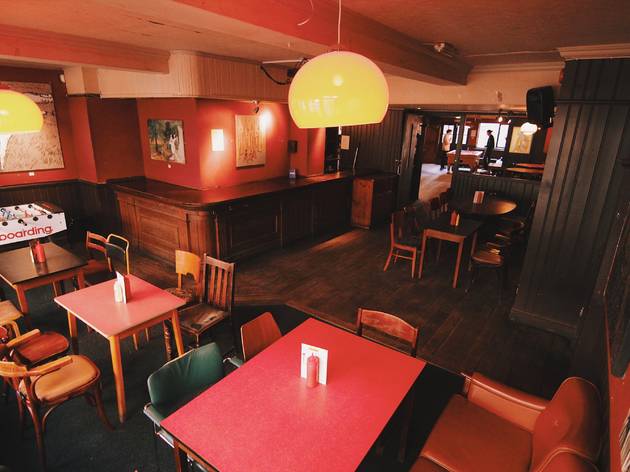 4/8
Processed with VSCO with k3 preset
5/8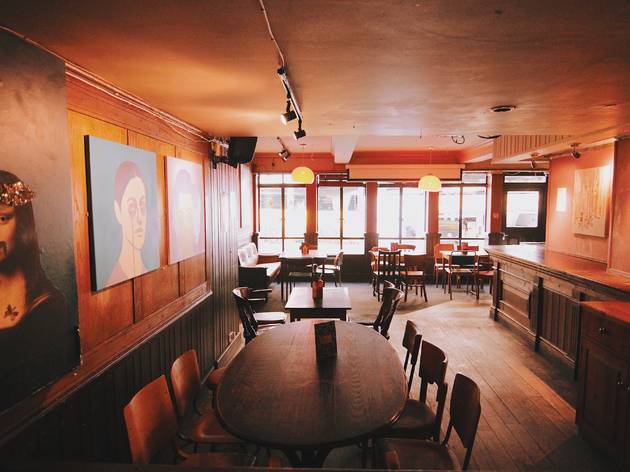 6/8
Processed with VSCO with k3 preset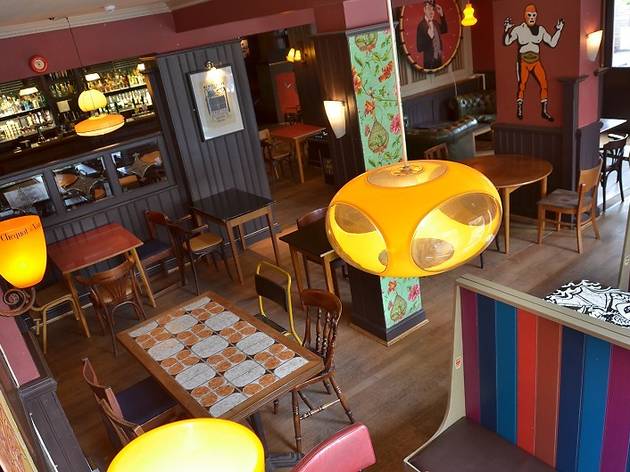 7/8
8/8
Photographer: Hannah Anketell
Time Out says
If you're looking for a 'lite' beer – those insipid beer-style beverages – then look elsewhere. Instead, The Miller pours British delights such as Hop Back Brewery's Crop Circle, Everards Tiger and a host of other fine real ales all in tip-top condition. The bar staff here are proper beer enthusiasts and don't tolerate substandard pints.
Although it looks like a dodgy council estate pub on the outside, within, it's been given a squat-chic makeover with playful contemporary art and comfy old chesterfields, attracting a crowd that seems to have been teleported in from London's more outré art colleges.
On our visit, there was an evening of improvised comedy hidden away upstairs, keeping a small crowd fairly amused. It all seemed very well organised, if that's not an oxymoron. On other nights you might want to throw some shapes to the DJ sets. Do this in the safe knowledge that Guy's Hospital, with its A&E department, is on the other side of the road.
The Miller says
We're proud of our huge selection of London-brewed bottled beers, draft real ales and ciders. Bunsmiths chefs serve up the finest burgers with plenty of veggie and vegan choices. See comedy every night of the week courtesy of our friends at Hoopla Impro; acts range from first time performers to stalwarts like Paul Merton. DJs spin 'til 1am Friday nights. We've got games covered with table tennis and foosball. There are options for private parties, a rehearsal studio for band practices, and theatre hire in our venue space.
Details
Address:
96
Snowsfields
London
SE1 3SS

Transport:
Tube: London Bridge/Borough
Menu:
View Menu
Contact:
Opening hours:
Mon 12pm - 11pm Tues 12pm - 11pm Wed 12pm - 11pm Thur 12pm - 12am Fri 12pm - 1am Sat 6pm - 1am Sun CLOSED
Do you own this business?
Average User Rating
3.3 / 5
Rating Breakdown
5 star:

0

4 star:

4

3 star:

2

2 star:

0

1 star:

1
The best burger in the universe (well London at least) just touched down at The Miller...courtesy of Bunsmiths
Everyone has been caught in that after-work drinks quandary. The beers are slipping down like bamboo to a panda, but before giving into the call of home it passes through the conscience; should I grab something to eat first?
Those burgers look pretty good and after all it's about 45 minutes back to the ranch on the tube from here.
Nine times out of ten a casual drinker like myself will resist such urges, not least for fiscal reasons.
But if there really is a higher being watching over us all, he, she or it was looking down on your's truly last Friday.
Most of our group had dispersed before my friend and I made the decision to order from the pub's new Pop-Up bar menu.
A pair of Buttermilk Fried Chicken Buns boasting free-range chicken, aioli, lettuce, smoked tomato salsa and a portion of triple-cooked chips to share arrived soon after.
To the laymen among us, what we had just purchased was a chicken burger and chips, but nothing could have prepared my buddy and I for the extraordinary effect these humble hot sandwiches were to have on us.
The poultry itself was beautifully succulent, delectable wouldn't be an overstatement, while the breadcrumb coating offered the kind of aesthetics only reserved for TV advertising, but so rarely witnessed in reality.
The contrasting textures of crunch and tenderness set off the initial fireworks. Amid meat like that, the supporting cast could so easily have been rendered irrelevant, but you don't get labelled as the finest burger in the known universe without every element adding to the experience.
The bun was smooth and toasted to perfection, the lettuce crisp, the aioli creamy and, holding this taste-bud caressing fantasy together, the earthy smokiness of the tomato salsa.
Virtually nothing passed for conversation between us for those five minutes it took to devour these masterpieces, other than the odd gasp of appreciation.
OK, the chips had been slightly overcooked which added the smallest tinge of disappointment, but thanks to these truly magnificent burgers, the potato-based accompaniments felt surplus to requirements.
Get yourself down to Southwark without delay..
Great new addition to the area, nice selection of beers, tasty hot dogs and cool crowd.
Really good hot dogs, cool place. Would visit again.
We were verbally assaulted and had our own drinks thrown over us by a group of people who hadn't bought drinks/food and appeared to be stealing in this pub. The bar staff seemed to react that we were in the wrong drawing attention to these wrong doers. The management still haven't acknowledged our complaints. Not recommended