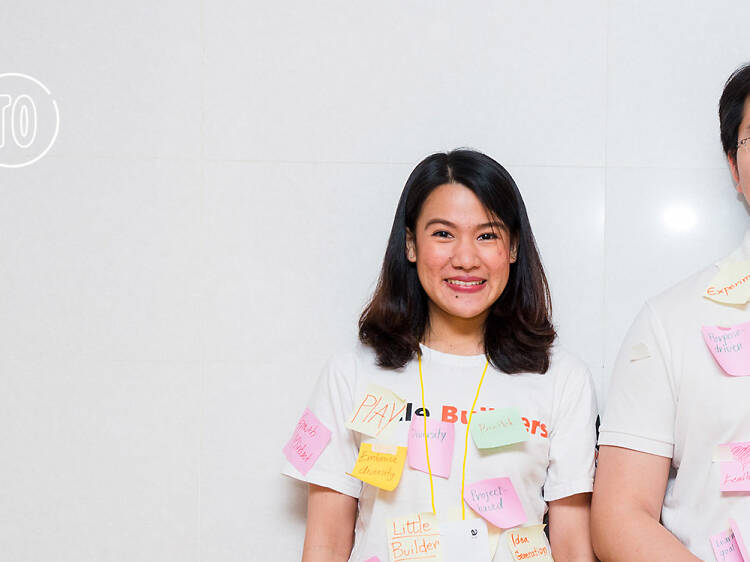 Little Builders: "Our goal is to help create a positive change in Thailand's work and study culture"
In 2014, engineer Yongyuth Laitavorn visited a foster home to give donations. There, he spotted a broken toy and offered to fix it. The kid, however, refused and successfully fixed his own toy. It prompted Yongyuth to recall his own childhood, when he had many ideas to invent things but didn't have much opportunity to do so. "My parents encouraged me to join activities like practicing taekwondo and violin, which was great, but I didn't get to choose what I wanted to do or make myself." It sparked an idea in the engineer to do something to encourage kids to build stuff that solves problems.  Not long after, he met Sawaros Thanapornsangsuth, a PhD student from Columbia University who had the same idea and from whom he learned about Design Thinking methodology. "It's a method that looks at a user's experience in order to identify problems and create solutions to them." explains Thanwarat Sanguansak, a team member. Yongyuth and Sawaros decided to turn their dream into reality by setting up Little Builders, a social enterprise that encourages people to help themselves instead of waiting for others to offer help or charity. Their kick-off project helped underprivileged kids at Baan Ta Wan Mai foundation to make their own toys. Soon they moved on to bigger projects in other communities.  After working with kids from various backgrounds, one of their favorite "builders" is a kid who tried to find a way to make his mother, a vendor who sells khao jee (grilled sticky rice patties), a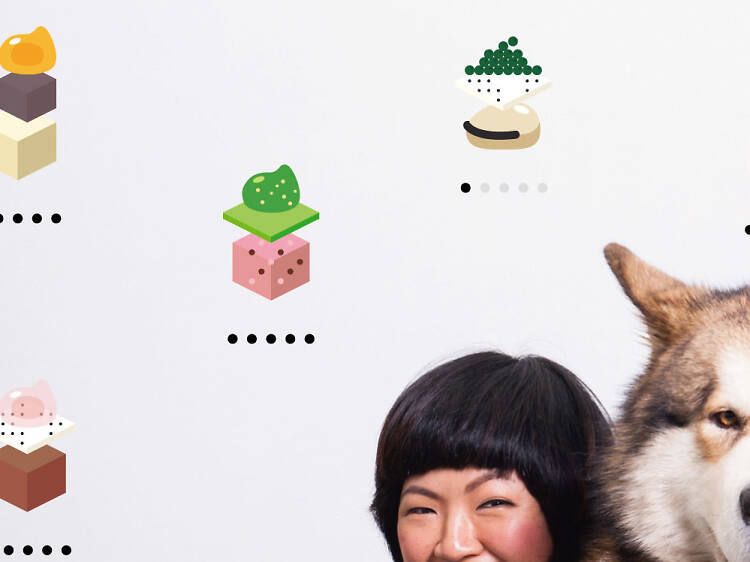 Prang Lerttaweewit: "31T is a platform that enables the data from bottom up to be available."
One of the most talked about events during the recently concluded Bangkok Design Week was a gastronomic event called 31T & BKK at Warehouse 30 in Charoenkrung. 31T (read "bit," referring to the the smallest unit of data) is an interactive eating-experience project where people are asked to combine three different food items in one bite and later share their experience on a web app. Taking the lead is Prang Lerttaweewit, who, for Bangkok Design Week, teamed up with design firm Thinkk Studio and progressive restaurant 80/20 to push our boundaries when it comes to eating. "The development of gastronomy only allows a handful of people, like the chef, to decide what works and then this goes out to people who just passively take it in. At the same time, you have so many people trying new things all the time but [their experiences] have never been archived," explains Prang. "So, 31T is a platform that enables the data from bottom up to be available." This means the chef only presents food on the table. It's then up to the diners to come up with combinations based on their preference. "In the end, you get the data [of which combinations work well] and this can inspire the chef in return. It's a win-win situation."   An Industrial Design graduate who has come to realize how today's pattern of consumerism packs so much waste into landfills, Prang shifted to creating "new experiences," which, in a way, is more environment-friendly. "Instead of having people consume products that will l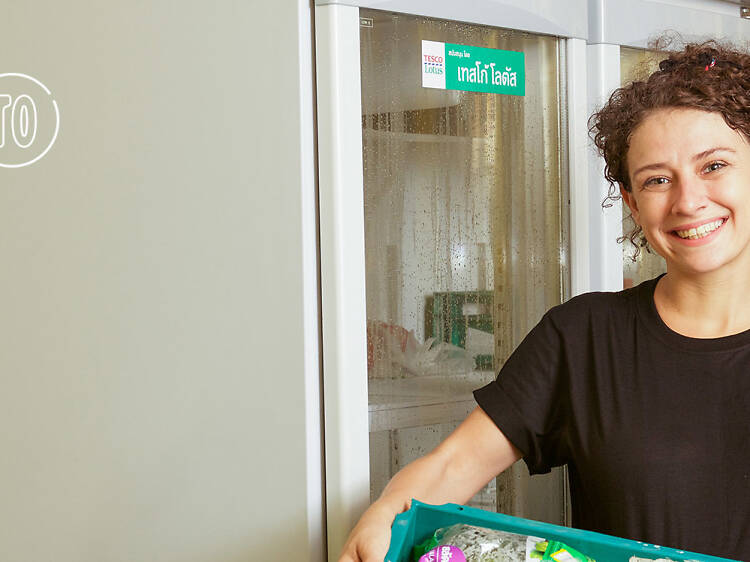 Abigail Smith: "The most meaningful end of the product is for its intended use."
Bangkok is a huge buffet city, with hotels and restaurants offering daily eat-all-you-can feasts or Sunday brunch specials. Many of these buffets prepare more food than their guests can consume—better be safe than have to deal with hungry, disgruntled customers complaining that there wasn't enough roast beef. But have you ever wondered what these restaurants do with all their excess food? Most become food waste, ending up in trash bins and, later, landfills. (64 percent of Bangkok landfills are made up of food waste.) Have you ever wondered if there was any way you could perhaps make sure that all these surplus food doesn't just go to the bin? An NGO in Thailand has. Scholars of Sustenance (SOS Thailand) is a Bangkok-based foundation that collects excess food from hotels, restaurants, supermarkets and private donors, categorizes and keeps them in the fridge before delivering them to those in need in different parts of Bangkok.   The foundation was fully funded by Bo H. Holmgreen, an IT businessman whose frequent travels around Southeast Asia took him to many luxury hotels, where buffet spreads are a daily offering. "He wanted to do something, making all the money that he made in Southeast Asia, to help Southeast Asia," says Abigail Smith, SOS Thailand's chief operation officer. SOS first donors included Tesco Lotus, Centara Grand and Millennium Hilton. Soon after, other supermarkets and hotels signed up to supply them with uneaten food. "Corporate donors feel comfortable don Drag Race Thailand contestants and release date announced
Thailand will be the first Asian country to have the local version of Rupual's Drag Race, an international phenomenon that has brought drag queens to the forefront and garnered support from LGBT advocates. RuPaul has gained the iconic status following his role as a drag performer and producer of RuPaul's Drag Race with more than 100 episodes. Dubbed Drag Race Thailand, the local adaptation of the American reality show is set to go live on 15 Feb via Line TV. Ten drag queens are going to compete in the debut season, in which stylist Araya "Art" Indra is the host and drag star Pan Pan Nakprasert is the co-host. The survival reality looks for the most perfect drag queen with C.U.N.T.—the pun stands for charisma, uniqueness, nerve, and talent. In each episode, contestants will face mini-challenge, maxi challenge, and runway challenge. They are expected to show their creativity and talent. The bottom two have to "lip-sync for your life" to avoid the elimination and pass to the next round. The winner will be crowned as Thailand's Drag Superstar. Scroll down to see all the queens competing in the debut season of Drag Race Thailand.     Petchara           Natalia Piarcam           Amadiva           Dearis Doll           Minnie Minaj                                         JAJA               Morrigans               B Ella                 Bunny Be Fly               Année Maywong