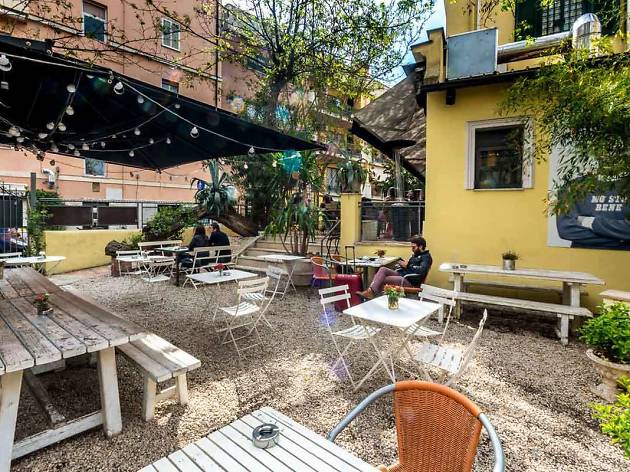 A well-maintained retro bar with outdoor seating in up-and-coming Pigneto.
The working class Pigneto neighborhood is now the go-to destination for a night out in Rome. Craft beer bars and speakeasies have moved in, but old school Necci remains the best place to enjoy a drink in the area. Necci first opened as a gelato shop in 1924, but has slowly evolved into an all-around neighborhood hangout at any hour of the day or night. The café was once a favorite haunt of Italian film director Pier Paolo Pasolini, and continues to attract an equally artistic crowd today. Keeping with its plebian roots, the iconic bar still only charges €5 for an aperol spritz. Opt for the Italian aperitif or a glass of sparkling wine out of the shaded gravel terrace during summer.
Time Out tip: Come while it's still light out to take a quick stroll around the perimeter of Necci. The roads on each side of the bar are filled with some of the best street art in Rome–including a mural that pays homage to director (and Necci regular) Pier Paolo Pasolini.
Venue name:
Necci since 1924
Contact:
Address:
Via Fanfulla da Lodi, 68
Rome