Things To Do
Your essential guide to the very best things to do around Rome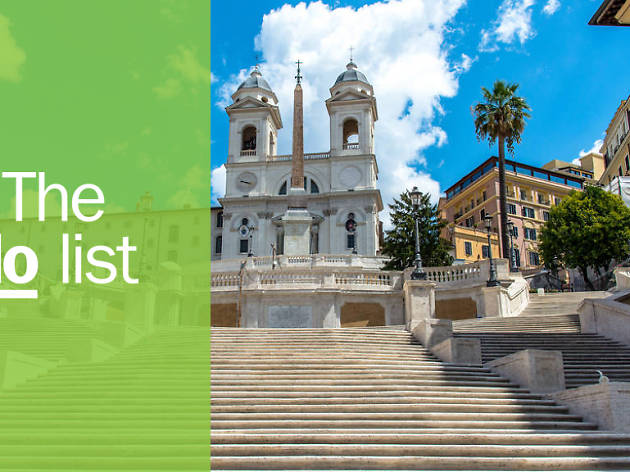 The 22 best things to do in Rome
With its vast archeological treasures, world-renowned art collections and cultural heritage around every corner, it's no surprise that the best things to do in Rome are some of the very best all across the world. But the Italian capital is also a modern-day treasure that's continually evolving, offering travellers and locals the opportunity to experience the past while soaking in contemporary culture. Ancient sites serve as the backdrop for summer concerts helmed by top-40 artists while virtual reality experiences help us see history in vivid detail. Add to this the lure of leafy parks with panoramic terraces, beloved restaurants (yes, that includes a hyperactive gelato industry), a bar scene that makes the most of seasonal produce and a moderate climate that is inviting during any season, and it'll become far too easy to fall in love with Rome. It would take a lifetime to see everything in this city, so we've put together a manageable list of our favourite sites, along with a few off-the-beaten-path experiences that you really shouldn't miss. Only in Rome: Visit the Pasta Museum to learn about the food's history and browse through works of art made entirely of the stuff.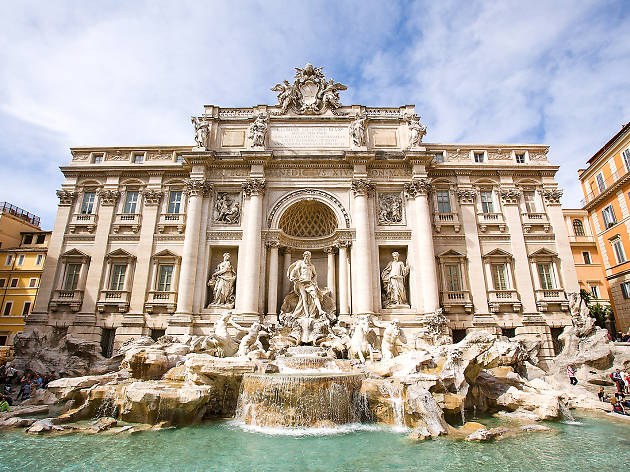 The 10 most Instagrammable places in Rome
Crumbling ruins, iconic  attractions and cobblestones for days—a walk through Rome can feel like stepping onto a movie set. The picture-perfect city almost feels like it was made for Instagram, because there is a photo-worthy thing to do (and a selfie stick seller) around practically every corner.  From mornings at the market to jaw-dropping city views, charming side streets and bucket-list-ticking monuments to a photogenic dinner at one of the city's top restaurants, bella Roma has everything you need to bring your social media A-game. To ensure that your followers are suitably jealous of your new #dolcevita lifestyle, we've rounded up the most Instagrammable places in Rome. Just be sure to put your phone down while Vespa-ing. The top of St. Peter's Basilica  A post shared by Alyssa🍍 (@alyssamramirez) on Nov 25, 2014 at 12:51pm PST Rome may have more than 900 churches, but it's St. Peter's Basilica that reigns supreme among them. The Vatican's basilica is the largest and most opulent church in all of Italy. A list of the artists who helped create the magnificent structure reads like a who's who of the Renaissance. Inside you will find Michelangelo's Pieta, Bernini's lavish bronze altar piece and Bramante's distinctive window-lined dome. It's hard to know what to post to Insta-stories first because every inch of the massive church seems to be covered in marble or gold. The exterior of the building is no slouch either, with the square on which its sits s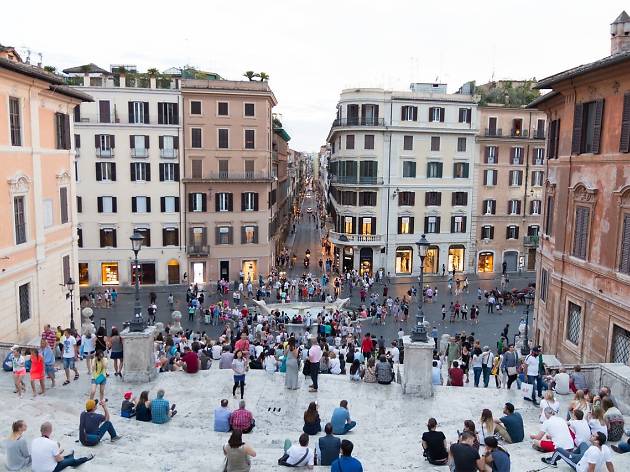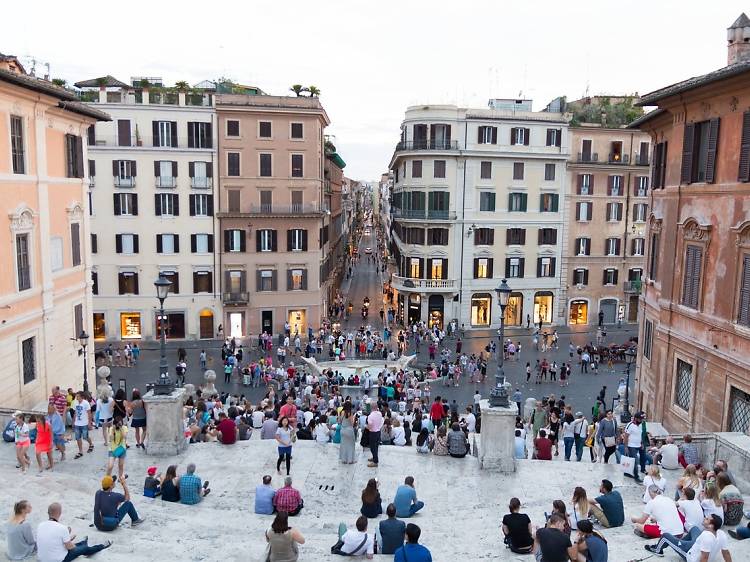 48 hours in Rome
As the former seat of power of the magnanimous Roman Empire, Rome has been at the centre of western civilisation for millennia and accrued incomparable artistic and cultural wealth over time. Built upon layers of history, the city is replete with iconic sights and architectural treasures that earn the place its name of The Eternal City and make it one of the most fascinating metropolises in the world. It would take a lifetime to see everything Rome has to offer, but 48 hours is just enough time to visit the city's main attractions, enjoy leisurely strolls in the historic centre and eat like a local at some of Rome's best restaurants. And with a sunny Mediterranean climate, Rome is a great weekend escape in every season.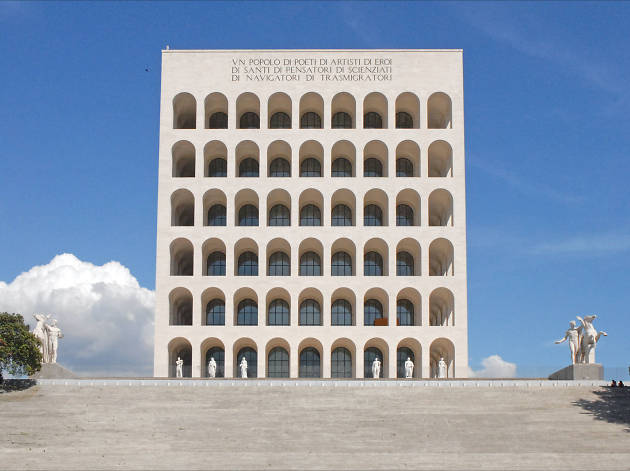 Get up close and personal with the most beautiful buildings in Rome
Rome is best known for its gorgeous ancient ruins, which are seamlessly incorporated into the day-to-day life of the bustling Italian capital. Given the Ancient Romans' knack for ingenious engineering, it is little wonder that their designs have endured and been reinterpreted in so many forms. But along the cobblestone medieval lanes, with their peeling terracotta patina, there are also modern architectural wonders, stark designs from the Fascist era, and even the occasional art deco façade in the Eternal City's suburbs—all breathtaking and Instagram-worthy.  From renowned attractions and monuments to unexpectedly contemporary conceptual designs, add these ten beautiful buildings to your list of things to do in Rome.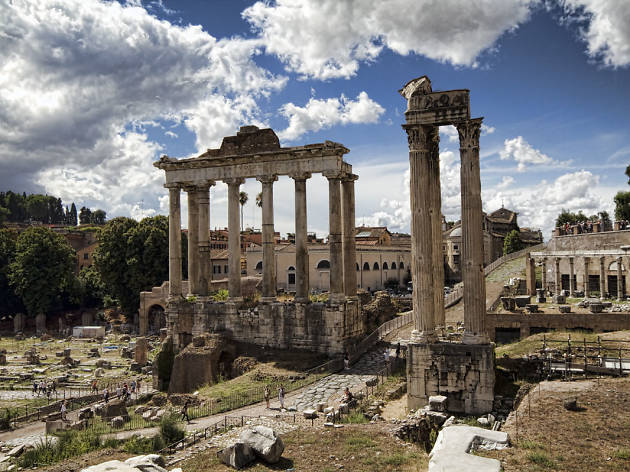 11 can't-miss attractions in Rome
There are few places in the world that offer such artistic riches, many of them free to enjoy, as this city. The best attractions in Rome are ones you've likely already heard of; any stroll around the city centre (and central Rome, being small, is great for walking) is likely to take you past millennia of beautiful buildings, from the Pantheon (AD 126) to Richard Meier's shell for the Ara Pacis (2006), or the Roman Forum's Temple of Vesta (seventh century BC) to the MAXXI contemporary art and architecture gallery (2010). Add to all this some of the best restaurants and cafes for pavement-table lounging and people-watching, and you'll never run out of things to do and see in the Eternal City.