Things To Do
Your essential guide to the very best things to do around Rome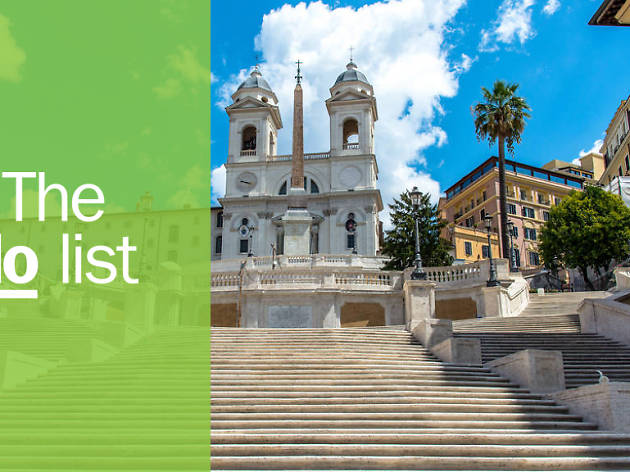 The 22 best things to do in Rome
With its vast archeological treasures, world-renowned art collections and cultural heritage around every corner, it's no surprise that the best things to do in Rome are some of the very best all across the world. But the Italian capital is also a modern-day treasure that's continually evolving, offering travellers and locals the opportunity to experience the past while soaking in contemporary culture. Ancient sites serve as the backdrop for summer concerts helmed by top-40 artists while virtual reality experiences help us see history in vivid detail. Add to this the lure of leafy parks with panoramic terraces, beloved restaurants (yes, that includes a hyperactive gelato industry), a bar scene that makes the most of seasonal produce and a moderate climate that is inviting during any season, and it'll become far too easy to fall in love with Rome. It would take a lifetime to see everything in this city, so we've put together a manageable list of our favourite sites, along with a few off-the-beaten-path experiences that you really shouldn't miss. Only in Rome: Visit the Pasta Museum to learn about the food's history and browse through works of art made entirely of the stuff.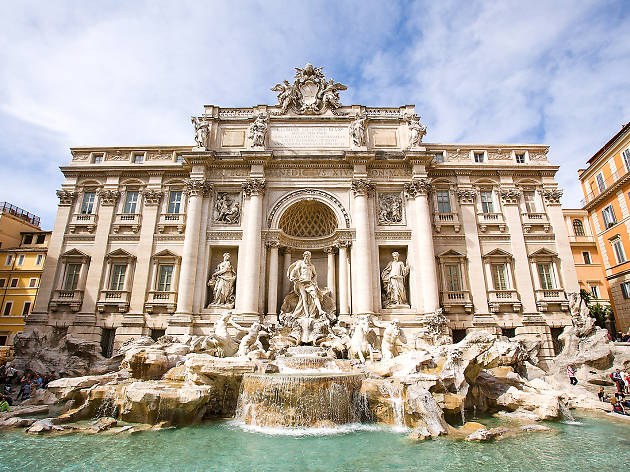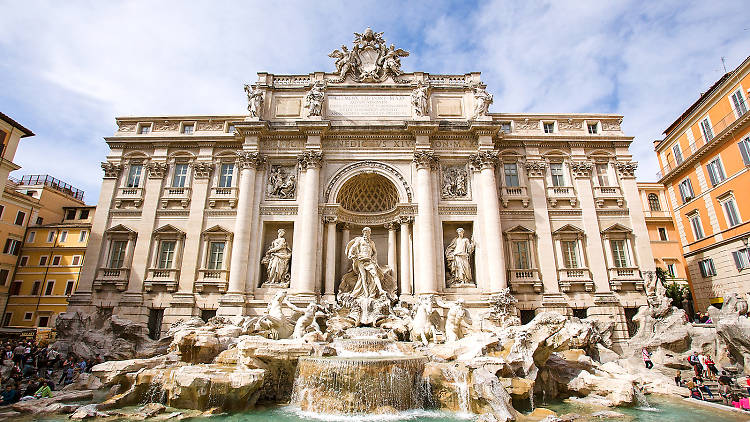 The 10 most Instagrammable places in Rome
Crumbling ruins, iconic  attractions and cobblestones for days—a walk through Rome can feel like stepping onto a movie set. The picture-perfect city almost feels like it was made for Instagram, because there is a photo-worthy thing to do (and a selfie stick seller) around practically every corner.  From mornings at the market to jaw-dropping city views, charming side streets and bucket-list-ticking monuments to a photogenic dinner at one of the city's top restaurants, bella Roma has everything you need to bring your social media A-game. To ensure that your followers are suitably jealous of your new #dolcevita lifestyle, we've rounded up the most Instagrammable places in Rome. Just be sure to put your phone down while Vespa-ing. The top of St. Peter's Basilica  A post shared by Alyssa🍍 (@alyssamramirez) on Nov 25, 2014 at 12:51pm PST Rome may have more than 900 churches, but it's St. Peter's Basilica that reigns supreme among them. The Vatican's basilica is the largest and most opulent church in all of Italy. A list of the artists who helped create the magnificent structure reads like a who's who of the Renaissance. Inside you will find Michelangelo's Pieta, Bernini's lavish bronze altar piece and Bramante's distinctive window-lined dome. It's hard to know what to post to Insta-stories first because every inch of the massive church seems to be covered in marble or gold. The exterior of the building is no slouch either, with the square on which its sits s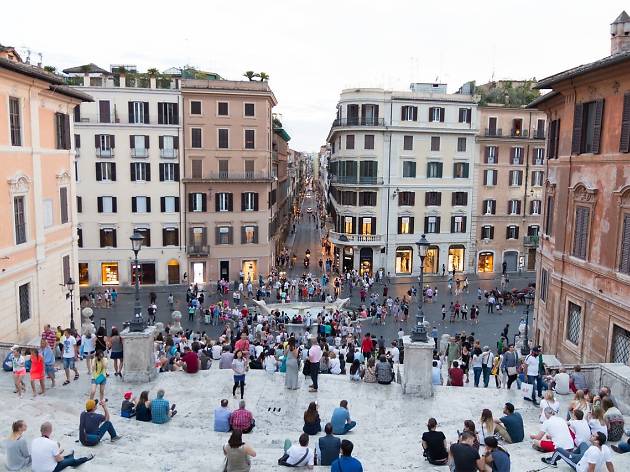 48 hours in Rome
As the former seat of power of the magnanimous Roman Empire, Rome has been at the centre of western civilisation for millennia and accrued incomparable artistic and cultural wealth over time. Built upon layers of history, the city is replete with iconic sights and architectural treasures that earn the place its name of The Eternal City and make it one of the most fascinating metropolises in the world. It would take a lifetime to see everything Rome has to offer, but 48 hours is just enough time to visit the city's main attractions, enjoy leisurely strolls in the historic centre and eat like a local at some of Rome's best restaurants. And with a sunny Mediterranean climate, Rome is a great weekend escape in every season.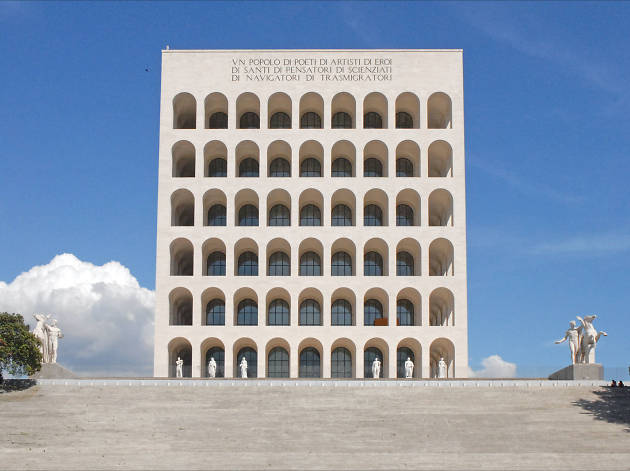 Get up close and personal with the most beautiful buildings in Rome
Rome is best known for its gorgeous ancient ruins, which are seamlessly incorporated into the day-to-day life of the bustling Italian capital. Given the Ancient Romans' knack for ingenious engineering, it is little wonder that their designs have endured and been reinterpreted in so many forms. But along the cobblestone medieval lanes, with their peeling terracotta patina, there are also modern architectural wonders, stark designs from the Fascist era, and even the occasional art deco façade in the Eternal City's suburbs—all breathtaking and Instagram-worthy.  From renowned attractions and monuments to unexpectedly contemporary conceptual designs, add these ten beautiful buildings to your list of things to do in Rome.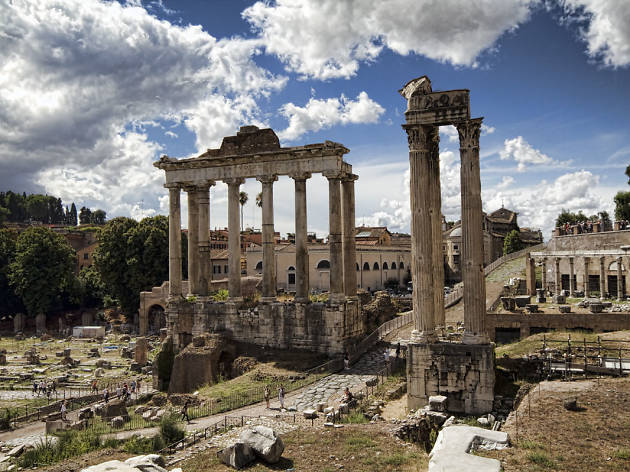 11 can't-miss attractions in Rome
There are few places in the world that offer such artistic riches, many of them free to enjoy, as this city. The best attractions in Rome are ones you've likely already heard of; any stroll around the city centre (and central Rome, being small, is great for walking) is likely to take you past millennia of beautiful buildings, from the Pantheon (AD 126) to Richard Meier's shell for the Ara Pacis (2006), or the Roman Forum's Temple of Vesta (seventh century BC) to the MAXXI contemporary art and architecture gallery (2010). Add to all this some of the best restaurants and cafes for pavement-table lounging and people-watching, and you'll never run out of things to do and see in the Eternal City.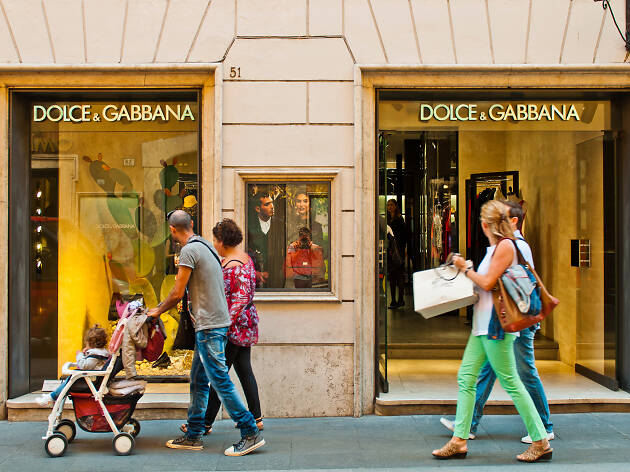 Where to go shopping in Rome
Shopping in Rome is a study in extremes, from the breathlessly expensive Italian fashion houses asking you to part with hundreds of Euros (for good reason, of course) to wallet-friendly street wears, plastic models of classic attractions and spray-paint art sold clandestinely on street corners, the city is basically a shrine to shopping. The sweet spot, where you'll find the kinds of items that you'll hold dear for years, is right in-between those extremes. Whether you're hunting for an only-in-Rome souvenir or just need a new sweater, the in-between fortunately cuts a wide swath. Here, we highlight our favourite shopping destinations, streets and neighbourhoods that are home to more than gelato and pizza shops, giving legitimacy to the claim that Italy in general and Rome in specific are a fashion lover's Eden. RECOMMENDED: Full guide to the best things to do in Rome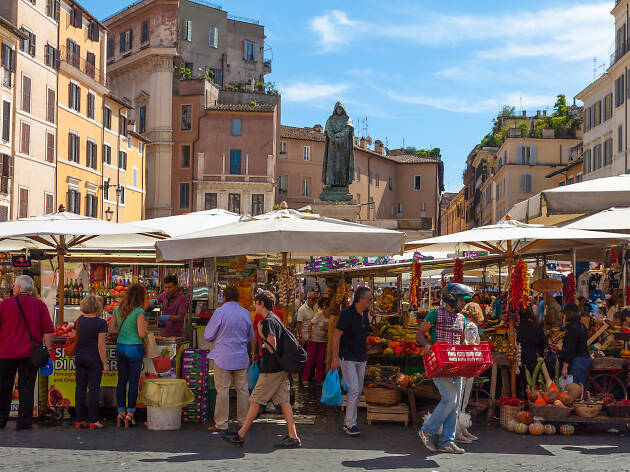 The 11 best markets in Rome
It would be a shame – and, quite possibly, a sin – to leave the Italian capital without visiting at least one of the best markets in Rome. The Eternal City proudly upholds the daily or weekly market tradition with colourful, sometimes chaotic, souks selling everything from antiques to zucchini and books. Some of these markets have been setting up in the same spot for centuries, while others are upstarts that appeal to Rome's hipsters and the growing international community. All can be considered shopping meccas, part and parcel of the city's top attractions and certainly some of the best things to do while in town.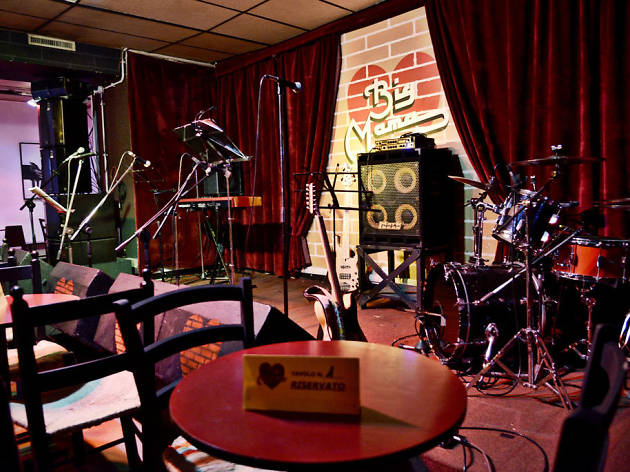 Nightlife in Rome: 16 best places to party the night away
Since most Romans don't have dinner until after 9pm, nightlife in Rome starts pretty late. Don't be fooled if bars are empty at 7pm—have a little patience and they will soon start to fill up. All through the week, you'll find locals hanging out in low-key wine bars or restaurants, while Friday-Sunday is the best time to hit the pubs, rooftop bars and clubs. Coming home at 6am is normal for party-goers here. They'll park their scooters outside a 24-bakery and eat a cornetto (not the ice cream), straight from the oven, before heading to bed. Viva l'Italia!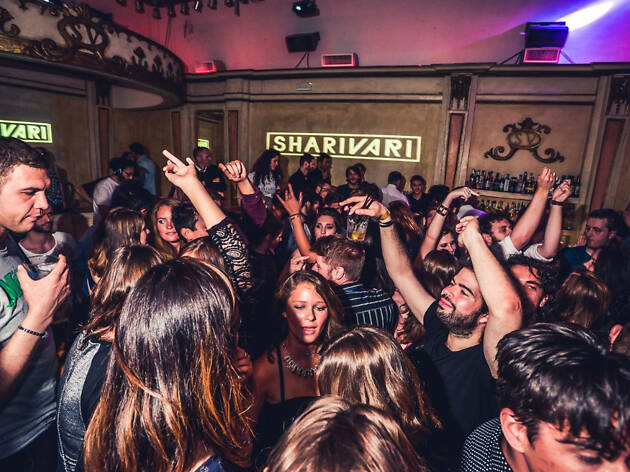 The 14 best clubs in Rome
If you haven't yet tasted the Eternal City's nightlife, you're seriously missing out: the best clubs in Rome (and bars, for that matter) are vibrant, exciting affairs that will entice even the quietest night owls. For dancing to electronic and techno music, visit the industrial spaces that pepper the Libetta and San Lorenzo districts. More into piano bars and commercial tunes? Via Veneto and the historic buildings in the centro storico (historic centre) will be more up your alley. Clearly, the city is filled with things to do and destinations to cater to all sorts of needs. There are some local rules to follow: ask some women to join your group (it'll be easier to get into places), dress well and do not show up before midnight. Put on those dancing shoes, it's time to embrace Rome's vita notturna (nightlife!).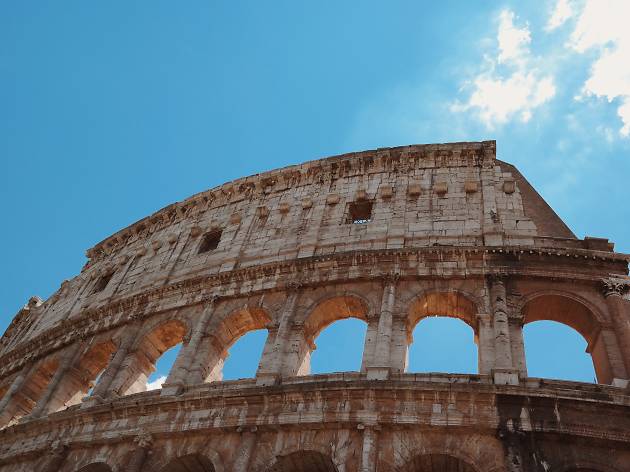 20 travel tips every first-time Rome visitor should follow
Everybody wants to travel to Rome, but not everyone knows how to do it right. Here, we list 20 travel tips that every first-time visitor to the capital of Italy should imprint in their minds: from the right way to order a coffee at restaurants across town to gelato etiquette (remember: never call it ice cream) and the proper shoes to wear while browsing iconic attractions, we've got you covered. Romans are friendly and always eager to practice their English so don't be shy to ask for help or strike up conversation, they'll be more than happy to tell you about their favourite local destinations – just read our tips to figure out how to properly ask. RECOMMENDED: Your essential Rome travel guide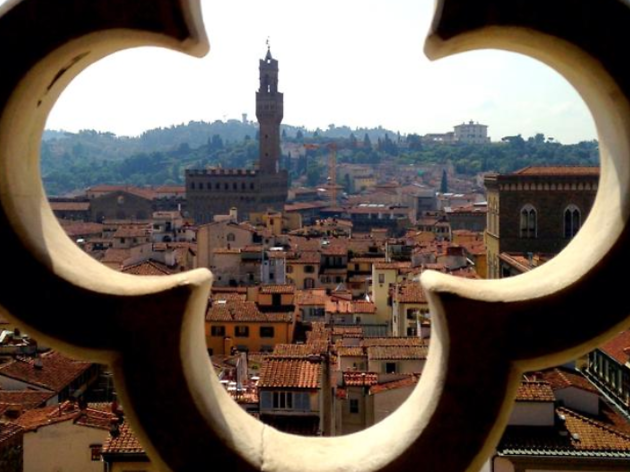 The best Rome tours
You can flounder with a city map (or multiple tabs on your smartphone) all you want, but everyone knows the best way to see the city is to be shown around by a local. So if you've sorted out where to stay in Rome and want to get to know this incredible city, check out our hand-picked selection of the best Rome tours. Whether you're after seriously stunning (and usually out of bounds) views from the heady heights of attractions like the Collesium, a very cool day trip, or would rather just eat and drink your way around the culinary capital (we don't blame you), there's a tour for you. And you don't have to waste hours scrolling online, just check out our guide to the best below. You know what they say, when in Rome....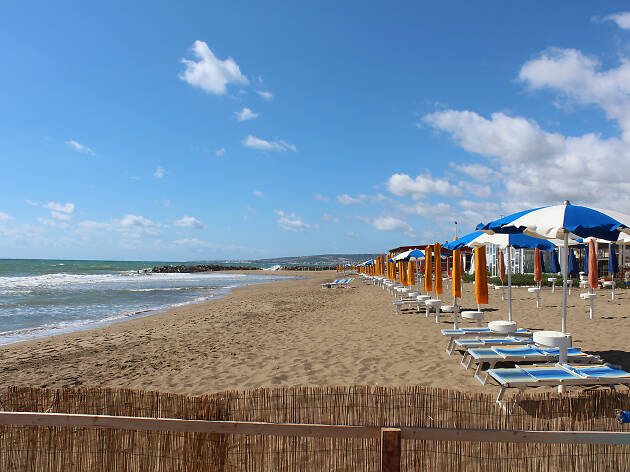 The 10 best beaches in Rome
Especially throughout July and August, the best beaches in Rome are the places to be when seeking a respite from the sweltering summer heat and high-season tourist crowds overwhelming the city's attractions. Fair warning, though: all these destinations will likely be crowded, more so on weekends. Most spiagge (that's "beaches" in Italian) in the boot of Europe are lined with stabilimenti: beach bars that offer chaise lounges and umbrellas for rent, laid out in neat rows. Guests can also make use of bathrooms, changing rooms and showers, on-premise restaurants and pools. As the sun sets, many of these beach bars turn into open-air clubs that host folks until the wee hours. So get yourself to these sunny destinations (all of which are about an hour from the city centre) and never leave. RECOMMENDED: Full guide to the best things to do in Rome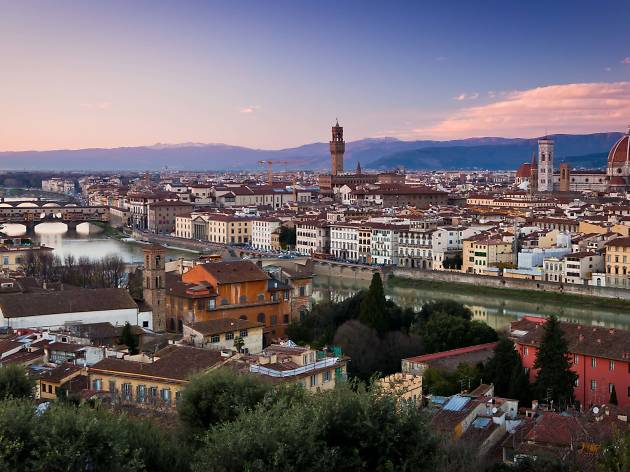 5 stunning day trips from Rome
With a strategic position in the very centre of Italy, Rome is conveniently located for exploring the cultural and natural riches of the Italian peninsula. Though there are plenty of attractions to see and things to do in Rome, the city is surrounded by a plethora of noteworthy towns and sights that make for an excellent day trip from the bustling capital. The beautiful buildings and culinary delights of celebrated cities like Florence and Naples can be reached in under two hours, though there are several other fascinating destinations worth visiting right outside the Eternal City. The ancient archeological site of Ostia Antica, a twenty-minute train ride outside the city centre, rivals the ruins of Pompeii while nearby Tivoli is home to enchanting garden villas steeped in nature and beauty. For a dose of small-town feel, the Umbrian town of Orvieto is a jewel you can't miss, just one hour north of Rome.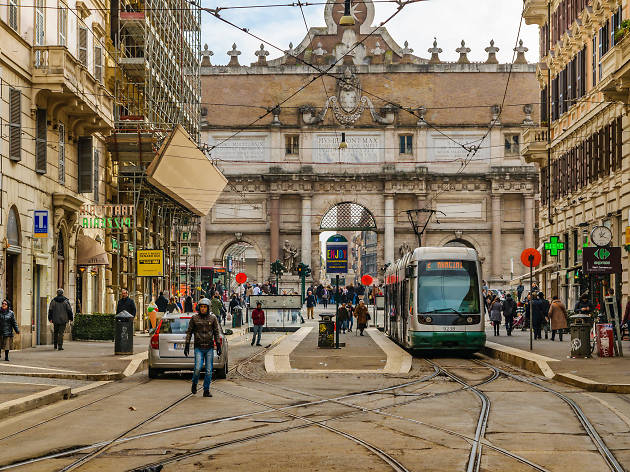 Public transportation in Rome
Getting to grips with public transportation in Rome is relatively straightforward. The bus, tram, metro and urban train services of the city centre and inner suburbs are easy to use and as efficient as the traffic-choked streets allow. Though beware: pickpocketing is a problem on buses and metros, particularly major tourist routes that connect the city's biggest attractions, notably the 64 and 40 Express between Termini and the Vatican. Children travel free on city transport until their tenth birthday, so if you're on a day out with the family you can explore the best things to do in Rome without having to worry about spending a fortune getting around (leaving you with more cash to splash later on in the city's ample restaurants and bars). Older children pay the full price for single-journey and one- or three-day bus passes. RECOMMENDED: Your essential Rome travel guide