Restaurants
Your guide to Rome's best restaurants, with reviews and editors' picks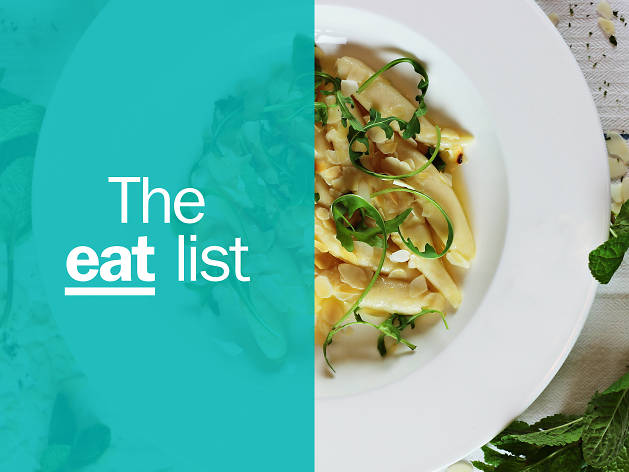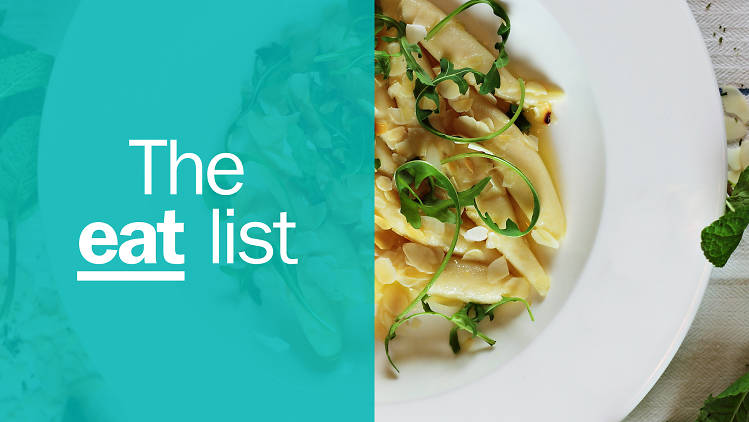 The 19 best restaurants in Rome
Many people flock to Italy to eat at the best restaurants in Rome (and Milan, and Venice, and Florence and just about anywhere else in the country). Can you blame them? The capital's longstanding culinary tradition, steeped in simplicity and rusticism, sets it apart from other cities and is a point of pride for all Romans. Here, casual trattorias, street food and pizza by the slice reign supreme. In fact, the majority of famous Roman dishes are rooted in cucina povera (poor man's cuisine), which makes the most of leftover, seasonal ingredients to create exceptionally satisfying fare. The epitome of this tradition is mostly showcased in Rome's classic pasta plates, from amatriciana (pork sauce) to carbonara (egg, pepper, guanciale and cheese) and cacio e pepe (cheese and pepper). But, just as in the rest of the planet, chefs here are evolving and adapting their kitchens to satisfy the myriad of tourists that land in Rome to eat gelato and drink wine at the best bars in town. A new wave of cooks is reinterpreting Italian favourites and adding a healthy dose of creativity to the local gastronomical scene. On our list of best restaurants in Rome, we include those new-but-good eateries that are redefining the culture while still showcasing the old-school trattorias and pizzerias that have shaped Rome's, and the world's, palates. No matter which restaurants you choose from this list, you'll be eating some of the city's finest food in an unpretentious setting. Buon appetito!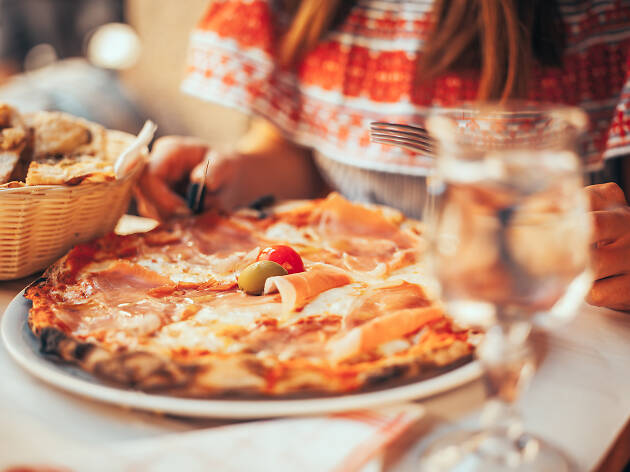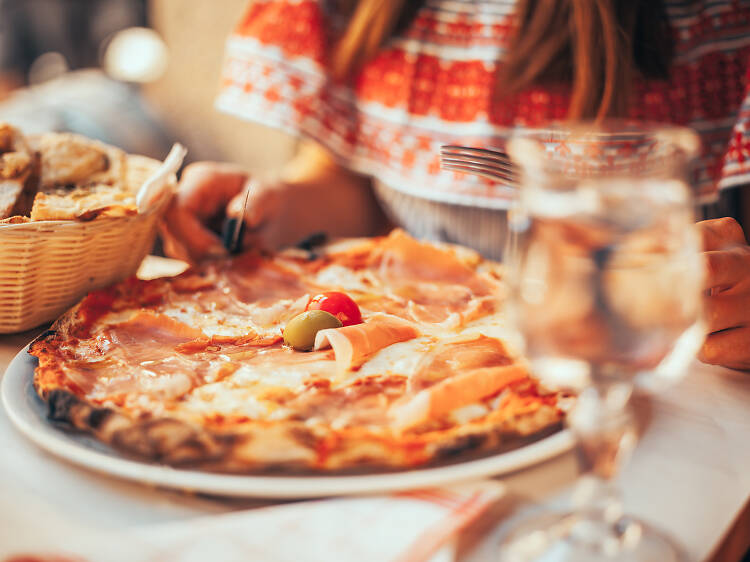 Where to eat the best pizza in Rome
A history lesson about the best pizza in Rome is intrinsically connected to the long-standing rivalry between the Neapolitan and Roman versions of the delicacy. In Naples, the pizza boasts a soft, thin and slightly chewy dough. In Rome, a crispier dough is preferred. Regional allegiances and personal preferences will dictate your palate's own champion but one thing is certain: both versions of the food are delicious. Within Rome, the Italian staple can be consumed in many different forms: al taglio (by the slice), it's the city's most popular street food; tonda (round, by the pie), it's a favourite for lunch and dinner at restaurants across town; and, in recent years, pinsa, the oval-shaped pizza pie that you might have noticed folks devouring while walking around the city's attractions, has carved a spot for itself in the local gastronomical scene. From the Latin pinsere, which means to stretch, the elongated pinsa is inspired by the old farming tradition in the countryside that calls for utilizing flour made from any available grain (from barley to millet and oat) to make a flavourful and easy-to-season dough. Clearly, eating pizza (and gelato, for that matter) tops the list of best things to do in Rome. Follow our lead to know exactly where to go. Buon appetito, folks! RECOMMENDED: Full guide to the best restaurants in Rome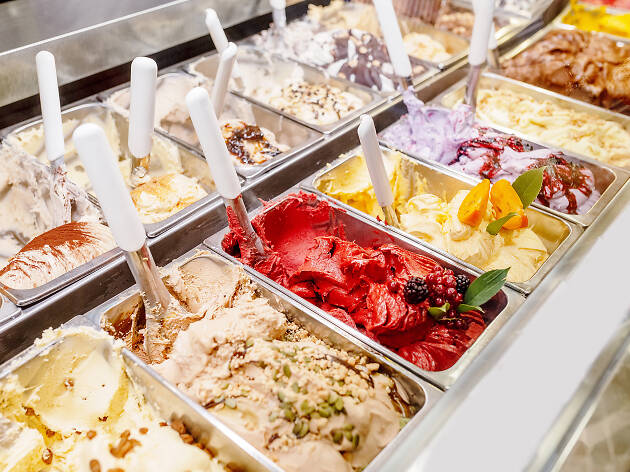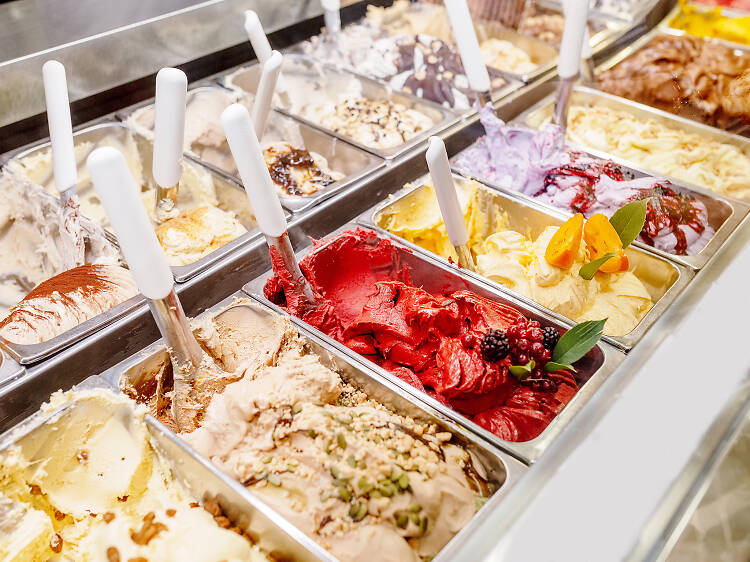 Eat the best gelato in Rome at these 15 spots
Locals don't really wait for high temperatures to drop when considering whether to indulge in the best gelato in Rome. It is, indeed, an year-round love affair. Word to the wise: never call it ice cream when in town. The American version of the treat is high on fat and air, it's produced in large, industrial quantities and simply tastes different. Real Italian gelato is made fresh daily in-house with natural ingredients, always opting for fresh milk and cream to powdered versions of the stuff. When selecting which gelateria to visit and which flavour to go for, keep in mind that seasonal fruits are always best, that your treat should be creamy and without ice crystals and that the delicacy should be kept in steel containers. A perfect way to round off a traditional meal at a local restaurant, gelato is a favourite choice for an afternoon break from shopping and museum-going as well as during an evening stroll. Basically, when in Rome, it's always the right time to indulge. RECOMMENDED: Full guide to the best restaurants in Rome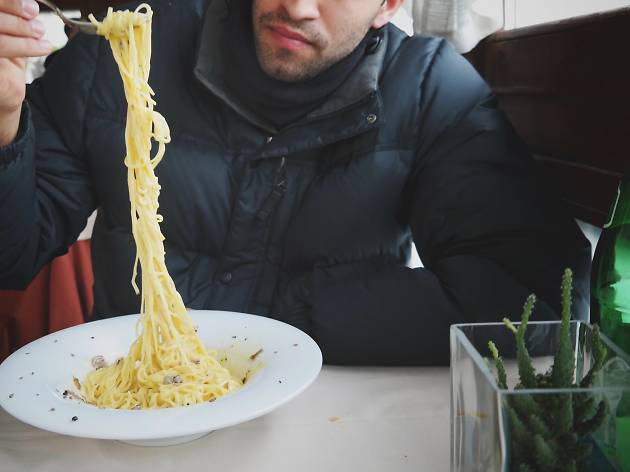 How to eat like a local in Rome
Rome is a carb-lover's dream where seemingly every corner is populated with amazing bars and restaurants dishing out pasta, pizza and pastries. Don't fret if you work up a colossal appetite touring attractions like the Colosseum; from the globally popular goodness of carbonara to more regional specialties like sweet bread with whipped cream, Rome has plenty on the menu to keep bellies perpetually stuffed. Every Roman is convinced their grandmother has the best recipe for the city's most iconic plates, but for those who weren't blessed with an Italian nonna we have taken the liberty of suggesting the best restaurants in Rome in which to find local dishes, and what to order when you're there.