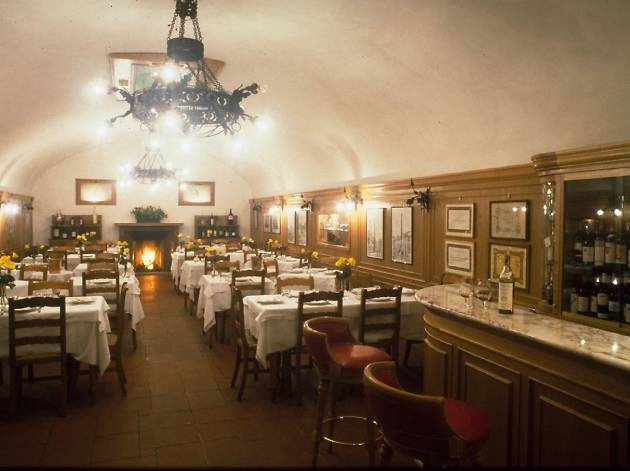 A tasteful restaurant that seems frozen in time with white jacketed waiters serving offal in the Testaccio district.
Located across the street from the entrance to the old slaughterhouse (ex-mattataio), Checchino dal 1887 has specialized in offal for more than one hundred years. Once a working-class eatery, the white table-clothed restaurant has evolved into a more sophisticated destination, with jacketed waiters navigating the old-school dining room with a wine trolley. Despite its current upscale air, Checchino still specializes in the "fifth quarter" of the animal and serves a full offal tasting menu so you can sample all the leftover bits transformed into long-stewed Roman classics.
Time Out tip: End your meal with a cheese course, which will be wheeled out on a cart with a flourish to show off the Sicilian cheese that incorporates saffron and pepper or local caciofiore made with wild thistle.
Venue name:
Checchino dal 1887
Contact:
Address:
Via di Monte Testaccio, 30
Rome