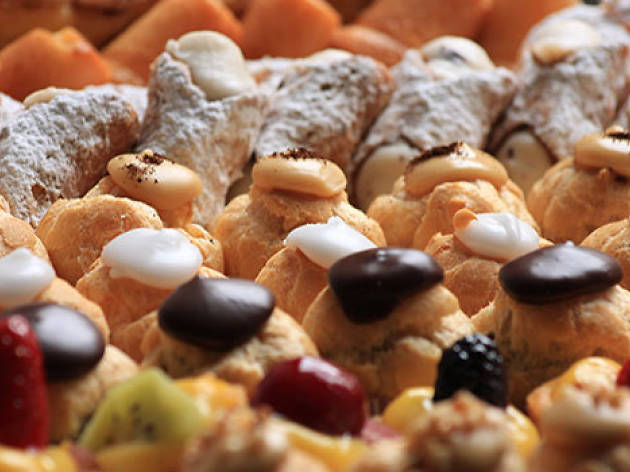 A 100-year-old pastry shop and coffee bar serving delicious sweet buns known as maritozzi in Esquilino.
For a local breakfast, shimmy your way up to the bar of Pasticceria Regoli. Just a few minutes from the Basilica of Santa Maria Maggiore, the Esquilino pastry shop turned 100 in 2016 and still manages to do brisk trade in cakes and sweet baked goods of all types. Regoli is most famous for its cream-filled maritozzi buns, but the tartlets topped with custard wild strawberries from the nearby town of Nemi are also major crowd pleasers.
Time Out tip: The maritozzi con la panna (with cream) are considered some of the city's best, but you'll soon see why Regoli's bar is decorated with so many mirrors. The buns are so liberally stuffed with whipped cream that it is nearly impossible to eat the pastry without smearing some on your face. Do a quick check for stray panna before heading out the doors.
Venue name:
Pasticceria Regoli
Contact:
Address:
Via dello Statuto, 60
Rome