Heads up! We're working hard to be accurate – but these are unusual times, so please always check before heading out.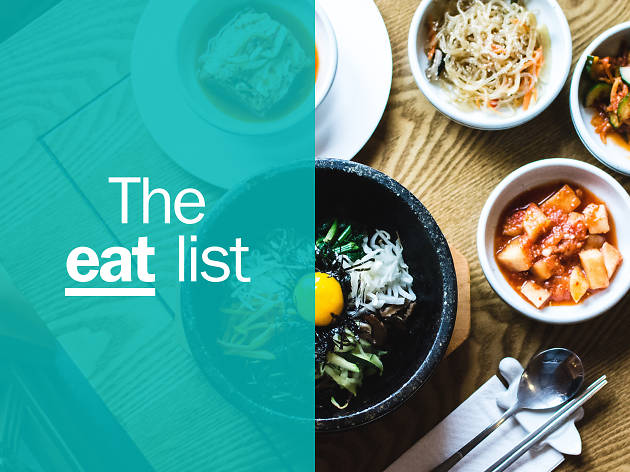 The 14 best restaurants in Salt Lake City
Jell-O and funeral potatoes rub shoulders with more ethnic fare at the best restaurants in Salt Lake City
The offerings and culinary culture endemic to the best restaurants in Salt Lake City have recently changed. Although Utah staples—Jell-O! Fry sauce! Scones! Funeral potatoes!—still make apperances, the city's gastronomical gurus are now serving a wider variety of foods: expect authentic ethnic eats cooked in hidden gems nextdoor to old-school diners, fancy dining institutions and even more affordable spots.
Salt Lake City is, indeed, an emerging dining destination. Add to that a phenomenal roster of things to do (including the Utah Olympic Park, built back in 2002 for the Winter Olympic games) and stunning hotels, and you've got yourself a travel bucket list-worthy city you should consider visiting immediately.
Best restaurants in Salt Lake City
Photograph: Courtesy Ruth's Diner
The grandmother of SLC eateries, Ruth's has been flipping burgers since 1930—though it's changed locations and hands over the years. Tucked away in Emigration Canyon, this local institution has a sprawling, verdant patio that feels like a well-kept secret. What's not a secret are Ruth's mile-high biscuits, which make excellent fluffy vehicles for everything from bacon to maple syrup.
Photograph: Courtesy Yelp/Bagels and Greens
Legit bagels west of the Mississippi are hard to come by. That's why Bagels and Greens—and its older sister restaurant the Bagel Project—are precious commodities in Utah. The new downtown outpost for chewy dough slings irresistible bagel sandwiches like the local favorite Lox and Loaded. Don't leave this essential lunch spot without a baker's dozen and house-made cream cheese to-go, too.
When you need an epic breakfast at two in the afternoon, head to this bright and funky Southern diner. The important choice: white meat (fried chicken and Belgian waffles) or the other white meat (smoked ham and green chile hollandaise eggs with biscuits)? The menu here doesn't just pay lip service to the South. Pig & a Jelly also serves regional favorites like pork cracklings and beignets with a blueberry lavender jam.
Photograph: Mark Louis Weinberg
Utahns may not see eye-to-eye on some things, but we can all put politics aside and agree that Red Iguana is king of Mexican in the city. A local favorite since the mid-'80s, this colorful restaurant has not one but seven varieties of mole on the menu, including a must-try Mole Colaradito with Mexican chocolate, pine nuts and fresh poblano over carnitas. The Cardenas family behind Red Iguana also serves killer Mexican cocktails from a Paloma to a sour-sweet Tamarindo marg.
Photograph: Courtesy Yelp/Tony L.
Nestled amidst car dealerships on State Street in South Salt Lake, this Taiwanese restaurant is the definition of hole-in-the-wall. An order of Mom's Dumplings here is the ultimate comfort food come winter. And don't put on a brave face when it comes to spice; even a 2 or 3 out of 10 on Mom's heat scale will make you sweat. The menu's no pushover either; you'll find everything from pig intestines boiled in blood to bamboo fungus soup—but you can always play it safe with fried rice.
Photograph: Courtesy Yelp/Elaine N.
6. Lucky 13 Bar and Grill
Part sports bar, part happening patio, part biker destination, this award-winning burger joint just blocks from Smith's Ballpark defies categorization. A foot-tall burger is just one of the many culinary trials that await. If you don't feel like consuming 28 ounces of fresh ground chuck in one sitting, there are many more reasonably sized options, from the Fungus Amoungus to the Pigpen, topped with bacon smoked in-house, ham, cheddar, Swiss and Lucky 13 sauce.
Photograph: Courtesy Yelp/Chloe P.
There are a lot of reasons to visit this Sugarhouse mainstay, but the most important one is named Ramon. This talented pastry chef has been baking up pies and other desserts at the Dodo since it opened over three decades ago. If you insist on going savory before digging into the signature Toll House pie or a slice of banana cream cheesecake, the Dodo's known for its stacked turkey sandwiches.
Photograph: Courtesy Yelp/Kun T.
Aromas of cumin, turmeric, and cardamom hit before you even set foot inside Bombay House, which prepares many of its items in a tandoor—a clay coal-fired oven—imparting a delicate smoky flavor to meats and flatbreads alike. The latter go far beyond garlic naan, with options ranging from a gluten-free chickpea Channa Roti to the bold Peshawari Naan, stuffed with coconut, raisins, and cashews.
Photograph: Courtesy Yelp/Shirley Z.
This is one of the best places in Utah to get a taste of the cuisine of the Pacific Islands, which have a surprisingly big presence in Salt Lake. Indeed, things are pretty chill at the fast-casual Shack; sidle up to the bar and dream up a bowl of rice, veggies and sustainably sourced fish flown in from the Honolulu Fish Auction. Be sure to try the Kalua Pig, which the Poke Shack hickory smokes and slow roasts in house.
Photograph: Courtesy Yelp/Shirley Z.
If your pizza motto is "Naples or bust," this is your place for pies in SLC. Vera Pizza Napoletana (a non-profit cultivating the culinary art of Neapolitan pizza) Member no. 245 bakes its pizzas in a wood-fired oven made of bricks literally bound together by volcanic sand from Mt. Vesuvius. The Pizza Carbonara topped with pancetta and egg is what Neapolitan dreams are made of.
Photograph: Courtesy Yelp/Van N.
Fancy business lunch spot by day and date destination by night, Takashi is regarded as one of the best places to get Japanese in the city. The kitchen serves up decadent earth, turf, and of course, surf, in the form of nigiri, sashimi and rolls. While cocktails aren't always the wisest choice in Utah (drinking laws put the kibosh on strong pours), the creative concoctions here are more than worth the ABV sacrifice.
Photograph: Courtesy Yelp/Mel C.
Billed as an American restaurant, this culinary anchor of downtown SLC is American in the truest sense of the term: a cultural mosaic. The menu sports everything from Italian (Cacio e Pepe with housemade fettuccine) and Spanish (Patatas Bravas) to Indian (Saag Paneer), which isn't surprising when you consider chef/owner Ryan Lowder's globetrotting background. A Utah native, Lowder has cooked the world around, from New York to Barcelona. Thankfully, he returned to his roots and we're all a little more cosmopolitan for it.
This endearing café off the beaten path will satisfy all Middle Eastern cravings with habibi (that's "love" in Arabic). Chef/owner Moudi Sbeity serves classics like Shakshouka, but also deftly corners Lebanese flavors into more American dishes like the classic breakfast or a burger. Case in point: the Kafta Burger topped with sundried tomato, akawi cheese and cabbage pickled in-house.
Photograph: Barrett Doran
Many of SLC's eateries are on the farm-to-table bandwagon, but Pago—a small restaurant in the trendy 9th and 9th area—lives by its local sourcing policy. The menu here evolves with the seasons and demonstrates a true commitment to regional purveyors like Wasatch Meats, Clifford Family Farm and Beehive Cheese. Pago even has its own "micro-farm," which supplies produce directly to the kitchen as well as to sister restaurant Finca.
More of the best in Salt Lake City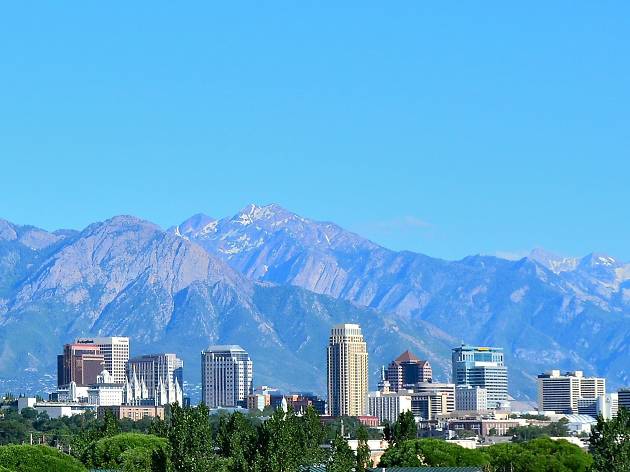 Photograph: Courtesy CC/Flickr/Garrett
With an average of more than 220 days of sunshine each year, there are endless things to do in the Greater Salt Lake City area.