First, a history lesson: In 1977, a year before his death, Harvey Milk (the country's first openly gay elected politician) sponsored a landmark LGBTQ civil rights bill. Mayor George Moscone signed that bill into law with a lavender pen that Milk gifted to him.
In honor of that purple pen, the San Francisco Gay Men's Chorus—its first public appearance was at Milk's candlelit vigil—kicks off its 40th season this October with a two-week tour through Mississippi, Alabama, North Carolina, Florida and more of the country's reddest states. Dubbed the Lavender Pen Tour, it will see the ensemble use uplifting music to instill hope in Southern LGBTQ communities as well as educate people who may be less accepting of gay culture.
"We live in a bubble in SF. It's our responsibility to be there for people in less-accepting states," says SFGMC marketing director Peter Zimmerman.
The whirlwind tour—six states in seven days—will include renditions of some of the chorus's most powerful songs, including "Tired of the Silence," about the importance of coming out, and "Testimony," a song that was originally written as part of the It Gets Better anti-bullying campaign.
Joining SFGMC on the tour are 50 members of the Oakland Interfaith Gospel Choir, who will perform traditional gospel music. In each state, a local LGBTQ chorus will also join the groups onstage.
In addition to hosting town halls and performing outreach in the communities, the chorus partners with Southern nonprofits and LGBTQ advocacy groups to raise funds for the battle against discriminatory laws.
"Every dollar earned on the tour will go right back into the community," adds Zimmerman.
Unfortunately, Zimmerman also anticipates some resistance from people who aren't interested in hearing the chorus's arms-wide-open message.
"There absolutely will be protests, but our message is one of love and hope," says Zimmerman. "It's not our job to make people feel comfortable."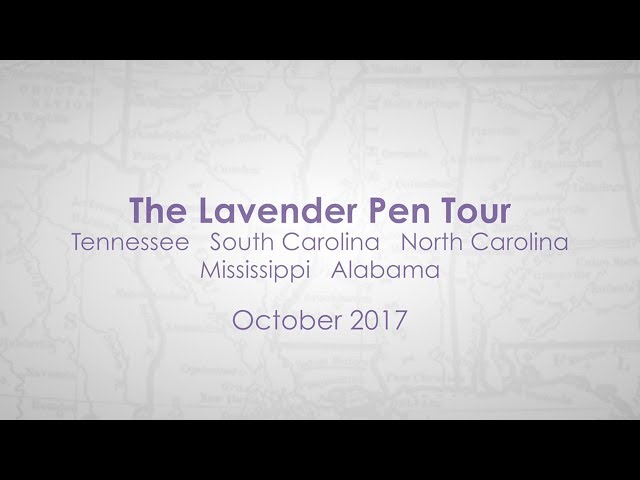 ◊ SFGMC hosts a kickoff event at Grace Cathedral Sept 30.