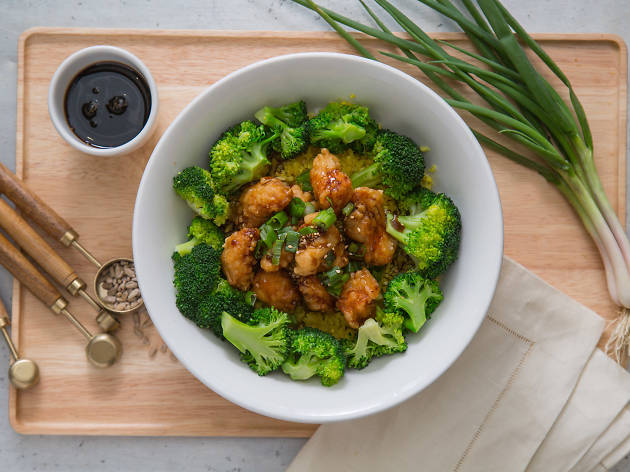 The 10 best gluten-free restaurants in San Francisco
Whatever your reason for avoiding gluten, dining at these gluten-free restaurants in San Francisco will leave you satisfied
Whether you're dining gluten-free by choice or necessity, finding a gluten-free restaurant in San Francisco has never been easier (and no, we're not talking about your average taco or sushi restaurant). More restaurants than ever are sensitive to the needs of gluten-free customers, offering a variety of cuisines, dishes and even desserts without the offending ingredient. In San Francisco, you'll find more than a few restaurants that are 100 percent gluten free and others that are mostly gluten-free and aware of cross contamination issues. From upscale Sri Lankan to fast casual Venezuelan, take your pick from our list of the best gluten-free restaurants in San Francisco.
RECOMMENDED: The best restaurants in San Francisco
Best gluten-free restaurants in San Francisco
Vegetarian? We got you covered.
Meat-free menu options have become as commonplace as burgers and burrata.
Best selling Time Out Offers