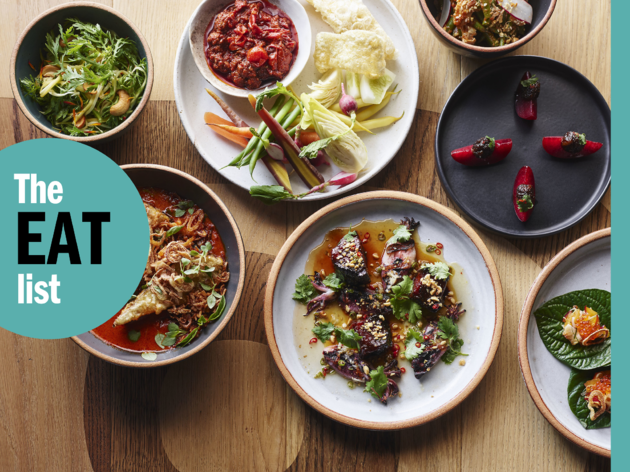 The best restaurants in San Francisco to eat at right now
From the Michelin-starred to longtime classics, here are the best restaurants in San Francisco
San Francisco is hands-down one of the best cities for food in the world. Whether you're a Michelin star maven or seek out amazing cheap eats, you can't go wrong here. The best restaurants in San Francisco range from modern and innovative to old-school and comforting. Packed into just 7 square miles, the city is bursting with excellent options for dining out, from The Mission to Chinatown (or roaming the streets in a food truck).
Deciding where to eat in San Francisco can be an overwhelming task. But we're here to help, with our picks for the best restaurants in the city. These spots are inventive, fresh, reliable and most of all memorable. The menus utilize California's local bounty and authentic cooking techniques. You'll find Thai, hearty vegetarian, American classics, fine dining, Mexican comfort fare, Instagram-worthy dim sum and more.
Make your reservations now for these top San Francisco restaurants, and you're in for an exciting gastronomic experience. Once you tackle the dining front, you'll have the energy to take on our list of the best things to do in San Francisco.
Eaten something you love on this list? Share it under the hashtag #TimeOutEatList to show your appreciation.
Best restaurants in San Francisco
More places to eat in San Francisco
With the highest percentage of Chinese residents of any major city in the country, there's no shortage of delicious Chinese restaurants in San Francisco ranging from dim sum to hand-pulled noodles and bakeries to fine dining. Whether it's Szechuan, Cantonese, Hunan, or fusion-cuisine you're seeking, San Francisco's Chinese restaurants have got it all and more. And just one note: There are outstanding Chinese restaurants scattered all over town, from Downtown to the Richmond, so don't be afraid to venture outside of Chinatown. RECOMMENDED: The full guide to Chinatown, San Francisco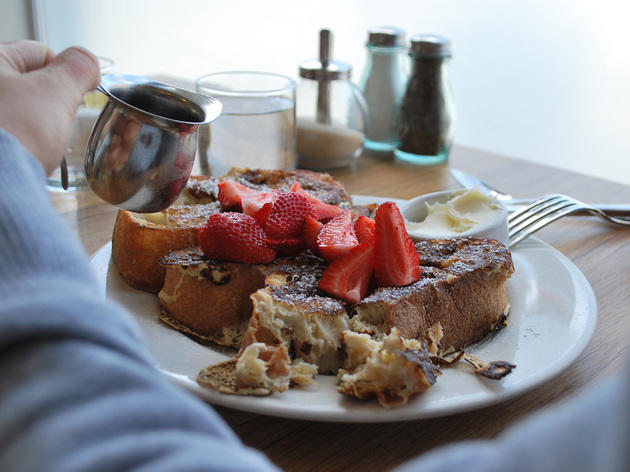 Photograph: Courtesy Creative Commons/Flickr/Stacey Shintani
Which breakfast restaurants are worth getting out of bed for on a weekend morning?
San Franciscans have a long history of fighting over who makes the best burritos in San Francisco. To start, the city is famous for its Mission-style burritos, which date back to the 1960s. Various taquerias claim to have originated the ultimate to-go meal, which typically includes meat, rice, beans and in the case of super burritos, much more. (Side note: these joints are also whipping up some of the best tacos in San Francisco.) But Mexican burritos aren't the only game in town. Pretty much anything wrapped in a tortilla qualifies and these days you can find fusion versions that stuff Indian, Filipino and Korean ingredients (and even sushi!) into a tortilla. Versatile, customizable, affordable, quick, convenient and quite frankly delicious, burritos may evolve, but the best burritos in San Francisco will never go out of style. RECOMMENDED: The best restaurants in San Francisco
Show more
Best selling Time Out Offers