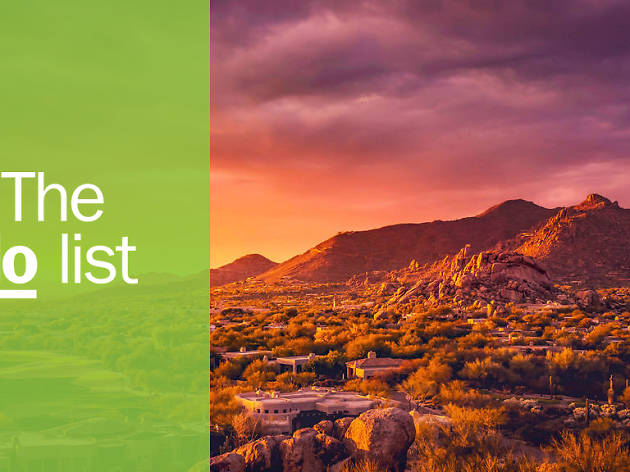 The 12 best things to do in Scottsdale
With its world-class museums, vivid art scene and Sonoran desert trails, there are plenty of great things to do in Scottsdale
You're probably familiar with scorching summer temperatures and a postcard-perfect, Saguaro cactus-dotted landscape, but there's much more to Arizona. Scottsdale is home to world-class museums, a thriving art scene and miles of trails winding through the Sonoran desert beauty. It's also surrounded by wineries, breweries, distilleries, farms and ranches, so naturally, plenty of agricultural riches end up on the tables at the city's acclaimed restaurants. Four-star resorts with award-winning spas and golf courses offer another chance to be pampered as you enjoy the annual 330 days of sunshine. Here are 12 ways to experience the best that Scottsdale has to offer.
Done something on this list and loved it? Share it with the hashtag #TimeOutDoList and tag @TimeOutEverywhere.
Find out more about how Time Out selects the very best things to do all over the world.
Best things to do in Scottsdale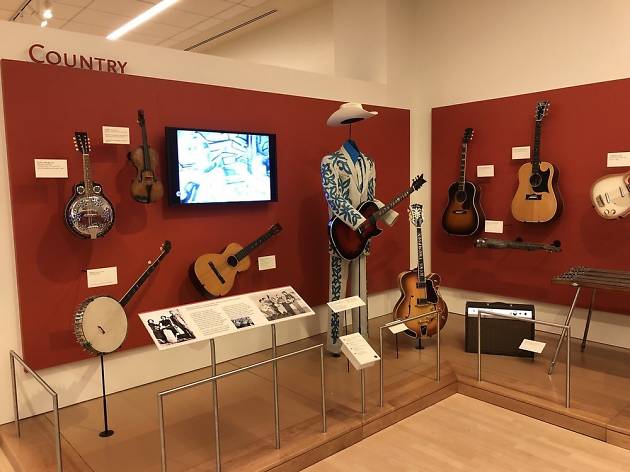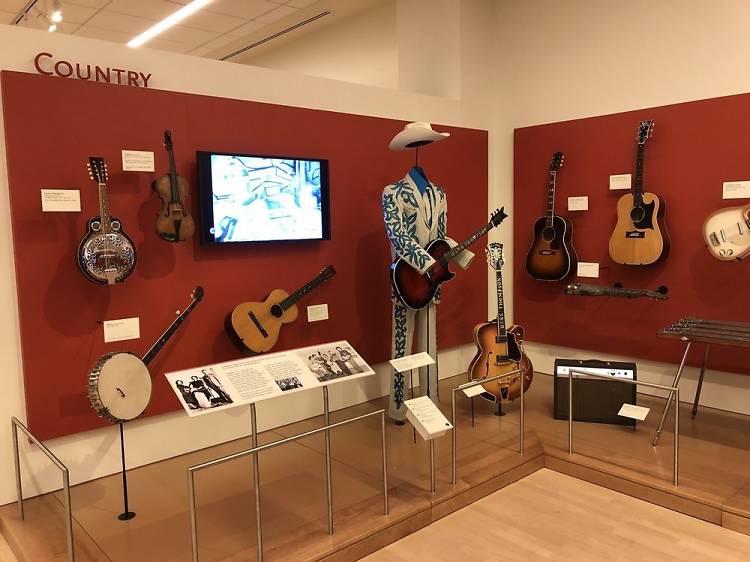 Photograph: Courtesy Yelp/Ed U.
1. Musical Instrument Museum
What is it? The world's largest global musical instrument museum, with a 13,500-item collection.
Why go? For a fascinating journey through the history of music. Allow plenty of time to wander the Geographic Galleries, divided by countries, the Experience Gallery for hands-on demonstrations, and the Artist Gallery with featured musicians from Taylor Swift to Elvis Presley and instruments such as the piano John Lennon used to compose "Imagine." In between galleries, take a break to lunch on the patio at Allegro Café with dishes highlighting Arizona-grown ingredients. TIP: Check the website calendar for upcoming concerts at the acclaimed MIM Music Theater.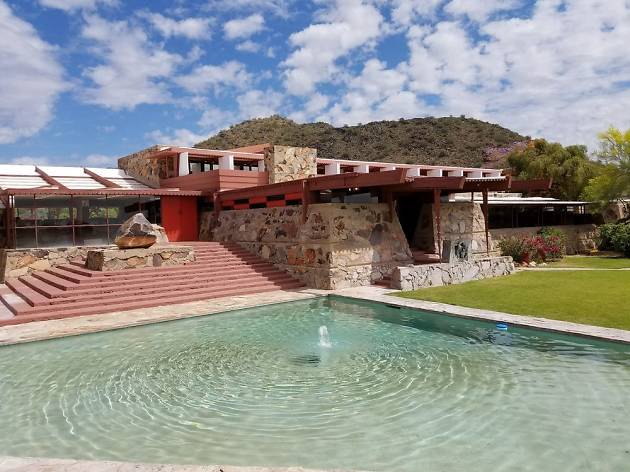 Photograph: Courtesy Yelp/Mark E.
What is it? Originally built as a winter home by Frank Lloyd Wright, one of the world's greatest architects, it now houses the Frank Lloyd Wright School of Architecture.
Why go? This National Historic Landmark boasts eight different ways to tour the property. You'll learn about desert landscapes on the Garden Tour, see the Wright's living quarters and drafting studio on the Insights Tour, and access the archive vault on the Collections Tour. Plan ahead for the in-depth Behind the Scenes tour which is scheduled on certain days of the week and includes afternoon tea in the Garden Room hosted by visiting speakers who knew Wright personally.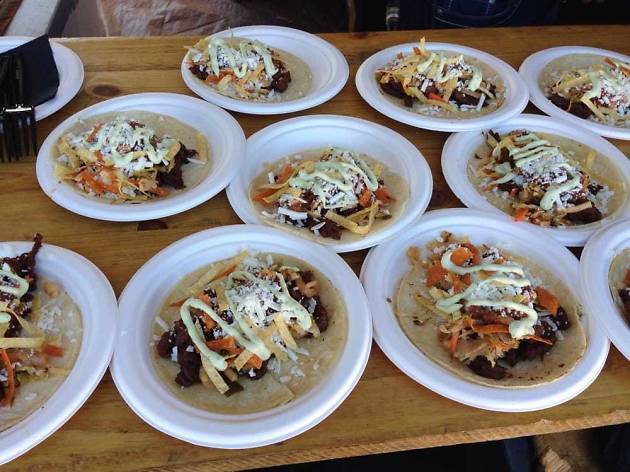 Photograph: Courtesy Yelp/J.D.
What is it? Launched in 2010 as the world's first taco festival, this annual event now attracts 40,000 attendees.
Why go? Sample tacos from 60 restaurants at this two-day festival. Spanning two acres at Salt River Field, this event is a full Mexican food fiesta with Scottsdale's best restaurants vying for top taco awards. There are live bands, a Tequila Expo with over 100 tequilas to sample, and a Margarita competition—as well as lucha libre wrestling, chile pepper and burrito eating contests and the ever-popular Chihuahua beauty pageant to entertain the crowd.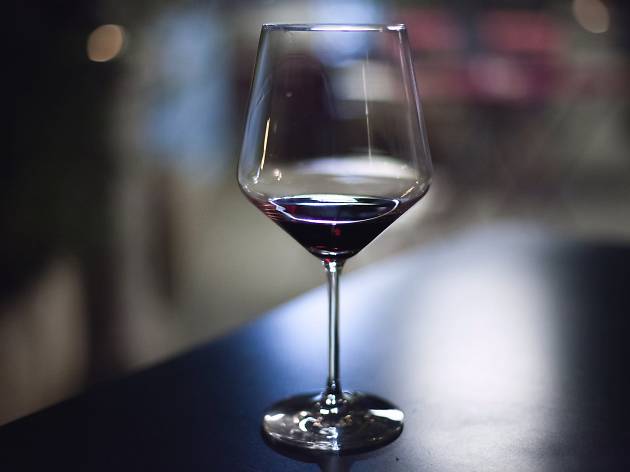 What is it? Four Arizona wine tasting rooms within walking distance in the heart of Scottsdale's entertainment district.
Why go? Arizona is home to more than 100 bonded wineries, and this is the ideal way to sip and sample our award-winning wines with no drinking and driving. Follow the Wine Trail and stroll at your own pace to the charming tasting rooms of LDV Winery, Carlson Creek, Aridus Wine Company and Salvatore Vineyards in Old Town Scottsdale. Pick up an SWT Passport at your first stop for discounts at each wine tasting and to receive a stamp to complete your passport for prizes.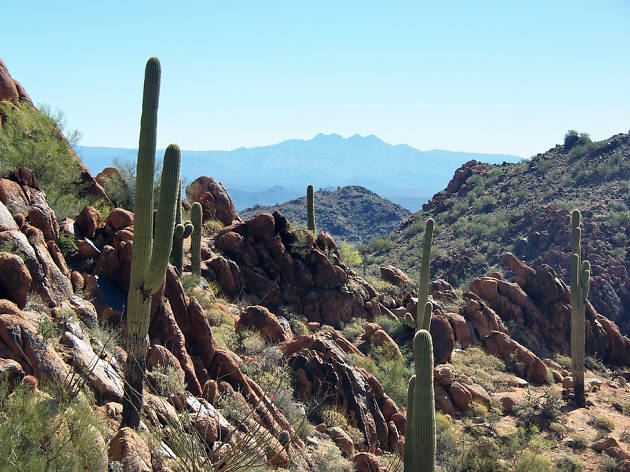 Photograph: Courtesy CC/Flickr/Al_HikesAZ
5. McDowell Sonoran Preserve
What is it? A 30,000-acre desert habitat preserve with 180 miles of trails.
Why go? This preserve welcomes 200,000 visitors each year who hike, bike or ride on horseback trails winding through the Sonoran desert. A visitor favorite, the Gateway Trailhead is a 4.5 mile loop at a 650 foot elevation for sweeping panoramic views. Hiking is a popular pastime for Arizonans and you'll find well-maintained trails with interactive displays as you admire Scottsdale's scenic beauty.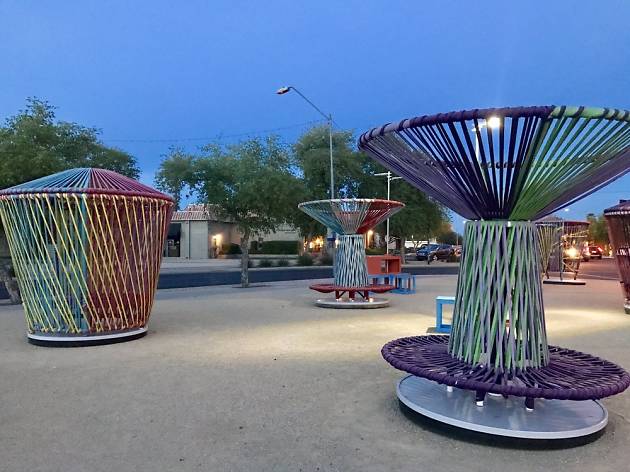 Photograph: Courtesy Yelp/Travis T.
What is it? A celebration of Scottsdale's Historic Arts District. Every Thursday night, galleries feature special events and performers entertain the crowds streetside with live music and cultural performances.
Why go? Delve into Scottsdale's art scene while meandering past art galleries, shops and restaurants along Main Street. Chat with gallery owners as you pass a calypso band or a Japanese lantern display, and plan time to stop into one of the many excellent restaurants for dinner or a refreshment break. You'll want to check out Citizen Public House for excellent craft cocktails and the crowd-pleasing menu (tip: order the famous Original Chopped Salad), or Sel for fine dining and patio people watching.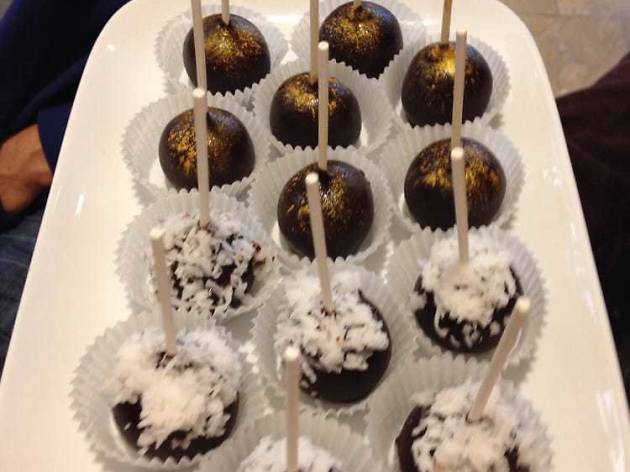 Photograph: Courtesy Yelp/Ofe M.
7. Chocolate Tour of Scottsdale
What is it? A walking tour of Old Town with stops at chocolatiers and cake shops.
Why go? Calling all sweet tooths: This fun and educational two-hour walkabout follows the streets of Scottsdale along The Waterfront. In between tastes of crème brûlée and strawberry-balsamic chocolates at XO Confections or cake truffles and red velvet twinkies at Classic Cakes, your friendly guide will point out famous sculptures and share historical anecdotes of Old Town Scottsdale.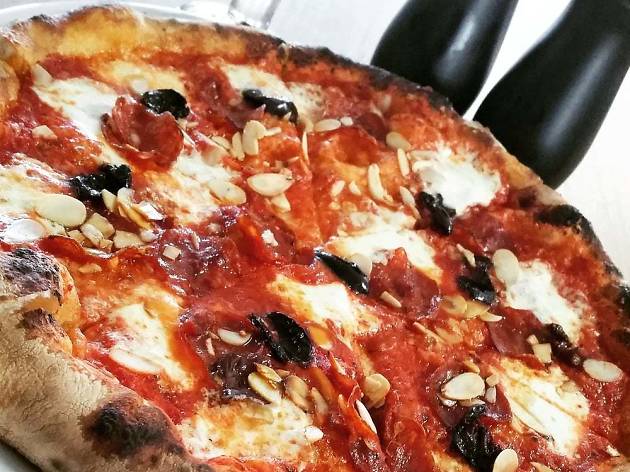 Photograph: Courtesy Yelp/Maxx B.
What is it? A brewpub and pizzeria with 36 Arizona beers on tap.
Why go? To explore Arizona's exciting craft beer scene paired with artisan wood-fired pizzas and dishes made with locally-sourced ingredients. The owners and staff include brewers and sommeliers, so along with the extensive local brews, including nine by Craft64, you'll find a well-curated wine list and cocktails focusing on locally-distilled spirits. Order a four-beer sampler and the spicy Aji pizza, and grab a seat on the sunny back patio.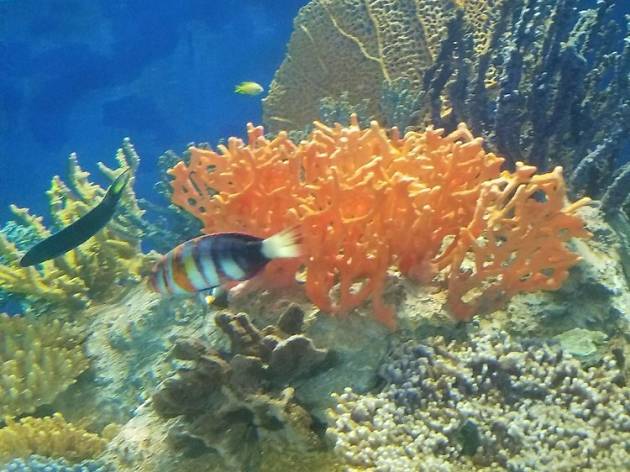 Photograph: Courtesy Yelp/Ann Y.
What is it? A 35-acre entertainment destination with shops, restaurants and major attractions.
Why go? This unique complex offers something for all ages. OdySea Aquarium is the main attraction and the largest aquarium in the Southwest, housing 500 different species of marine life. There's also Butterfly Wonderland, an observatory with 3,000 butterflies; the Pangaea Land of the Dinosaurs Exhibit, showcasing more than 50 lifesize animatronic dinosaurs; and the OdySea Mirror Maze set in a rainforest. Surrounding an outdoor courtyard are two levels of shops, restaurants, and bars and a stage for live shows.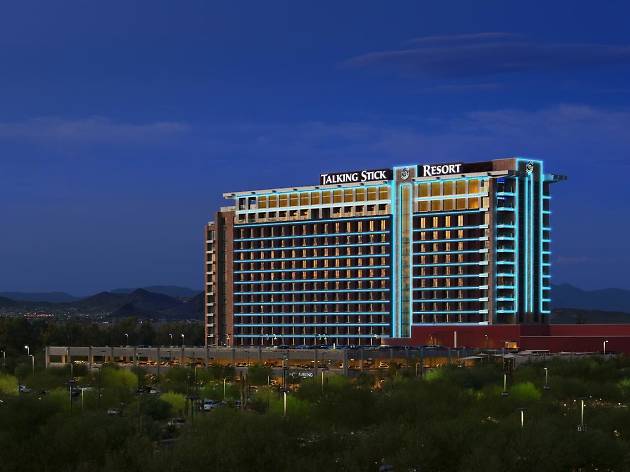 Photograph: Courtesy Booking.com
10. Dinner and a Show at Talking Stick Resort
What is it? A luxury hotel, casino and entertainment complex.
Why go? Dinner with mesmerizing 360-degree sunset views at Orange Sky on the 15th floor means this modern steakhouse is a destination in itself, but make a night of it by attending a show at one of the resort's concert venues. Indoors, The Showroom and the Salt River Grand Ballroom host bands such as Daughtry and Los Lobos, or comedians like Tracy Morgan and Kathleen Madigan. Outdoor fun more your style? Poolside concerts with live bands and famous DJs invite guests to enjoy Arizona's beautiful weather under the stars with cabanas and VIP bottle service.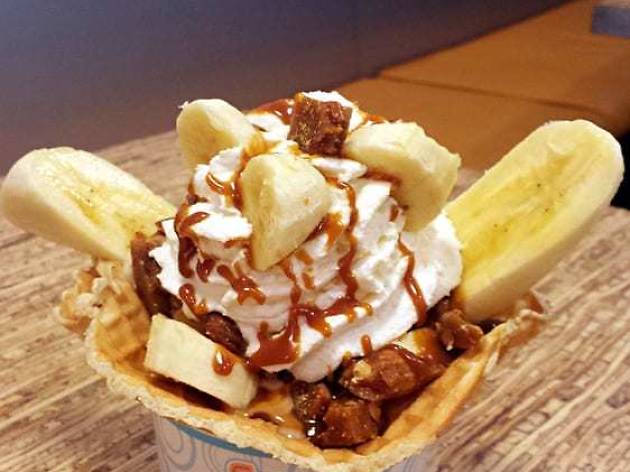 Photograph: Courtesy Yelp/Joyce W.
11. Sweet Republic Artisan Ice Cream
What is it? Nationally-acclaimed ice cream made from scratch with creative flavors and local ingredients.
Why go? Experience for yourself why this shop has been featured in Food & Wine's "Best Ice Cream Spots in the US" and Food Network's "Best Thing I Ever Ate," among other accolades. Fresh flavors and handmade ingredients mean you'll enjoy Peaches 'n Cream from fruit the owners picked themselves, and homemade waffle baskets, caramel, almond toffee, and fresh whipped cream in the famous Banofi Sundaes. A fan of savory-sweet combos? You'll fall in love with flavors like Sweet Corn or Blue Cheese and Arizona Date.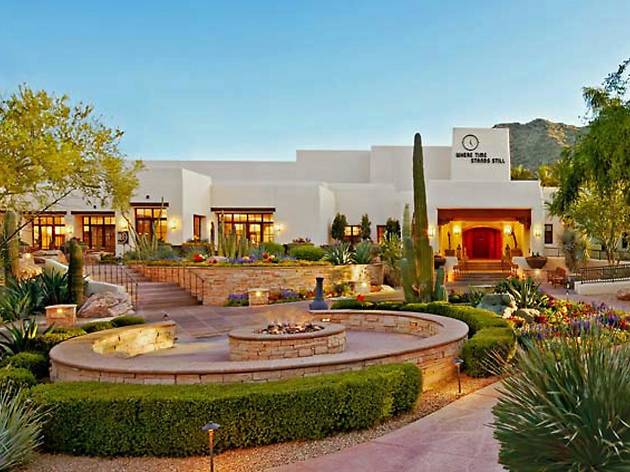 Photograph: Courtesy Booking.com
12. Well & Being Spa at Fairmont Scottsdale Resort
What is it? A luxurious spa located in the Fairmont Scottsdale Resort.
Why go? There is no shortage of indulgent spas at Scottsdale's resorts, and Well & Being is one of the best examples of a blissful afternoon. You'll want to lounge all day in this oasis, complete with a rooftop adults-only pool with private cabanas, an outdoor grotto waterfall, and spa menu for dining in the pretty garden atrium or poolside. Southwestern body treatments include desert salt scrubs, yellow corn and lime body polishes, Arizona jojoba oil massages, and prickly pear aloe gel refreshers. Ahh…welcome to Scottsdale.
Craving a taste of Scottsdale's best eats?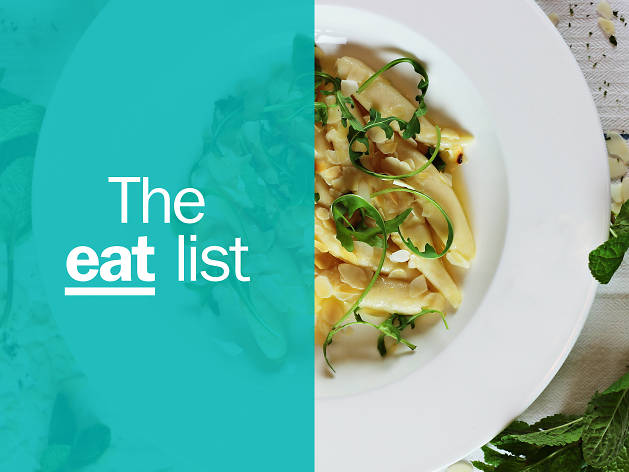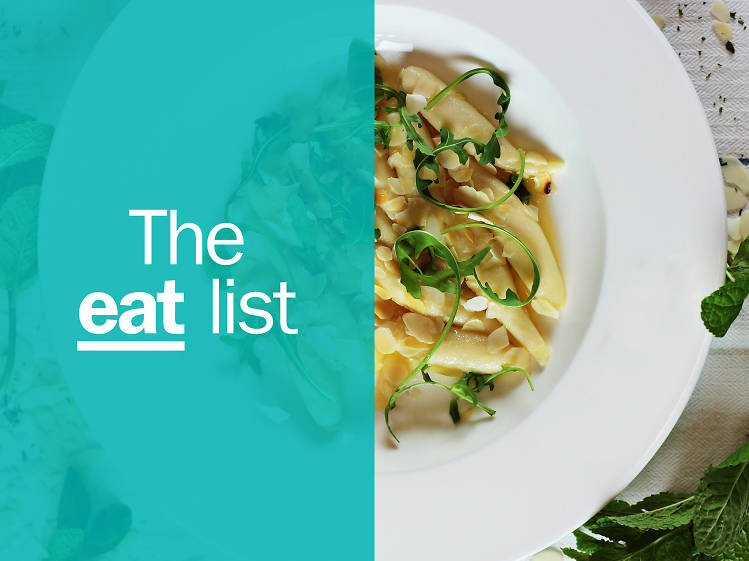 Long gone are the days Arizona's restaurant scene was defined by cowboy steaks and Southwestern fare. Scottsdale now boasts over 400 restaurants for your tasting pleasure. Here are some of the best restaurants in Scottsdale.
Best selling Time Out Offers