Where to eat the best breakfast in Seattle
Looking for the best breakfast in Seattle? Try a New York-worthy bacon-egg-and-cheese on a roll, perhaps.
Seattleites are early risers, eeking out every second of daylight from the northern skies. The morning scene tends to mix ingredients into the worldly food traditions that make up the local restaurant culture: the best breakfast in Seattle is served at eateries that serve Mexican, Southern and Hawaiian dishes. Visitors to the famous Pike Place Market will feel like they're in France while the rousing nightlife of Capitol Hill is best washed down the next morning at a New York-like spot serving top-notch bagels. Need to walk off all that food? Walk around and check out the city's top attractions—you won't regret it.
Best breakfast in Seattle
Located on one of Seattle's best eating streets—alongside plant-based ice cream company Frankie & Joe's, Rosellini's Bakery and Delancey for pizza—this Italian-influenced spot turns out stunning egg bakes served in sizzling skillets, thick toast spread lushly with ricotta, and Benedicts topped with local seafood. The lines get long, but service inside wipes away memories of the wait with house-made pastries and fresh-squeezed juices.
Price: Pricey
Stepping up to the counter at this Southern-style spot makes it hard to order from the menu: alongside the kitschy old-food packaging décor sit sky-high layer cakes, creative cookies and sweet breads. Suddenly, the already-difficult decision between owner Heather Earnhardt's North Carolina roots (grits and grillades with spicy gravy!) or her Northwest home (poached egg version of a Hangtown fry!) is dwarfed by the idea of maple-frosted "bacon pancake" layer cake.
Price: Average
Though this bistro lives within the bounds of Seattle's famous Pike Place Market, it feels like stepping into a Parisian café. The simple, elegant breakfasts—from a half baguette with butter to house-made yogurt with honey and walnuts—are served overlooking Elliott Bay while ferry boats roam to and fro. Oh, and the coffee is oh-so-good (beer, too, if you roll that way).
Price: Bargain
The women behind Marination Mobile gained fame for their Hawaiian-Korean taco truck and they're now onto the next big thing. At this sprawling former auto shop, they put down roots and add a little Northwest spirit into the mix: along with malasada (doughtnuts), expect Spam sandwiches, chicken and waffles with Hong Kong cake, haupia syrup and a "Big Blue" (named after their original truck)—sautéed kale, kimchi hollandaise and brioche bun.
Price: Average
5
Photograph: Courtesy Yelp/Monica B.
Like a brand-new biscuit pulled from the oven, this brick-and-mortar location of the food truck just popped up in Fremont, white as flour. The adorable spot serves the same fluffy biscuits that gained fame on the truck—now within the subway-tiled walls, on grandma's old dishes, by the fryer and the bar. Sit down for a fried chicken biscuit sandwich, Beecher's cheese grits and a Tang mimosa.
Price: Average
It's impossible not to get a little Willy Wonka-like when stepping into Bakery Nouveau (especially the flagship Burien location), with its shelves full of French breads, rainbows of macarons and chocolate in the case, and the smell of fresh-baked morning pastries wafting from the oven. Whether it's a sweet signature twice-baked almond croissant or savory junction croissant with scrambled eggs, ham, bacon, cheddar and béchamel, the baking here is literally gold-medal winning—in the 2005 World Cup of Baking, of course.
Price: Average
7
Photograph: Courtesy Yelp/Taco Street
The convenient thing about Taco Street's location, directly across from Othello Station, is that you could stop by straight from the airport, which isn't a terrible idea: you won't find a better breakfast taco in the state. The fresh tortillas, deep flavors from chiles imported from the owner's Chihuahua hometown, and colorful salsa bar make this quick-serve spot an ideal pause on your journey into town.
Price: Bargain
Just steps from Ballard's cool kids nightlife scene, fancy restaurants and Sunday farmers' market, the line snakes out the door of this awesome spot. The dishes served here cover all of Mexico in a single menu, each one labeled with the state from which it hails. Diners can choose from Zacatecan machaca con huevos, sopes con platanos from Nayarit, or Oaxacan entomadas, but there are no wrong answers when you wash it all down with a horchata latte.
Price: Pricey
It doesn't get any more classic diner than this: set up on the shore of Lake Union, this café has been feeding fishermen the kind of hearty breakfast that starts the day with a jolt (or was that a heart attack?) for decades. While there are fewer fishermen today than in the '50s, when the spot first opened, you can still expect big crowds to kick around for the Greek hobo scramble, plate-sized pancakes and three-egg mix of "Smokey the salmon."
Price: Bargain
10
Photograph: Courtesy Yelp/Westman's Bagel and Coffee
Westman's Bagel and Coffee
The name hides this tiny stall's true specialty: when the door rolls up and the four yellow stools are set out, this spot is the only game in town for a New York-style bacon-egg-and-cheese on a roll. Just like the bodega-made, except made with local eggs and a house-made roll. It makes sense that a place preparing this platonic ideal of a hangover-killing specialty sits just steps from the best nightlife-neighborhood in town, Capitol Hill.
Still hungry?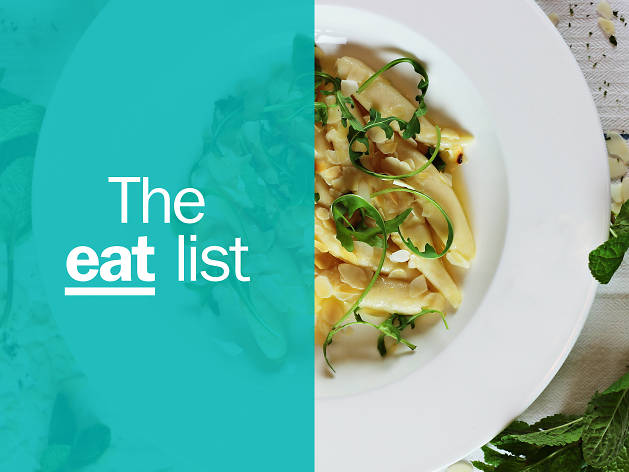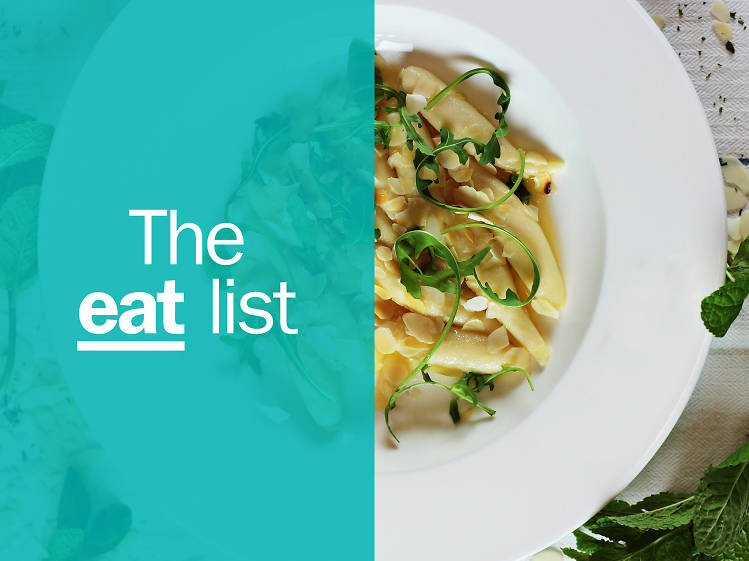 From local favorites to tourist destinations that are actually good, these eateries range in cuisine, decor and presentation.