Seoul eye: Seoul stands still
The ever-weary nature of humanity as seen through the lens of Koo Sung-soo.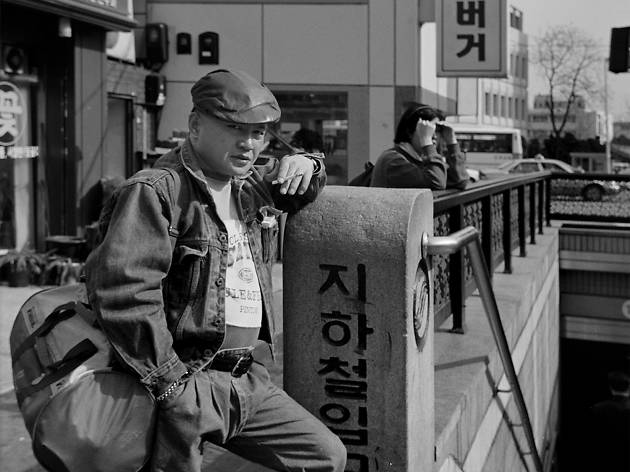 If writers reveal a part of themselves in their characters, perhaps that's what photographers do when they take photos of others. Twenty-four years ago, the then-graduate student Koo Sung-soo started to photograph Seoulites. Years later it seems, he did more than that: He managed to unravel a part of himself and maybe, capture the ever-weary nature of humanity.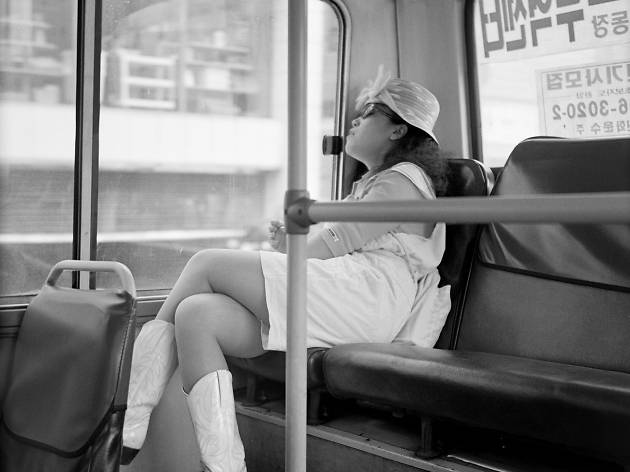 In 1992, Koo moved from Daegu to Seoul to attend photography graduate school. Whilst on a budget, Koo used an old German camera model, the Zeiss Ikon, to capture the streets of the city. From 1993 to 1998, Koo clicked his shutters in every nook and cranny of Seoul, observing its streets and people. Selected photos from his 5-year collection made up his first solo exhibition "Living in Seoul." In the series, a man stoically looks into the camera amongst a protesting crowd and a woman stands with an unreadable expression in front of trash-ridden Seoul Station. The powerful stares of the black and white faces may cause you to uncomfortably shuffle your feet, but you won't be able to look away. A heavy and tired air hangs in every photograph that speaks powerfully about the turbulent violence and onerous weight Seoul carried during Koo's days. Tensions that plagued the time are almost tangible inside the square frames that show a woman sitting in the back seat of a bus turned facing the window and a middle-aged man leaning against the sign of a subway station and smoking. In a place riddled with uncertainties and sorrow, what did it mean for these people to live in Seoul?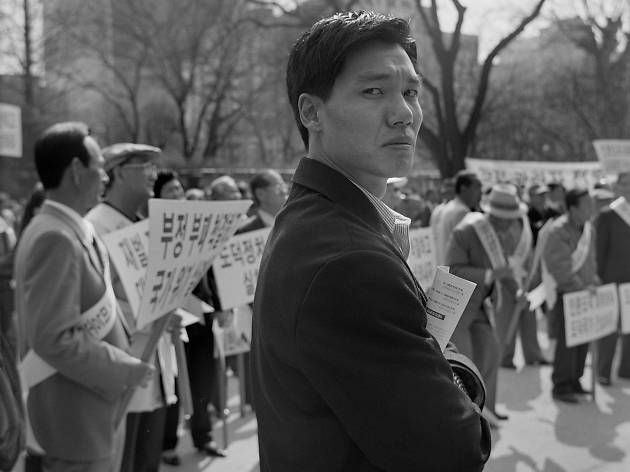 Of course, all of the photos are from Koo's point of view. Some could even argue that his photos reflect his own insecurities as a student and an artist rather than making a general statement about Seoul at the time. In a recent interview, Koo said: "The future's unpredictability is still as scary now as it was then. I think I tried to see a reflection of myself in the people I met walking down the street." In a country where age is so important to self-development, Koo (now in his late 40s) finds Seoul a difficult place for a man his age. Nonetheless, he continues to live here, just like the rest of us, trying to carve out as much meaning as he can.