Best bars in Gangnam
From the fanciest bars to warm izakayas. The best bars in Gangnam offer a wide choice.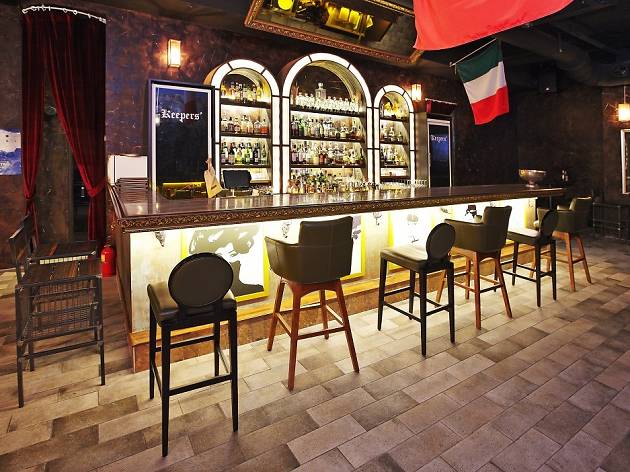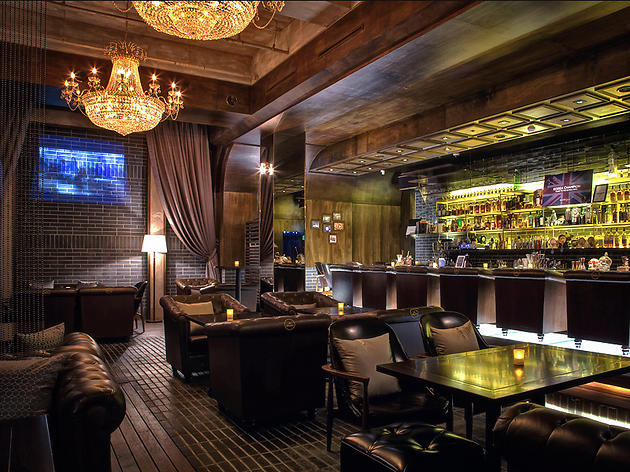 Posh. High-end. Sophisticated. All words that come to mind when you step into Le Chamber. From their pricing to their service, Le Chamber is a speakeasy that strives for the finest. Diageo World Class champions and owner-bartenders Eom Do-hwan and Lim Jae-jin offer seven-star service. Consecutive Korean champion Park Sung-min recently joined the star roster, garnering more interest. Their sign has no distinct shape or form, understandably so as a speakeasy, but the entrance to their basement is even more intriguingly mysterious. The entrance is shaped like a bookshelf, and only if you pick the right book will the door open. It's a classic mystery novel touch in a modern-day setting. With the recent growth of high-end bars like Vault +82 in Cheongdam, Le Chamber is at the top of our list of must-sees.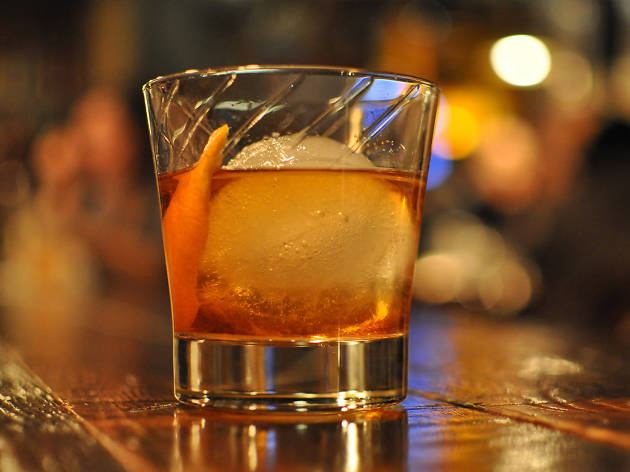 Take a seat at the bar, look up, and you'll find sparkling array of whiskies and spirits hung up like Christmas lights. Short for "Strong of Heart and Mind," SAHM is a small but serious bar located on a side street of Apgujeong Rodeo Street. Run by an owner who rarely smiles or talks, SAHM comes the closest in Seoul to resembling the bar culture and philosophies of Brooklyn neighborhood bars. The lights are dimmed down low and the bartenders are knowledgeable, and (unlike the owner) always up for casual conversation. Make an abstract order for a cocktail, and let the bartender surprise you. We were pleased with our order of "an old-fashioned-like drink minus the whiskey and the orange zest."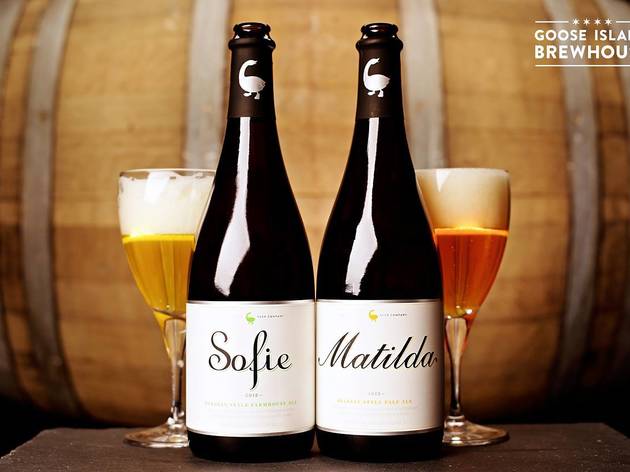 "We don't want to be the only beer you drink; we just want to be the best beer you drink" — it's such a self-confident slogan, and we're feeling it. The beers offered at Goose Island Brewhouse which opened in Yeoksam-dong last month are simply heavenly, letting us almost forget about the high price tags that come with them. At the moment, the menu includes 5 types of drafts, 12 types of bottles and a few non-Goose Island draft beers (mostly from Elysian Brewing Company and Blue Point Brewing Company, both of which are subsidiaries of Anheuser-Busch). There are also beer cocktails and spirits. The food menu (priced at 15,000 won – 23,000 won, except for steaks) includes mac & cheese, beer-battered fried calamari, beef tartare, smoked chicken wings and salads. They're all no-frills, with quite generous portions. As for space, the brewhouse has a rooftop area and a reservation-only "barrel room," on top of two spacious floors with table and bar seatings. One of the drafts that are currently available is Goose IPA (5.9% ABV), which is pretty light with subtle fruity notes. There's nothing insane about it and that's a great thing, in this case of overall well-balanced beer. If you're into farmhouse ales, you should go for Sofie (6.5% ABV). Aged in wine barrels with citrus peels, it's got an almost blissful aroma of elderflower with a hint of coriander and a subtle note of vanilla to finish. Sour, sweet and spicy without any domineering flavor, it's such a deliciously gentle beer;
Show more