Cham-sae-jip (Sparrow's Nest)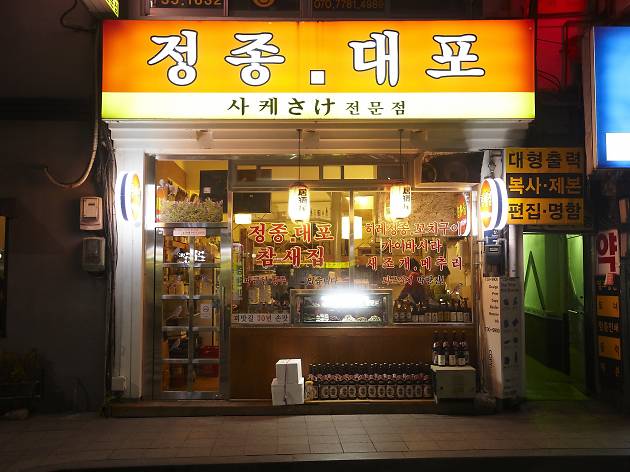 1/2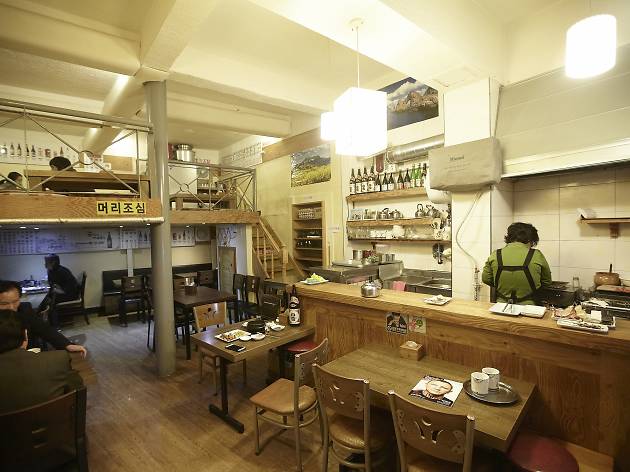 2/2
Time Out says
Fugu hirezake is where they take the torched fin or tail of a blowfish and soak it in the sake. It is served hot enough where you need to blow on the surface to cool it down a bit before you take a sip, and as it goes down your throat you can feel the heat rising in your body. To experience the fullness of Fugu hirezake, it's best to pair it up with a savory, grilled piece of meat. In that sense, you can say that Chamsae-jip has held down the fort of the Cheongjin-dong area for 30 years with Fugu hirezake. With all of their ingredients being locally produced, you can get a taste of their signature dish, the cham-sae (grilled sparrow) skewers, which brings out the best of Fugu hirezake. Although it doesn't look edible at first sight (it's grilled from head to tail), you will find this new flavor oddly satisfying.
Details
Address:
76, Sambong-ro
Jongno-gu
Seoul


Price:
Chamsae (grilled sparrow) skewers 10,000 won, Fugu hirezake 5,000 won.
Contact:
Opening hours:
Mon–Fri 1pm–12am, Sat 3pm–12am, Sun 5pm–12am.
Users say