12 of the best restaurants and cafes in Yeonnam-dong
More peaceful but attractive area than Hongdae, Yeonnam-dong has great places to explore!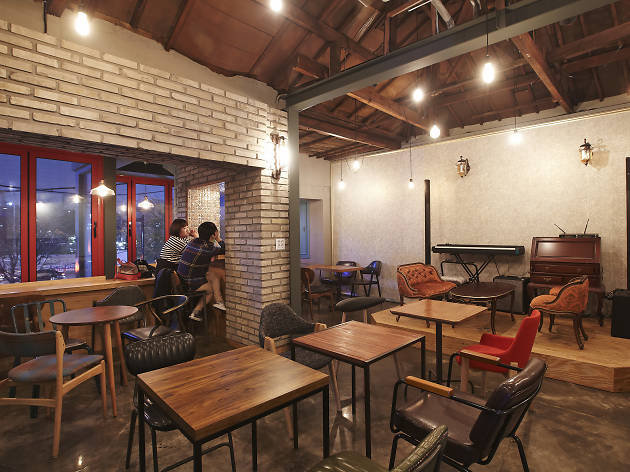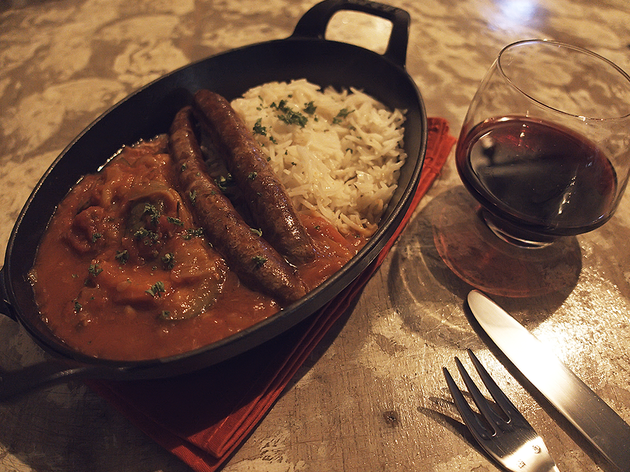 There's a new charcuterie place where you can wine and dine. Though you might think of this place as a bar, because they make their own French ham and sausages here, it would be better to consider it as a professional charcuterie. The word l'impasse is French for "dead-end alleyway," and the number 81 stands for the year that the duo from Studio Food Lab, chef Gregorie Michot and chef Jio, were born. These two searched the meat shops of Majang-dong to make their own ham and sausages, and finally found the perfect one (they use Australian lamb). Studying the culinary arts at the age of 16 and having worked as the sous chef for La Tour d'Agent and Plaza Athenee, chef Greg's handmade charcuterie is close to flawless with all that experience under his belt. Chef Jio also makes things easier when he brings over the menu and breaks it down so that we can understand it. Currently at L'impasse 81, there are six types of handmade sausages, six different hams, four kinds of pâté and rillettes. It's the kind of meat you can't get anywhere else in Korea. The spicy lamb sausage, merguez, was superb, and the Andouille sausage, where they put the meat inside the stomach of a pig, was a menu item that would cause even the French to go home smacking their lips. The sausages come with several sides, including creamed spinach and potato gratin. (Our point being: it's big enough of a portion to be your meal.) The cassoulet (traditional French dish made by boiling beans and meat in tomato sauce)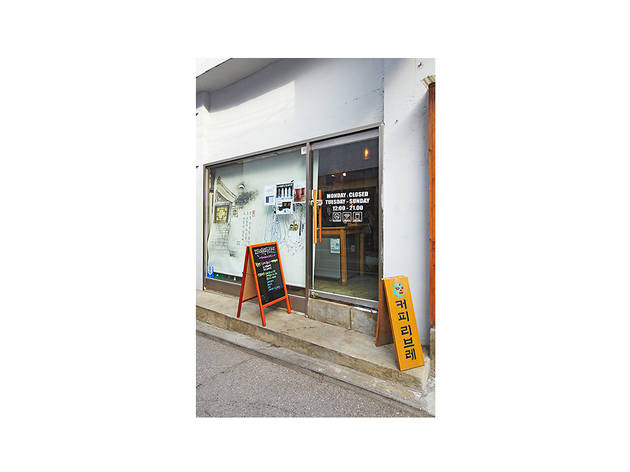 Comments from our coffee experts SJ A small workroom that opened in 2009 in Yeonnam-dong has a huge presence in the realm of specialty coffees in Korea. They deal with the widest spectrum of raw coffee beans for specialty coffees in Korea and conduct experimental attempts with them. David G. We Here, Seu Pil-hoon, the first Korean Q-grader, introduces coffees he's bought via direct trading with coffee plantations around the world. Cho Won-jin This is one of the coffee companies that brought the concept of specialty coffees to Korea, which is often referred to as "the third wave" of the coffee industry. Coffee Libre is a small café tucked away in the alley of Dongjin Market where goumet coffee drinkers from across the country gather. Korea's first licensed Q-Grader (think of him as a coffee sommelier) Seu Pil-hoon runs the shop. Mr. Seo travelled around the world to various coffee plantations in order to purchase specialty grade beans directly and he sells coffee extracted from these specialty grade roasted beans in his stores. The menu is simple: espresso, americano, latte, and single-origin brewed coffee. The café welcomes its customers with freshly roasted beans displayed in an old Chinese herbal medicine cabinet, a table inlaid with mother-of-pearl, lighting made of recycled glass bottles, and the mascot from the American movie Nacho Libre printed with silk screens. Every Tuesday at 8 pm, a free coffee cupping program is held (in Korean) to taste specialty coffee an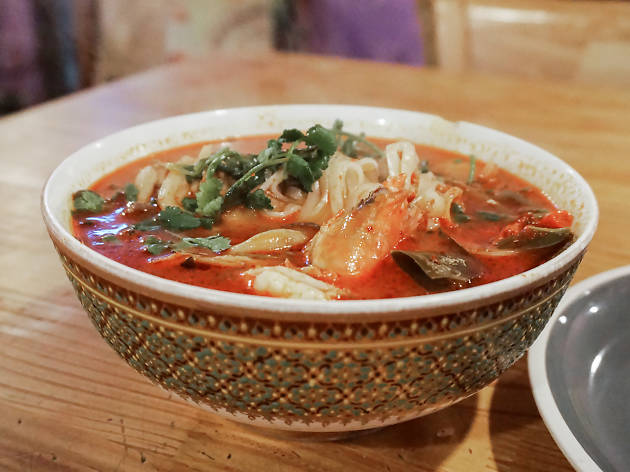 Tuk Tuk Noodle Thai is a gem of restaurant located in the basement of a small building near the entrance of the Yeonnam-dong alley. It would not be an exaggeration to state that Tuk Tuk was the chief cause of Yeonnam-dong's renaissance as a "hot" place. With the growth of unique, small restaurants beginning to form a bustling commercial district, customers have flocked to the area and created long, eager lines of ready diners. The chef of Tuk Tuk is from the Issan province in Northern Thailand, famous for its delicious—and spicy—food (you've been warned). Some Koreans might draw the analogy of Issan Province being similar to Jeolla Province in Korea, another region famous for its food culture. It may be difficult to make a selection: Tuk Tuk's ssomttam green papaya salad, isan croc (a Thai style sausage dish), tom yum, yum unsen, thod man kung (a deep fried minced shrimp and pork dish), are all impressive. And your must-try list just longer: Last summer, they opened Soi Yeonnam, a Thai noodle shop, in the vicinity and will open a Thai food bar called "opas" soon (end of March 2015). Tuk Tuk Noodle Thai has become a symbol of entrepreneurial success in Yeonnam-dong, and for very good reason. Summary: not to miss.
Show more
More to explore