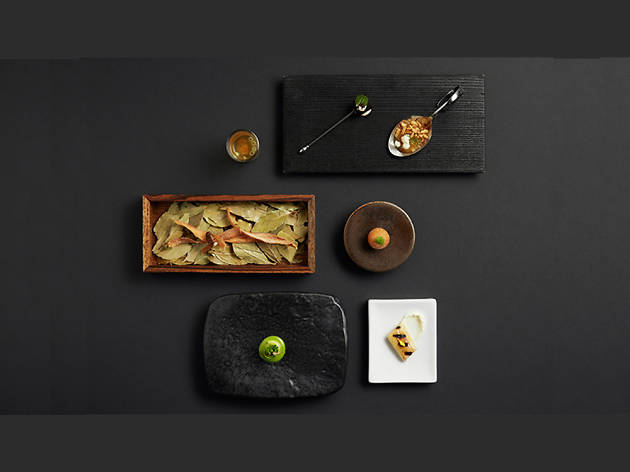 7 need to know Korean chefs
The Korean chefs leading a new era in Seoul's dining scene
To say that cooking is a hot topic right now in Korea would be an understatement. Celebrity-studded cooking shows like Naengjanggo Butakhae (Take Care of My Fridge) and Samshi Saekki (Three Meals a Day) have been getting extraordinary ratings; the popularity of Instagram hashtags like #먹스타그램 (eatgram) and #맛스타그램 (tastegram) have exploded; and a growing number of Korean chefs have become celebrities in their own right.
In this atmosphere of excitement around the art of cuisine we've also seen a group of young chef-owners rise to the forefront of the Korean fine-dining scene, bringing back with them to Korea an unprecedented level of experience and expertise from previous jobs in the best kitchens around the world. Many have attended prestigious (and grueling) institutions like the Culinary Institute of America. In some cases, blending this experience with local, homegrown knowledge of Korean food has resulted in the rise of the so-called "neo-Korean" cuisine. While good food and excellent chefs are certainly nothing new in Seoul, there's something special about this wave of culinary artists. Whether it's the level of professionalism they're bringing to the scene, their creativity or their daring and willingness to challenge local palates, there's something exciting going on here. A new epoch in fine dining is opening up in Seoul, and here are the young chefs who are at the vanguard of it all.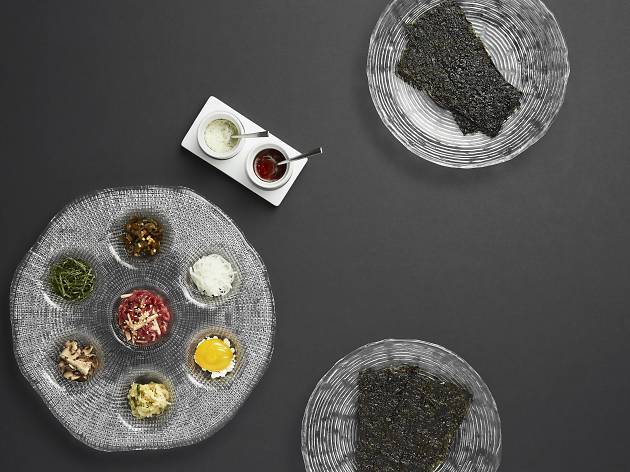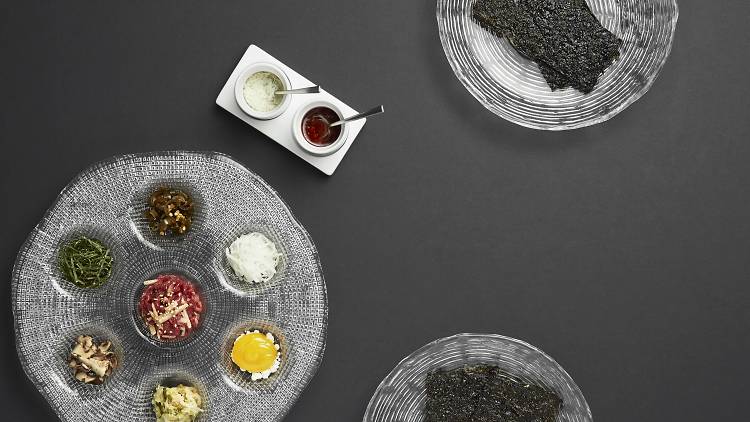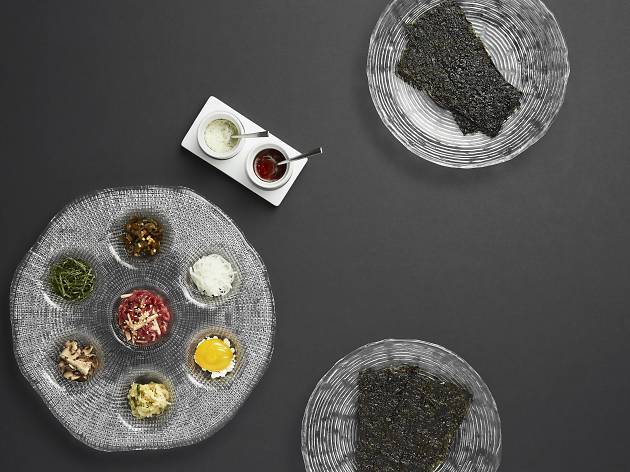 Setting the bar for what Modern Korean cuisine can be is Chef Yim Jung-sik's pioneering fine-dining restaurant, Jungsik, first opened in the Chungdam area in 2009. Reinterpreting traditional Korean dishes and adding Western touches to them, Jungsik (literally meaning proper cuisine) is the first restaurant of its kind—providing upscale options for eating out as opposed to set menus, rice with side dishes and casual street food. What exactly does it mean to "reinterpret" Korean dishes? Look to Yim's dishes that are a happy marriage of East meets West—meals begin with a colorful array of amuse-bouches and a choice of breads before turning to the mains; the filet mignon with kimchi or his Seoul duck cooked with apple-rosemary wild-sesame au jus. While the original Seoul location currently holds its place at No. 10 on S.Pellegrino's list of Asia's 50 Best Restaurants (among many other awards), the second restaurant in Tribeca, New York opened in 2011 now holds two Michelin stars. Could the restaurant ask for more? Yim says yes. Come November, the menu will see some drastic changes; for one, Yim plans to start a farm to grow their own ingredients and implement a new plating style to place main dishes and side dishes separately (as opposed to traditional Western plating with both on one dish). "I feel like I need to try new things," Yim adds. While doing his mandatory military service, Yim was assigned kitchen duty. His signature dishes within the cafeteria became jaeyook bokum (s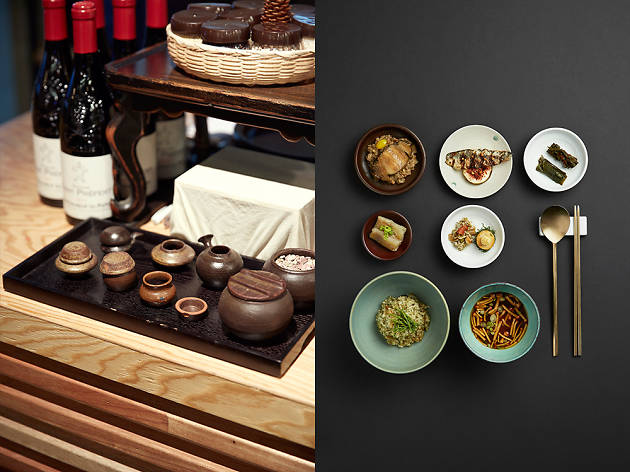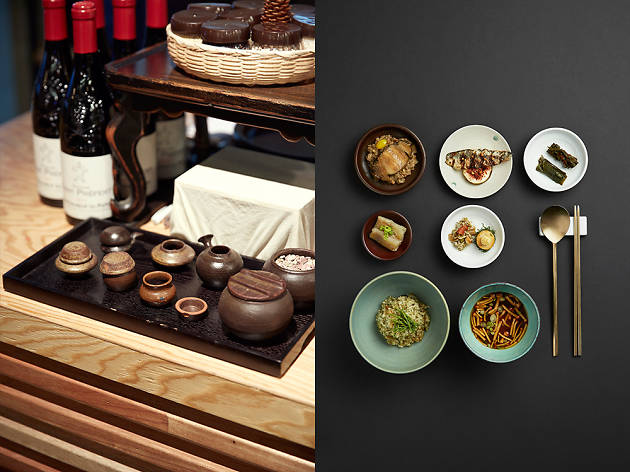 Show more
A note from an editor
From STEM sciences to cinema direction and business, women are underrated and overlooked. This is no more less the case in the male-dominated culinary industry. A Bloomberg analysis of restaurant groups in the U.S. found that only 6.3% of head chef positions were held by women in 2014 and even the world of food critique is largely male-dominated. Only four women in Michelin's 103-year history (British edition) have been honored with three stars and Rebecca Burr became the guide's first female editor three years ago. An online search for "female chef" on Naver will bring you to a few aspiring culinary students who've posted questions that basically ask: "Why are there no female chefs in Korea?" A Yonhap feature this past summer reads, "Men Cooking Mesmerize Korean TV Watchers in a Still Male-dominated Society." In a society where women cook a large majority of its food and their mothers inspire a large majority of chefs, it seems incredibly difficult (albeit, not impossible) to find women in head chef positions in Seoul. Is it truly that women are less capable? Or could it be the remnants of a culture that continue to put men in the lead? If fine dining is an art form, the words of art historian Linda Nochlin in her 1971 essay, Why Have There Been No Great Women Artists? come to mind: "But in actuality, as we all know, things as they are and as they have been, in the arts as in a hundred other areas, are stultifying, oppressive, and discouraging to all those, women among them, who did not have the good fortune to be born white, preferably middle class, and, above all, male. The fault lies not in our stars, our hormones, or our menstrual cycles, or our empty internal spaces, but in our institutions and our education—education understood to include everything that happens to us from the moment we enter this world of meaningful symbols, signs and signals." Now in 2015, I wonder how much our world has changed.
—Hahna Yoon
Best selling Time Out Offers