Beer meets Asian cuisine
We're pairing up beer with all kinds of savory Asian dishes to really whet your appetite for the autumn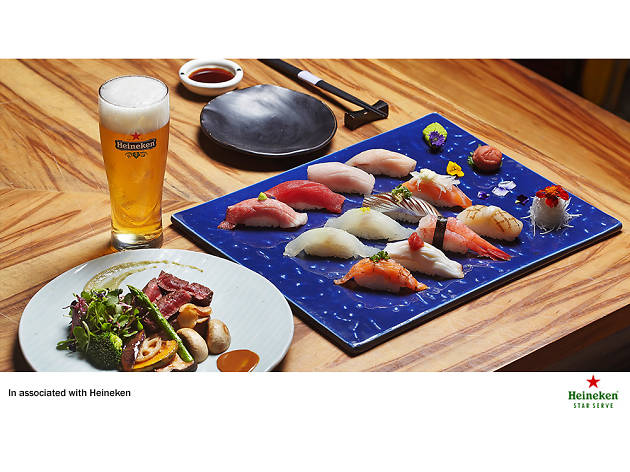 With more and more Koreans traveling abroad, they bring back with them a longing for the cuisines they've tried overseas. From Thailand, there's the craving for their signature dish of tom-yum-goong and from Shanghai, it's xiaolongbao (steamed buns). While previously the word "curry" brought to mind images of Japan for many Koreans, travels to India have resulted in a hunger for chicken tikka masala and palak paneer—and what do they want to wash all that deliciousness down with? Heineken, of course. Often referenced in Murakami novels, even the word "Heineken" is easy to pronounce in Asian languages.
What should we eat today?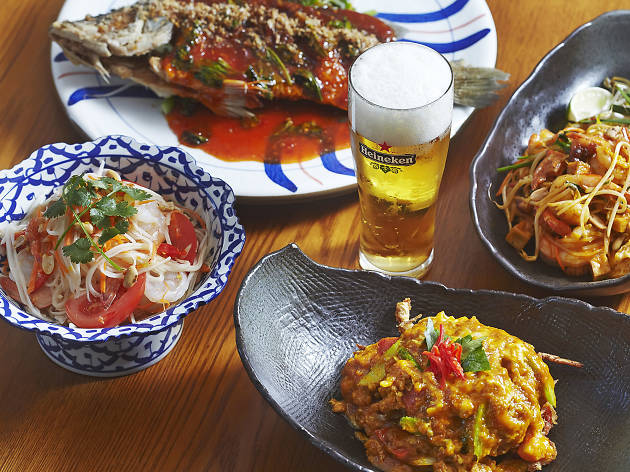 This place started off as a small shop in Seorae Maeul. Now, they have over 40 stores around the nation. Founded in 2009, they opened under the owner's motto of: "Don't be stingy with the portions. Even though they don't know Thai food well, they'll be coming back for more once they taste it." In March of last year, Saint Augustin Sadang opened up on the fourth-floor of an elegant building called Pastel City, near Sadang station. Many people come here to have a cold Heineken after a hard day's work. Order their fried bass, which is crispy on the outside and juicy on the inside, with spicy chili sauce as your main dish and some chili bass with a Heineken draft beer and you'll have the perfect finish to a long day.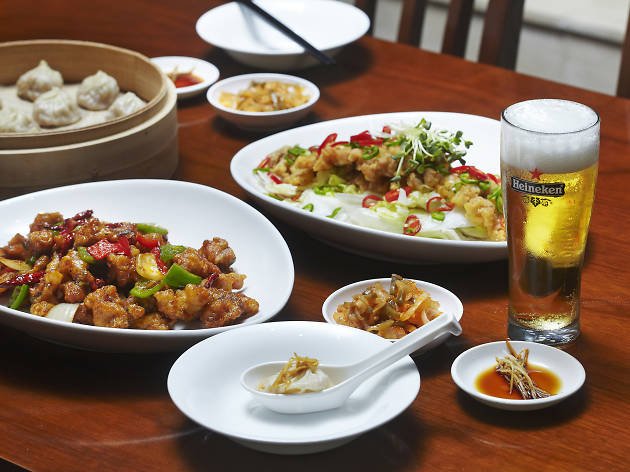 Many people consider Din Tai Fung to be the representative Taiwanese restaurant in Seoul. After all, they are responsible for introducing xiaolongbao to the world. It's already been 20 years since The New York Times selected this place as one of the world's top 10 restaurants. Your eyes will involuntarily hone in on the deliciousness of the xiaolongbao, accompanied by their soy ginger dipping sauce. Be sure to put the xiaolongbao on a spoon and poke it with a fork to let the hot juices out before putting it in your mouth. Start things off with some xiaolongbao and then enjoy a Heineken with some spicy kkanpunggi (kung pao chicken)!
Show more
Recommended by Saint Augustin, a side dish to go with beer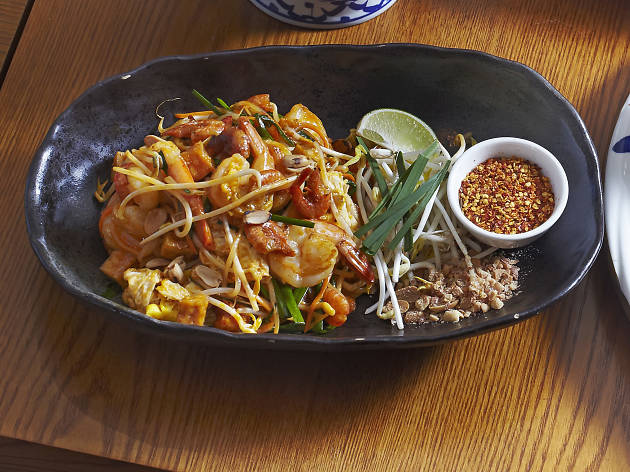 Ingredients (one serving) a handful of rice noodles, a handful and a half of bean sprouts, four to six peeled shrimp, one egg and half a ladle of pad Thai sauce (available at markets)
Directions
1. Soak the rice noodles in cold water for about three hours.
2. Put cooking oil in a pan and stir-fry the egg and shrimp. Scramble the eggs.
3. Strain the noodles and add to the pan and stir-fry.
4. When the noodles are tender, add pad Thai sauce and stir again. You can add some oyster sauce or chili oil according to your preference.
5. Add the bean sprouts and stir to finish.
Tip Add roasted peanuts, red pepper flakes and lime juice to add extra flavor.
About Heineken
Founded in 1864, Heineken is one of Europe's premium beer brands that is sold in over 178 countries around the world. It continues to makes its beer without any preservatives or additives, and maintains the beer's original taste by using the natural ingredients of premium malt, purified water, hops and Heineken's own A-yeast.