Heads up! We're working hard to be accurate – but these are unusual times, so please always check before heading out.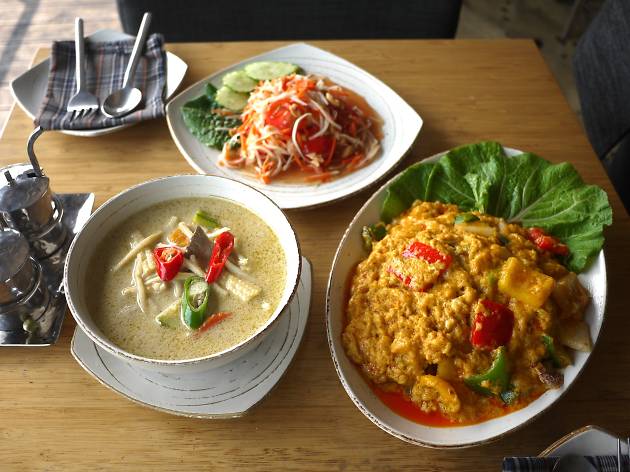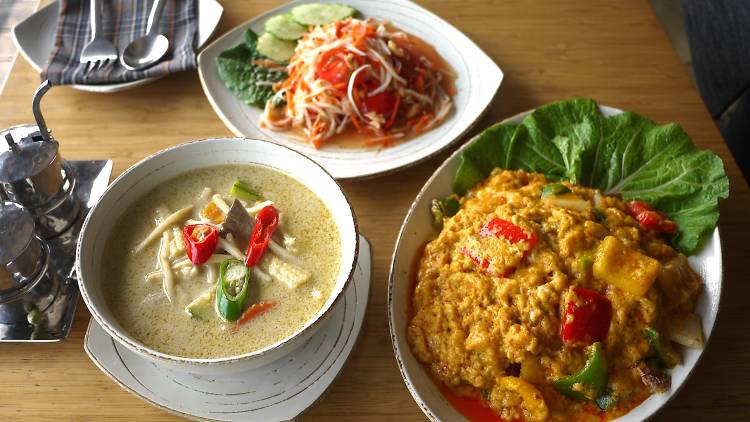 Where to eat Thai food in Seoul
Pad thai. Som tam. Green curry. What can put you in a better mood than good Thai food? Here are our top Thai restaurant recommendations…
What can account for the boom in Seoul's Thai food restaurants? Of course, their sweet and savory dishes are delicious, but how has that discovery landed upon Korea's capital? Perhaps one main reason is the growing number of Koreans traveling to Thailand and finding the cuisine simply irresistable. Seoulites are crazier now for authentic Thai food than they've ever been in the past. With the quantity of Thai restaurants growing, it's inevitable that the competition amongst these restaurants will grow stiffer. Who has the best pad thai? Which places offer green curry that's made with the freshest coconut milk and chili peppers? Time Out Seoul finds out.
Recommended Thai restaurants
After 8 years of running, restaurant Berlin, located on the hill of Itaewon's Noksapyeong entrance, has transformed into a Thai restaurant So Wat focusing on cuisine from the Isaan region. This northeastern region is known for their higher level of spice in much of their dishes. One of their representative dishes would be the Som Tam (also known as the green papaya salad). Made with shredded unripe papaya, dried shrim, chili, ground peanuts, lime and most importantly fish sauce to complete the fresh and savory salad. Roasted chicken with rice is another staple of the region. The Isaan sausage, spicy and sour at the same time, is yet another specialty and one that you can enjoy at So Wat. With extensive experience with Buddha's Belly, So Wat is a restaurant that not only serves great authentic Thai cuisine, but makes you feel like you are in a chic and modern restaurant in Bangkok. Complete with chairs made with Jim Thompson fabrics, antiques and decorative item brought directly from Thailand, So Wat is the new hot spot for food, great scenery of the Noksapyeong intersection and a great vibe day and night.
Fans of Wong Kar Wai films just might squeal with delight when they walk into In the Mood for Love (화양연화), a restaurant full of allusions to the Hongkongese director famous for the 2000 film of the same name. From the Tiffany glass pendant lights to movie posters, and a large chunk of pineapple being (in reference to Chungking Express) served with the khao phat kaphrao (Thai fried rice), the restaurant is a lot of fun for Wong Kar Wai film buffs, but perhaps less appealing for those looking for authentic Thai cuisine. Win true fan points and also check out 2046 Pan Steak and Chungking Express, two nearby restaurants also affiliated with In the Mood for Love (and also named after Wong Kar Wai films).
As far as foreign food in Korea goes, Thai food has become as mainstream as Italian. However, some of us will remember a time when it was nearly impossible to find decent pad thai here. Back in 2005, there were a few eateries but they barely managed to encapsulate Bangkok's street foods with authenticity. Even Seoul's foreign food representative, Gyeongridan, had little to offer with Buddha's Belly being the rare exception to the rule.
Show more