Toothsome Busan: 7 restaurants that should be in your next culinary itinerary
The food alone is worth the trip!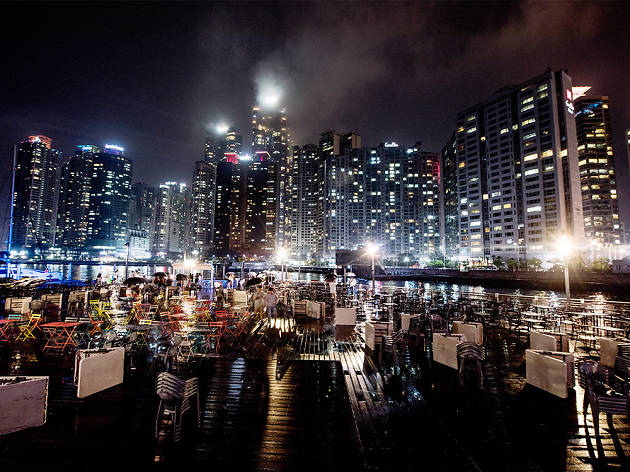 Showcasing an impressive level of diversity and range of skills that the city hadn't seen before, the new wave of Korean, French and Italian restaurants has been taking Busan's food and beverage scene to a whole new level. Many of them incorporate locally-sourced seafood and fresh seasonal vegetables sourced directly from independent, environmentally-friendly farms, to create their authentic culinary concepts. Check out this list of restaurants for your next trip to Busan—they're re surely having both the locals and tourists come back for more.
Boksoondoga F1963 stands strong in our list of hottest restaurants in Busan. Incorporating a variety of seasonal ingredients such as sweet potatoes from Yeoju and Greater Amberjack from the waters near Jeju, its menu showcase contemporary Korean cuisine with inspirations from Park Bok-soon's very own homemade makgeolli, artisanal condiments and jam.
Opened up by the Haeundae Grand Hotel in April, 1107, Bistro Han create unique contemporary flavors using local and traditional ingredients. Korean-style beef tataki atop battered seaweed fries, octopus salad with fermented beans, seasonal scallop and catfish dishes are a few examples in their menu that are excellent in both the concept and execution. Reasonably priced and elaborately decorated with a number of semi-private rooms, Bistro Han is a perfect spot for business meetings and family gatherings.
Prior to bringing the skillful fine dining establishment to the quaint spot on Busan's dalmaji-gil, the owner chefs have mastered authentic French culinary methods while learning from the renowned Jean François Piège and Pierre Gagnaire . . . Located on the top floor is Merciel offering what's in its name: panoramic ocean views through the floor to ceiling windows as well as an open-air terrace.
Show more