Makgeolli Madness
Explore the varieties of this fragrant, refreshing milky goodness at these makgeolli bars in Seoul.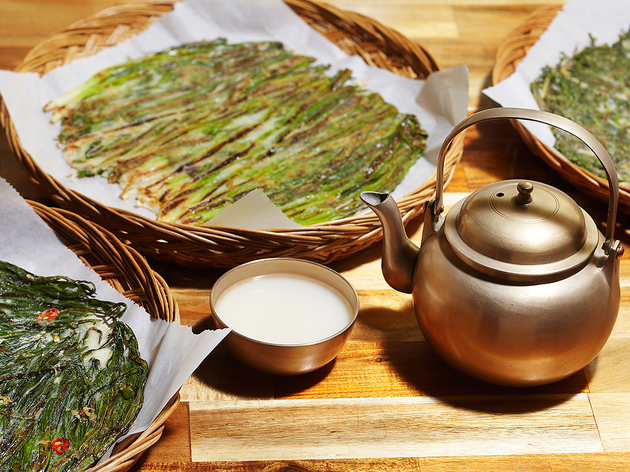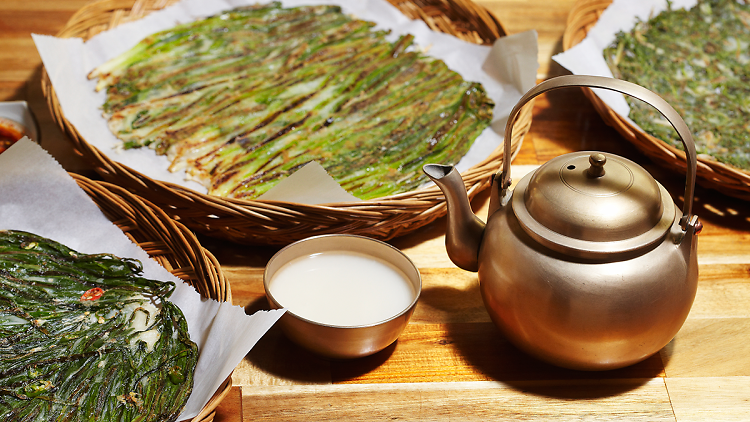 Traditionally made with rice, barley or wheat and naturally fermented (and sometimes flavored with nuts or fruits), makgeolli is known to be the oldest alcoholic drink in Korea. Fragrant and refreshing, this milky drink which pairs beautifully with many Korean dishes makes for an especially great choice for large gatherings during holidays. And of course, what you get at a convenient store represents only a fraction of the diverse types you can try and explore in Seoul. Whether in a traditional setting or with a modern twist, these makgeolli bars will offer an array of delectable and invigorating sips.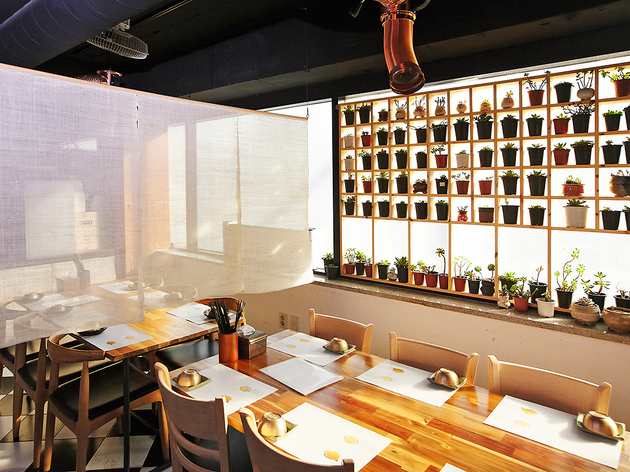 Banana scented makgeolli? Shindong Makgeolli was different from any other makgeolli I've had before, it had a hint of bananas in it. The restaurant gets its alcohol from Shindong Brewery, a small brewery in the Chilgok County of North Gyeongsang Province that the owner stumbled upon. In this timeworn brewery, one master brewer makes the alcohol by himself, deciding on the length of fermentation and the amount of water to infuse by relying on his years of experience.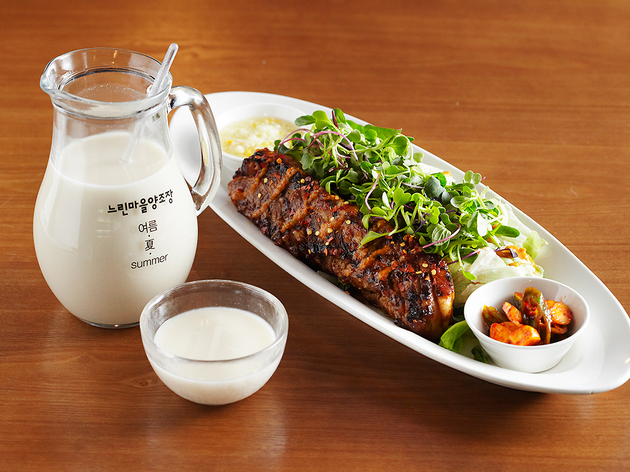 When it comes to makgeolli, freshness is one quality that can't be ignored, and perhaps that's why recently made makgeolli in the countryside so often triumphs over makgeolli that's been brought into the city. At Slow Village Brewery and Pub, the makegeolli is made using local rice and contains no artificial sweetening. The four signature drinks, are called Spring, Summer, Fall and Winter, and each season has a different length of fermentation.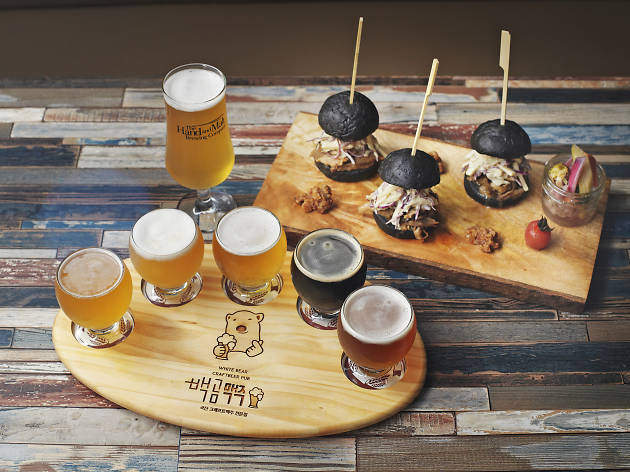 It's easy to miss this renovated white residential building, as the outdoor area is bustling with people. This place offers two concepts, the White Bear Makgeolli Bar & Brewery occupies the 1st and 2nd floors while the basement and outdoor area house the White Bear Craft Beer Pub. Interestingly, the venue has a strict policy of not sharing menus between the two bars, making you choose between the two types of alcohol before you head in. The pub doesn't brew its own beer; instead it works more like a beer multi-shop (as is the case with the makgeolli bar). They choose locally brewed quality beer and makgeolli to serve customers. The beer selection includes IPA, dark ale, pilsner and weizen. When you get bored of drinking beer outside, walk (or stumble) up to the 2nd floor and get some makgeolli into your system!
Show more