Seoul's best Kimchi jjigae
If kimchi is Korea's staple side dish, kimchi jjigae is Korea's staple soup.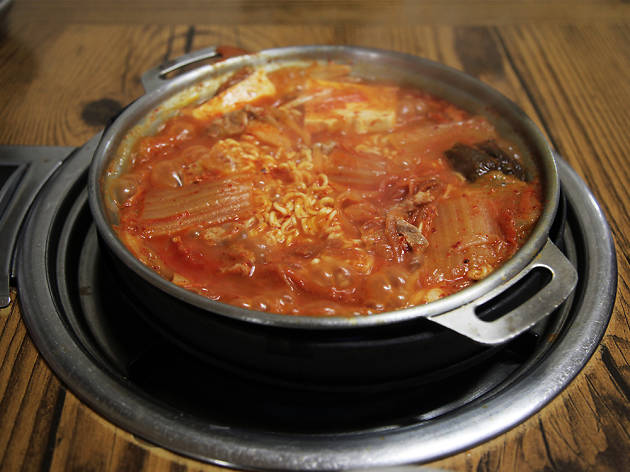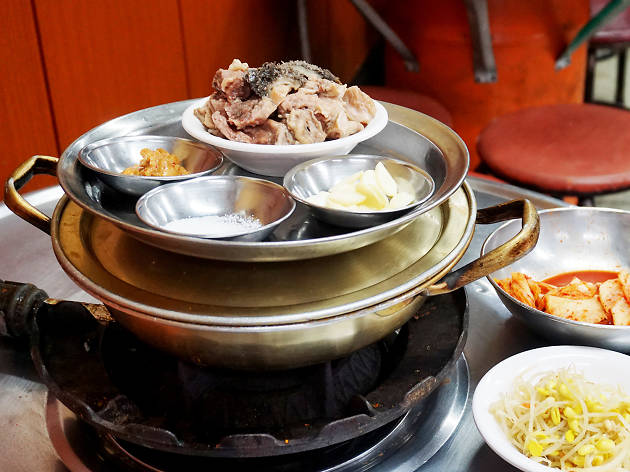 In Seoul, kimchi jjigae is the hardest food to become famous for, because it's what you eat at home. Any Korean can sing praises about the kimchi their mother makes at home. So any restaurant that manages to woo a variety of guests—who all have a different idea of what good kimchi is—and have them line up every lunchtime for one type of kimchi jjigae deserves respect...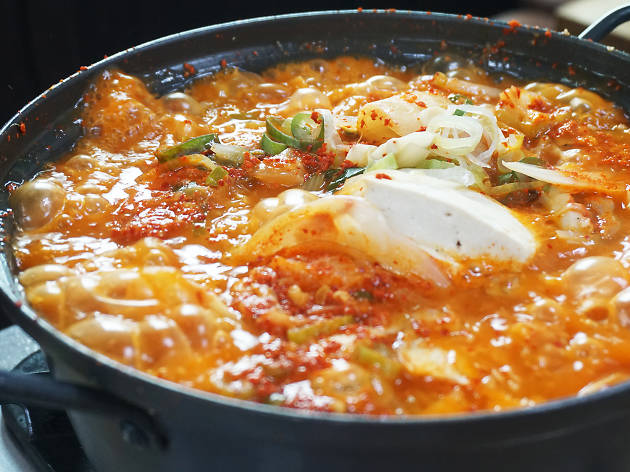 Restaurants, Traditional Korean
You can guarantee yourself a decent pot of kimchi jjigae, or kimchi stew, if you have decent kimchi to put in the stew. But if you're out to create really good kimchi jjigae, there's no limit to how far you can go. Eunjujeong is a restaurant that kimchi jjigae aficionados revere as sacred. It's fairly difficult to find, tucked away as though hidden in the alleys of Bangsan Market...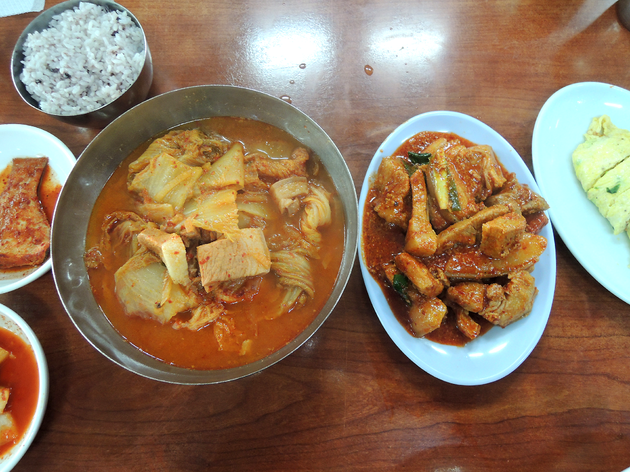 The title of the world's best kimchi jjigae would, without a doubt, go to my beloved grandmother. Where would the second best be? My answer to that is the Guldari Shikdang. This restaurant humbly began under a bridge in Mapo, catering to the hard working construction workers in the area. Without a sign or a placard,...
Show more
More to explore