Seoul's group-friendly Chinese restaurants you should visit over the off-days this week
Group seating and sharing dishes that everyone in your group will love.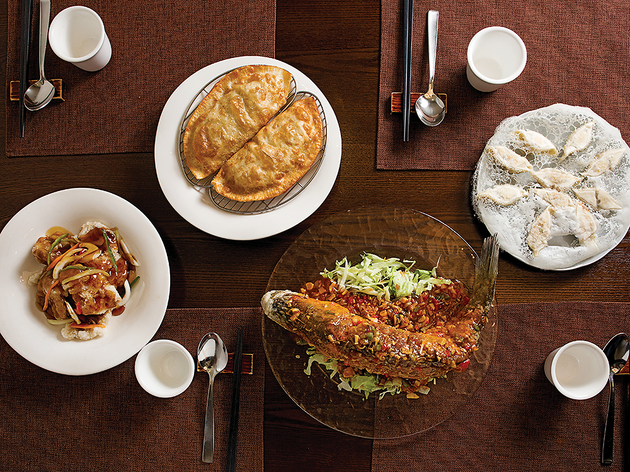 Planning to eat out with your friends or family over the off-days we're getting this week? Here are some easy, mouthwatering options! These Chinese eateries have the space, menu and character that everyone will be happy about.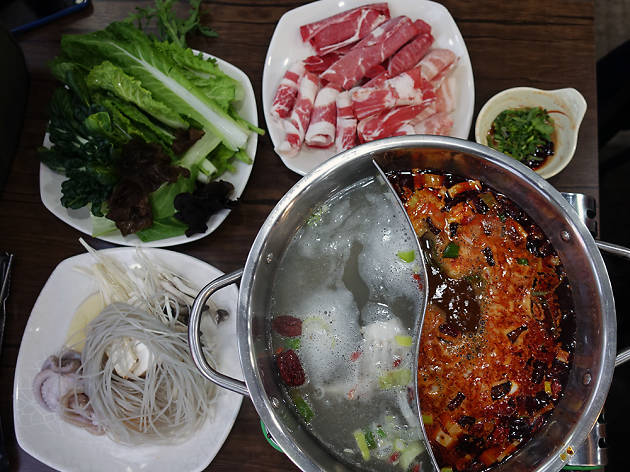 What sets Bongmallu apart from the rest of the Chinese eateries in the area is the excellent value for money that it offers. Laid out in a buffet setting, an array of ingredients ranging from lamb, beef and seafood to vegetables is available along with several side dishes including bak choy and mushroom stir-fry, sweet and sour pork (guo bao rou) and yangbaechu (green "western cabbage") kimchi. The star of the meal is, of course, the hot pot which is prepared in two types of broth, "red" and "white." Using the spread of condiments and chopped vegetables which includes sesame seeds, minced garlic, peanuts, coriander and scallions, everyone in the restaurant creates their own dipping sauce. The colorful view of Chinese signs densely spread out under the lucid blue sky offered on the top floor is a nice complementary to the authentically Chinese flavors served at the eatery.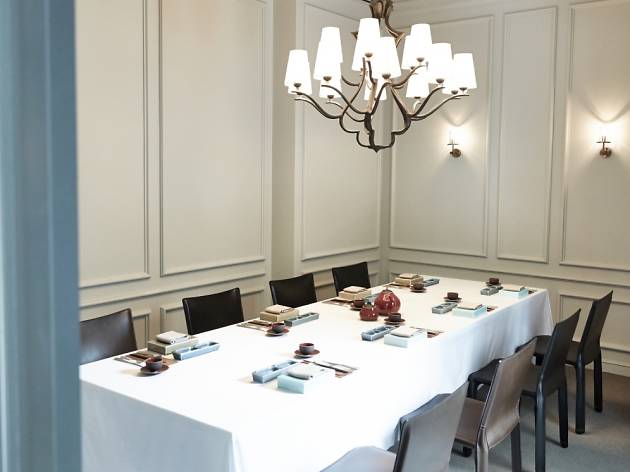 Walk through the large, heavy doors of JS Garden Black and you will step into a lounge made up of seven separate rooms. Only the bar, where you can sip on alcoholic beverages before or after your meal, is visible from the entrance whilst the dining rooms and secret garden are hidden from plain sight. The course menu here includes shark fin soup, golden xiao long bao, Peking duck and king crab. This highly sought-after Chinese restaurant is made even more exclusive with its private rooms, perfect for important meetings or gatherings. For a meal for two in a 4-person room, the minimum order is the 80,000 won per person course menu, but if there are more than four people, the 60,000 won course meal is available.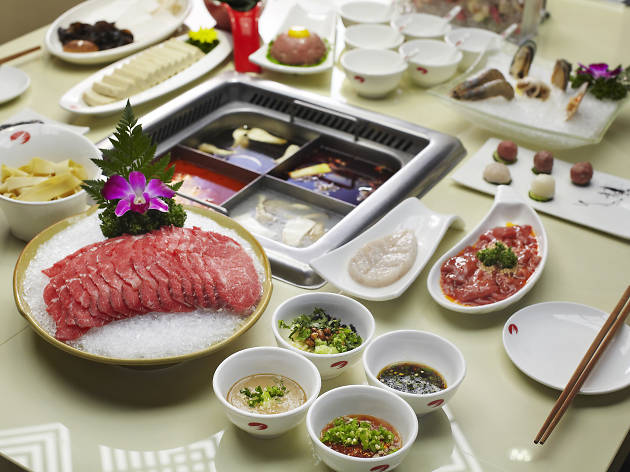 With every order, you are offered a choice for everything down to the broth, vegetables, meats, sauces, fish cakes, tofu and dumpings. Usually, each person ends up paying about 20,000 won to 30,000 won. Of the four broths available, many choose to have the white soup and spicy red soup, while those not good with spice should go with the tomato base. This Chinese restaurant will delightfully surprise you will all that goes on not just in your mouth!
Show more