The celebrity owned restaurants in Seoul that you've got to try
It's not just the name.
From a large entertainment company-owned restaurant and the best of Hong Seok-cheon's creations, to a K-pop star Lim Seul-ong's bar and actor Yoo Ah-in's café. Sure, you might want to visit one of these places for celeb spotting, but they're ones that are actually good.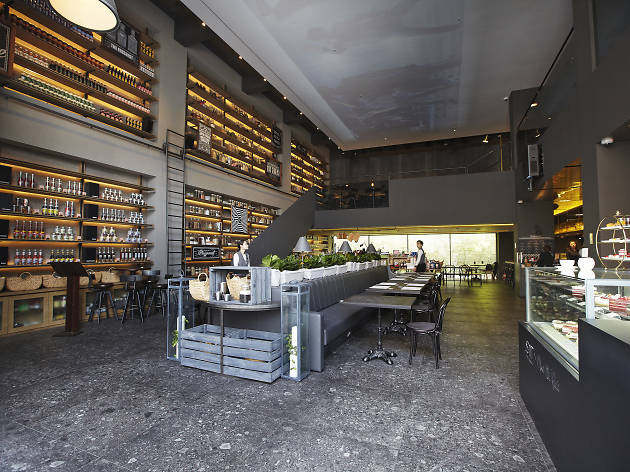 SMT Seoul, a food complex in Cheongdam run by SM Entertainment, has high ceilings, a wall lined with luxury sauces and an even more luxurious interior that may feel unsettling at times. Here, you can select from the menu, which features Korean food, and order afternoon tea and cocktails as well. SMT Seoul is a harmonious marriage between the luxury of Cheongdam and SM's identity. SMT Tokyo in Japan and SMT LA in the States are expected to open this year.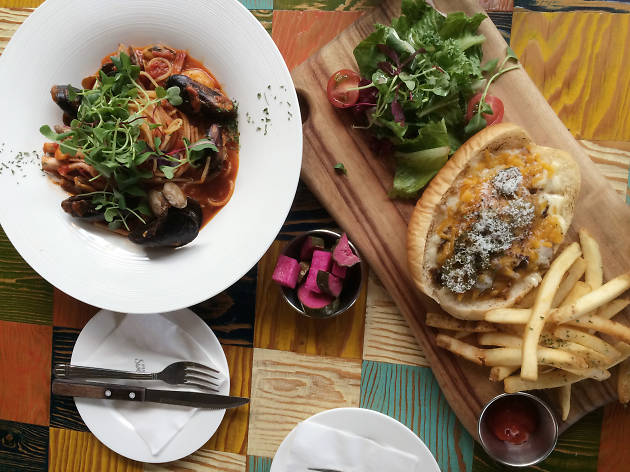 Hong Seok-cheon, probably the most prominent openly gay celebrity in Korea, came out in the year 2000. Following the incident, he faced massive stigma leaving him to be unfairly kicked out from all his network television programs and advertisements, no longer being able to land any major roles. It was then he decided to open his first restaurant, My Thai, in Itaewon. The restaurant had a great ambience, on par with the menu, making it a great venue for large gatherings and even birthday celebrations. No one ever imagined Hong Seok-cheon as a restaurateur, yet many celebrate his success. Now, Hong Seok-cheon is the owner of 7 large restaurants in Itaewon. All of his venues are characterized by the prefix "My," for example My Hong, My Chi Chi's, My Thai and My Noodle. They clearly have different names, but most of his restaurants follow a similar concept and menu. My Chelsea and My Chi Chi's serve pasta and pizza while My Noodle, My Thai and My Hong serve Thai cuisine. Over the years, however, these once famed restaurants have been slightly devalued. Many of the customers now are in their early 20's while the food, most importantly, is not a strong competitor to many of the new restaurants, bistros and cafes that have taken Itaewon, Haebangchon and Gyeongridan by storm. Nevertheless, the price tag is pretty friendly (10,000 won for pasta) and the flavors are pretty mainstream. The service however, is reminiscent of Hong Seok-cheon's friendly attitude as waiters will even sugg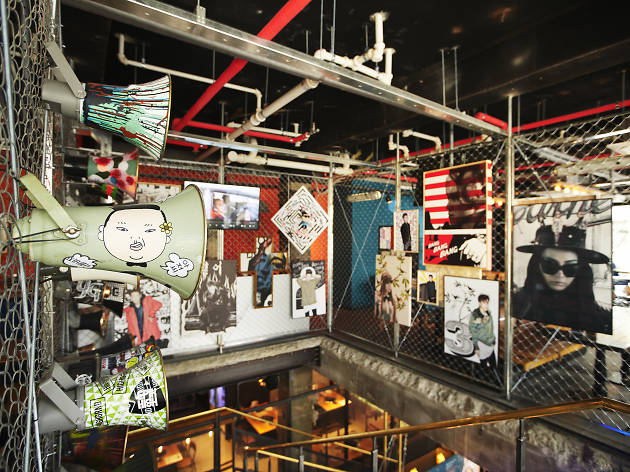 Where better to put a food complex totally dedicated to YG than in Myeongdong, where thousands of hallyu tourists travel to every year. Noh Hee-young, the mastermind behind the snacks of Market-O and other food franchise enterprises, is the head of YG Food. Located in this complex is a café, pub and grill restaurant. YG Republique also opened up a second branch in Yeouido Mall IFC Mall and is expected to open it first branch overseas in Bangkok's Show DC mall this coming August and expand later on to China, Japan, Los Angeles and other international locations.
Show more