Heads up! We're working hard to be accurate – but these are unusual times, so please always check before heading out.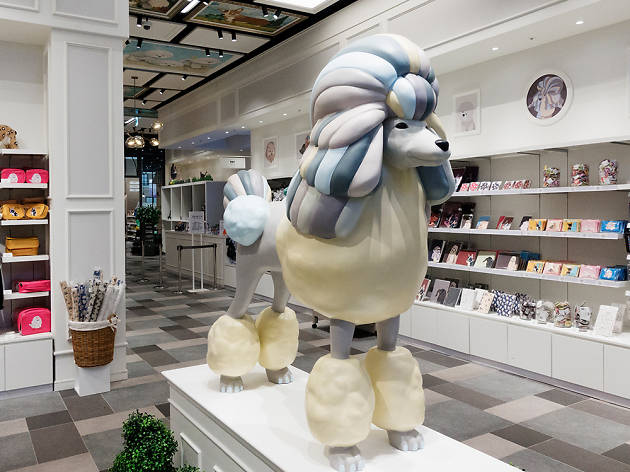 Find great pet shops in Seoul
Dig into at these shops in Seoul for special treats for your animal friend
Quite extravagant, yes. But for so many "pet fams" or hopeless animal lovers, these are still "only the least" they can do for their animal companion.
"Amazing" isn't the right word to describe this store. Maybe "culture-shock" might do. It's a pet store, yes, but it's one that goes beyond even our wildest imagination. The vast array of pet products, stationary, clothes and toys are great, but once you step into the pet food section, that's when your mouth will drop. Duck cartilage, duck wings, lamb bones, pig's ear gum and chicken wraps are just a few of the enormous collection of food for a healthy pet diet. Special vacuum packed cooked steak is even available! Pet birthday cakes (salmon cakes, lamb cakes, etc.) are another weirdly desirable item to buy and spoil your loved one. And if your excuse for not buying your pet a birthday cake is that it might spoil by the time you get home, cooler bags are available at the counter. The pet shop includes an adoption center, pet hotel and a pet café, as well. One downside is that it's a little warm in the café, which our furry friends might find a little too hot.
A man's best friend is his dog, so when you take your best pal out, you know you have to do so in style. Providing all of the most stylish wear for your canine companion is Betters, a company that specializes in fashionable apparel for small to medium sized dogs. They sell everything from onesies, vests and t-shirts to leashes, collars and food. Betters, the company, even makes snacks, such as dried anchovies and octopus, which are common ingredients for popular Korean side dishes. While products from the Betters brand can be found in department stores all over the country, they also have their own shop on this street in Saerosu-gil. Here, doggie-experts and a small terrier named Doo-doo will greet you. Bring your dog while you're at it because the place is, as you can imagine, quite pet-friendly.
Businesses in Seoul are becoming more and more pet-friendly, and spaces for pets are increasing, too. Apgujeong home products store Something Zero is one of them. You can easily discern owner and actor Yun Gae-sang's interests in a single glance around the shop: The store is a dedication to his beloved dog Gamsa (meaning gratitude in Korean). Something Zero's signature items are cups, plates and eco bags with illustrations of Gamsa on them. There are plenty of cute animal prints in the store, but what makes this place even more special is that part of their profits goes toward animal welfare organizations. Something Zero has more than just pictures of Gamsa. Japanese pottery brand IZAWA, Korean handmade wooden furniture brand Making Furniture are also available for purchase here.