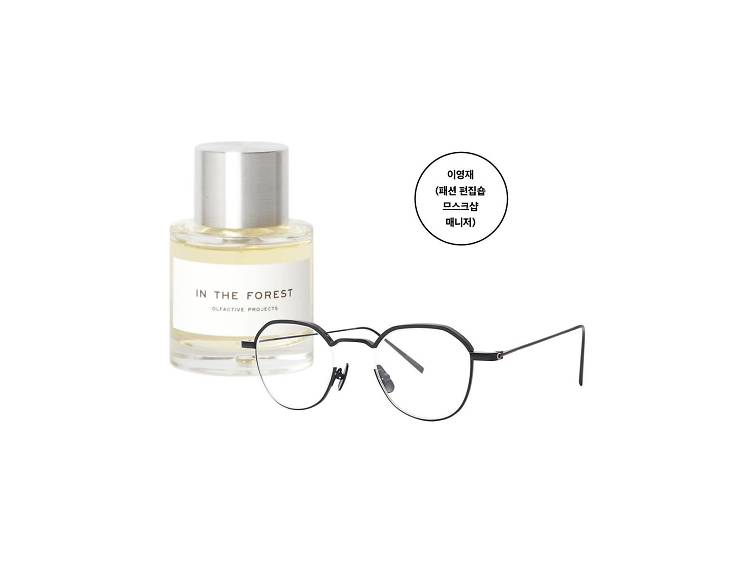 Lee Young-jae, manager of the fashion concept store MSK Shop
Flawless in both packaging and scent, In the Forest Cologne from the Olfactive Project, 120,000 won.
"Cologne is the perfect gift for a boyfriend—just buy them the scent you like. Their products are inexpensive for the amount of high-quality cologne you get, and the packaging is beautiful enough that you don't have to wrap it yourself. The In the Forest scent will suit any man."
Simple and strong, Stealer Fog, 235,000 won.
"Not all men look good in glasses, but if your significant other does, these Stealer Fog glasses are the gift for him. The simple but unique design and the strong frame make these a popular choice among many men"