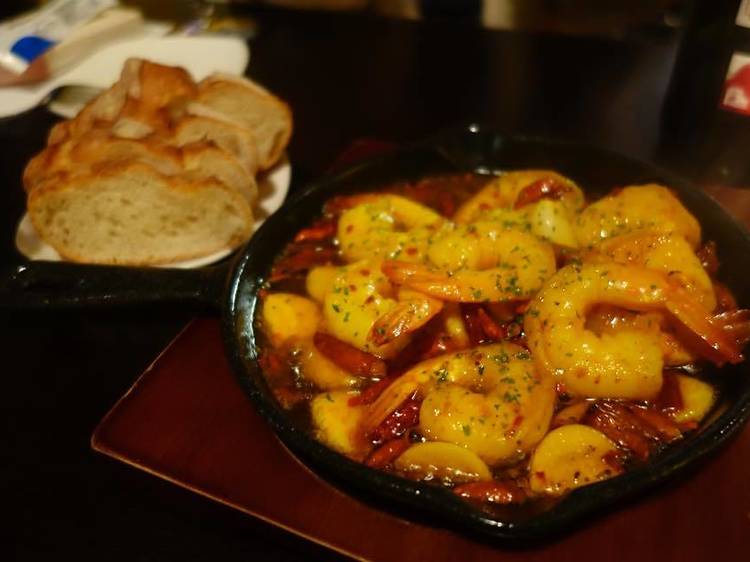 When I think of Spain, one word resonates strongly in my mind: foodporn. And visitors to the country know how painful it is to be separated from the various stands of jamon and croquetas that entice you on every street corner of Barcelona. Luckily, the answer to your Spanish-food needs is right here for you in Sangsu-dong.

On the menu's everything you might miss from the country - a jam

ó

n plate with mouthwatering slices of the imported meat, gambas al ajillo (garlic shrimp) and, of course, croquetas. Savor the taste with a glass of wine from their carefully chosen wine list or try out their alarmingly good (and strong) sangria.