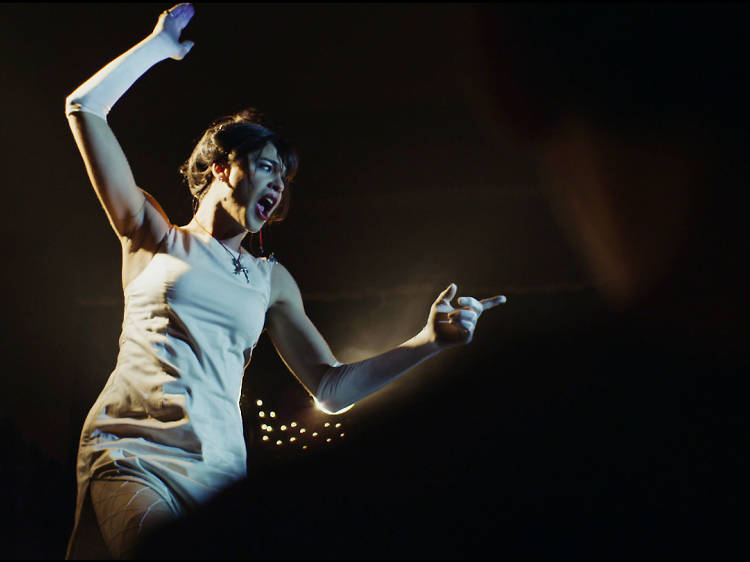 Shot and set in Cuba,
Viva
deals with queer identities presented along the sensual Cuban tones of the 50's and 60's. Whilst also successfully presenting unique aesthetic qualities,
Viva
does not fail to entertain its audience, with laugh and also tears. Yet, the story line is rather simple. Jesus (Héctor Medina), an 18-year old working as a hairdresser in rundown Havana pursues his dream of becoming a drag queen, despite the opposition of his macho, ex-boxer father Angel (Jorge Perugorria).

Even without a dramatic turn, the story keeps its audience engaged until the last second. It is perhaps because each one of the characters' life is at the end "dramatic" in its own right: feeble but kind-hearted Jesus dedicates everything to keep his dream, Angel refuses to accept his son's ambition to perform in drag while reminiscing his past and Mama (Luis Alberto Garcia), a Havana drag queen troupe who has been cultivating her life in the manner of a warrior now fights for Angel

.

Through the portrayal of conflict between Jesus and Angel who whilst facing death turns his back on his transgender son, the course of acceptance and love is expressed through just the right amount of emotions, without overwhelming the audience.