Flea market round up!
Art, music and food at Seoul's flea markets.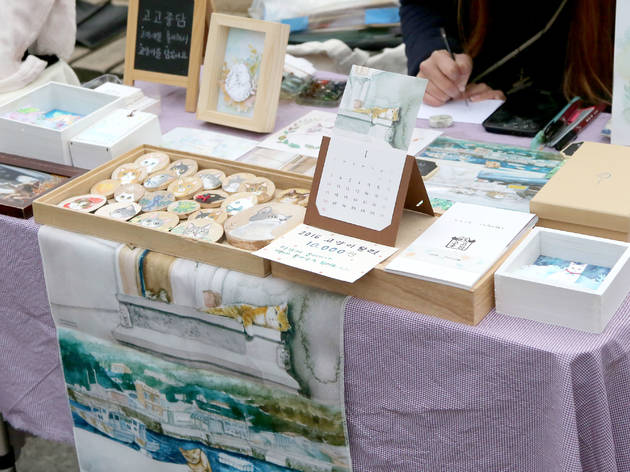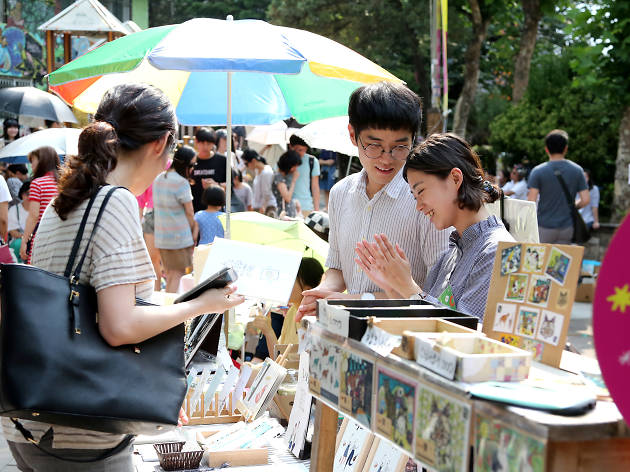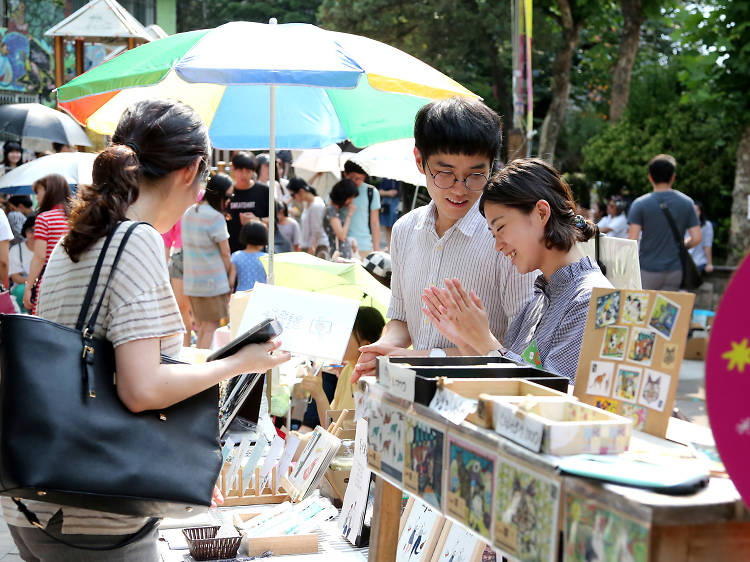 The "free" in Hongdae Free Market represents the open space it provides for all independent artists. Since 2002, the Hongdae Free Market has been bringing artists closer to the public's eye, making art more accessible. Every market features an Afternoon Stage where you can hear the hottest and newest singers live. If you have some talent up your sleeve, don't hesitate to sign up to participate in this iconic market that's kept up the neighborhood's artsy and indie vibe for 15 years.
Hongik University Playground Park, 19-3, Wausanro 21-gil, Mapo-gu (freemarket.or.kr, 02-325-8553). Mar–Nov, every Sat 1pm–6pm.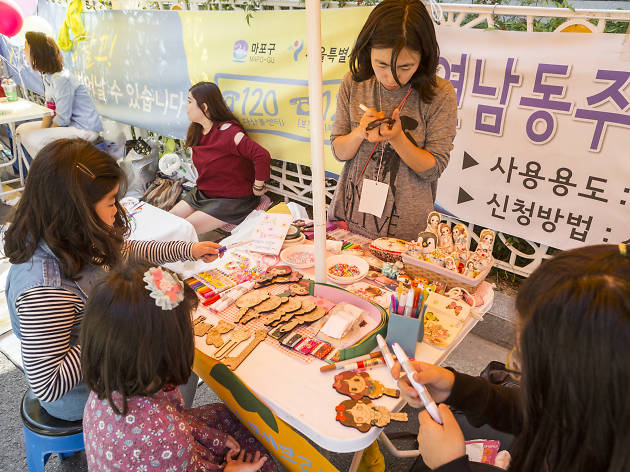 What's unique about the Sunny Yeonnam Market is that the locals of Yeonnam-dong are the ones who plan and participate in this neighborhood affair. It's an opportunity to meet your neighbors and barter or sell some of your used goods. Not only that, local artists sell their works, and you will be amazed at the talent residing in this tiny neighborhood. If you get hungry, go to a food stand to pick up some homemade snacks. On top of all the food and art, there is also a stage for concerts.
17-9, Seongmisan-ro 29-gil, Mapo-gu (blog.naver.com/livingnart, 02-325-8553). Once a month Apr–Oct.
Seocho Saturday Flee Market
At the Seocho Saturday Flee Market it's difficult to know what you're going to get. Anyone can participate and the venders are completely different every week. From used clothes and shoes to accessories and toys, the market will display everything Seoulites set out at extremely cheap prices. If you want to participate as a vendor, apply via the website.
Through Nov. 444-21, Bangbae 2-dong, Seocho-gu (fm.seocho.go.kr, 02-2125- 669). Every Sat 9am–3pm.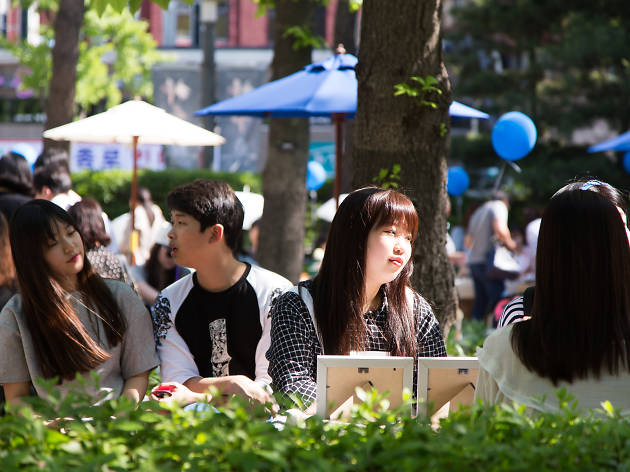 jake sunu
If you've ever wondered what it'd look like to have several contemporary Korean artists, musicians, designers and photographers in the same place, go to SoSo. An art market full of energy and youth, SoSo's participants are largely young amateur artists and independent publishers. To provide entertainment for onlookers, there will be a stage for singersongwriters, and various events, such as Talking About Books and Art Movie in the Garden are held on special nights (check for exact dates on the website).
Garden of Art behind the Sejong Center for Performing Arts, 175, Sejong-daero, Jongno-gu (facebook.com/sejongartsmarket, 02-399-1114). Apr 16–Jun 18, Sep 3–Nov 5, every 1st and 3rd Sat 12pm–6pm.
Ttukseom Beautiful Flea Market
Colorful mats of clothing, toys, shoes, electronics and food products are all laid out by the riverside, waiting to be purchased. The Ttukseom Beautiful Flea Market promotes recycling and sharing used products between citizens, so only 40 used items can be sold per one vendor at a time. In addition, 10% of the vendor's profits, which will be used to help the community for things such as supporting small libraries and funding meals at schools, must be donated to the market.
10, Neungdong-ro, Gwangjin-gu (flea1004.com, 02-1899-1017). Mar–Nov, every Sat–Sun 11am–4pm