Ideas for indoor dates this winter
Escape the cold this winter with your loved one. Go on an indoor date!
Cuddle up with a song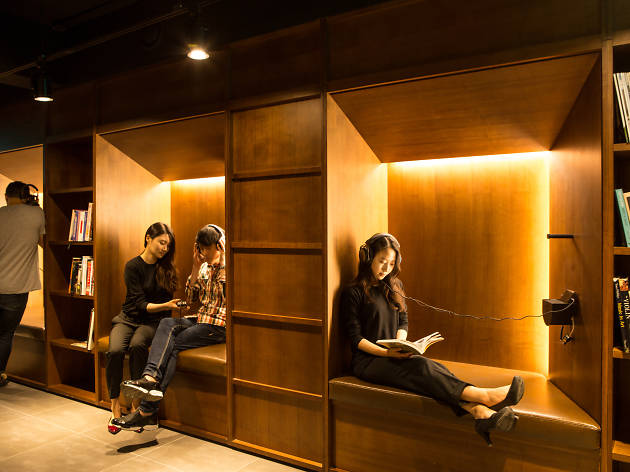 Stradeum is run by iRiver's high-end sound system brand, Astell & Kern, which is why all of the audio equipment is manufactured by them. Some of the headphones are worth over 1.6 million won, and What Hi-Fi? in the U.S. chose Astell & Kern's speakers as the best stereo speakers of 2015. Although of the equip met is made by one brand, the place doesn't give you the impression of strategic sales. iRiver asked architect Seung-hoi Gu to design a space "purely for music," and the amount of effort they put into delivering quality sound rather than on selling merchandise shows. Some devices have limited archives compared to the size of high quality music files. Luckily, there is a device that offers a high quality streaming service called "Groovers," which can be found in the basement level. While it may seem like a place to just go enjoy music on your own, if you go up to the 2nd, 3rd and 4th floors, you'll find yourself in a more open atmosphere. You'll definitely want to stop by the 2nd and 3rd floors because they were designed, organized and coordinated by Japanese acoustic designer Sam Toyoshima, who was also responsible for the set up of London's Abbey Studio. Not only can you listen to music, but you also get to hear performances, seminars and even live studio recordings. One violinist was very impressed by how he could hear "the sound of every single stroke the bow made on each string" after he finished performing. Located on the 4th floor is a rooftop café where you can ta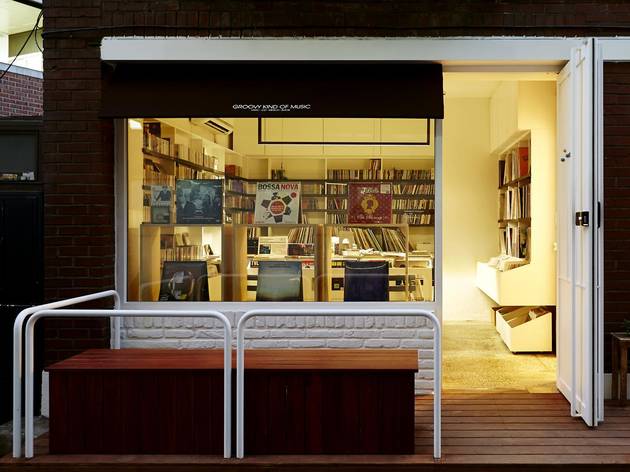 Shopping, Markets and fairs
One of the few remaining record shops in Seoul, Gimbab is a relative newcomer, having opened in mid-2012. Its owner, who has worked in the music industry for years, meticulously curates the shop's inventory. If you are a sucker for old music and LPs, the international collection of CDs, LPs, and artist merchandise will melt your dear vinyl hearts. Keep an eye out for their SNS feed to be the first to grab a hold of rare collections and items, and plan your visit ahead by checking in with their online inventory on the official blog.
Strange and unusual activities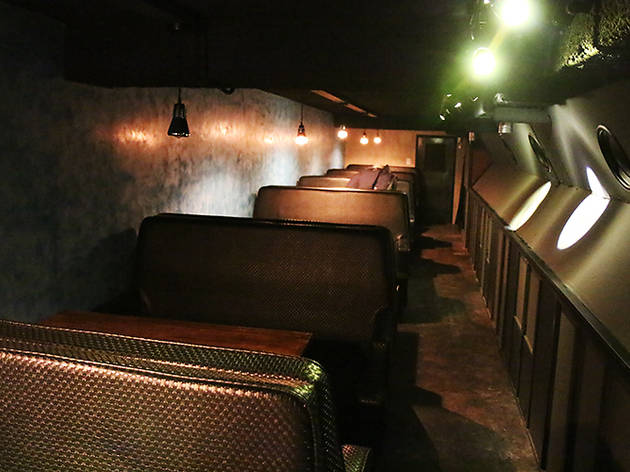 While you may have thought the term "better with the lights off" was reserved for the bedroom, the creative minds at the Vault (originally an escape room venue) are applying it to the dining room as well. After all, if darkness can enhance the non-visual senses, who says it can't do wonders for consuming food? One can choose to either order food in advance from their food menu (salad, chicken, pasta options) or take on the Chef's Surprise — a three-course meal chosen by the restaurant. Unlike many other "dining in the dark" concept restaurants, you'll be led to your table and served by a staff member in nightvision glasses. It's a chance to challenge your spatial awareness as you have your utensils in your hand and try your best to reach the food. The conversation with your dining companion(s) should be a bit more interesting as all electronic devices must be kept off. A meal in the dark without checking your phone, who woulda thought?

19-16, Wausan-ro 21-gil, Mapo-gu (thevaultkr.com, 02-338-8639).
Reservationsonly. 35,000 won.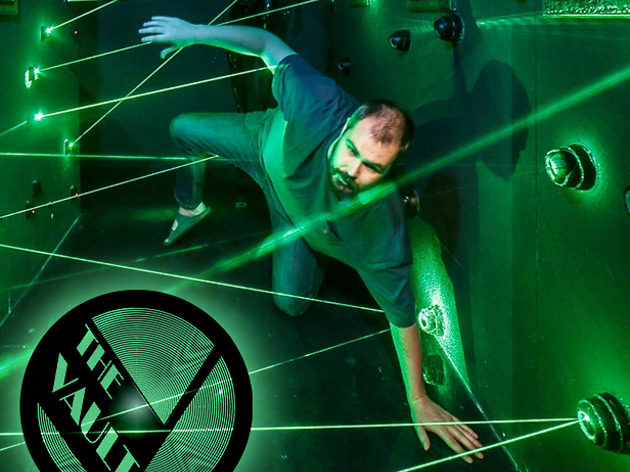 Cruise. Whimsical, lighthearted and a bit disorganized, they've opened up the bar and kitchen for this party which also runs late.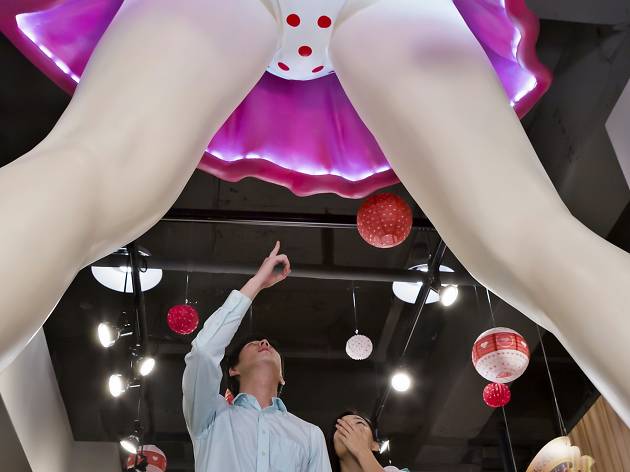 For a country that's not exactly open about sex, there's definitely a lot of sex-related museums. And they're not all limited to Jeju, either. In this section of the Trick Eye Museum in Hongdae, you'll find lots of erotic sculptures and trick eye art to include yourself in. Some of the themes include Fun & Sexy, Femme Fatale, Chunhwa, Erotic Garden, Dream House and Sex Life. (Over 19 only.)
Go back in time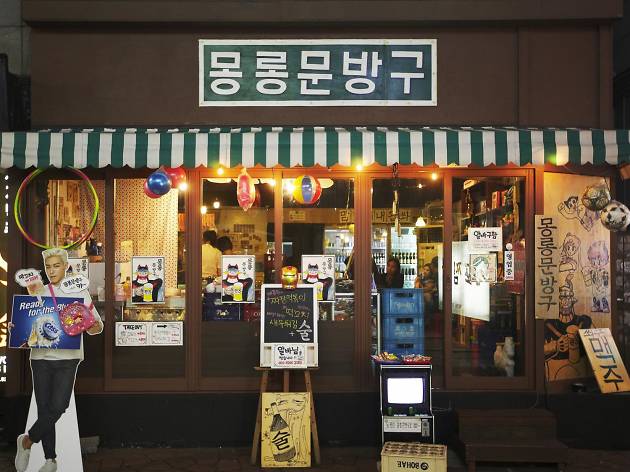 Those tiny stationery stores in front of all elementary schools meant the world to us as kids. Two young designers created Monglong Stationery, which is the embodiment of the stationeries of yesteryear in their purest form. Old school staples like Apollo, marbles and train-shaped pencil sharpeners fill the shelves inside. Chew on a spicy tteok (rice cake) skewer while sitting on the hard wooden chair just like the old days, and you'll feel like you're in a Korean elementary school from back in the day. Well, the only difference is that you're served soju.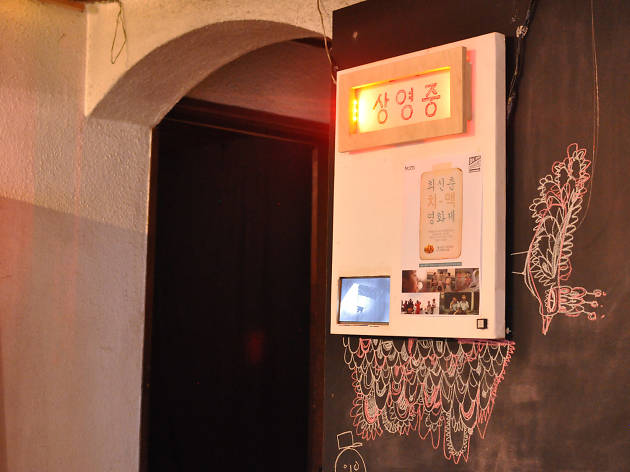 The '90s was the time of movies on VHS. Cine 21 and Kino came out in 1995 and the Busan International Film Festival held its first event the next year. People formed movie clubs on PC networks (even before the World Wide Web) and people causally talked about films with Uncle Kim at the video rental store. Cinetown, which was allegedly the largest video rental chain in the country, is now nowhere to be found. Instead, there's Okin Theatre, a place where you and your childhood friends can go reminisce about the good ol' days. Built in a western-style two-story house, Okin Theatre is an independent movie theater founded by five guys. Although they screen movies, more people visit the VHS shelf on the first floor. There are two televisions and two white chairs, and the shelves are filled with quite the collection (but apparently you can't rent the videos). Video-viewing rooms are free of charge, but there's a catch: Don't forget to rewind the tape for the next person.
Indoor sports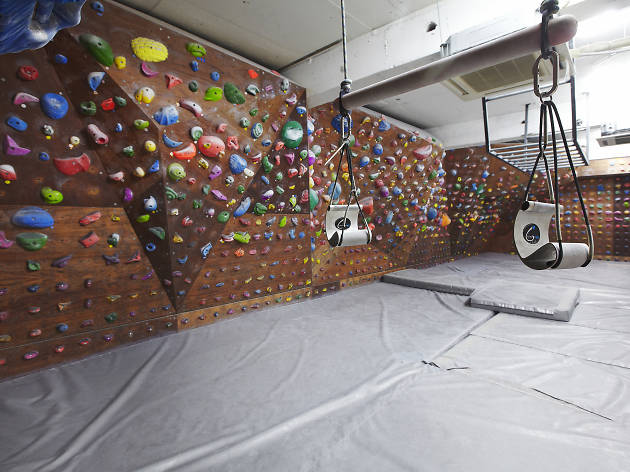 The Ja's Climbing Gym is an indoor climbing gym with an artificial wall that is 3.8 meters high. The best of rock climbers in Korea, Ja-ha Kim, Ja-bi Kim and Ja-in Kim (if the "Ja" in all three names didn't give it away, they are siblings), opened this gym on Garosugil in 2013. Ja-in Kim finished the 2015 season as the number one climber in the world for lead climbing, bouldering and speed climbing. Ja-ha Kim is the coach and Ja-bi represents Korea as a climber at international competitions and is also a trainer at The Ja's. There's no room for boredom at The Ja's, especially when you are surrounded by other young people and hear hip-hop flowing out of the speakers. Once every two months, they change the bouldering course, and they have a competition (or more like a party) amongst all the gym members.