December's things to do
List up of the best things to do in Seoul in December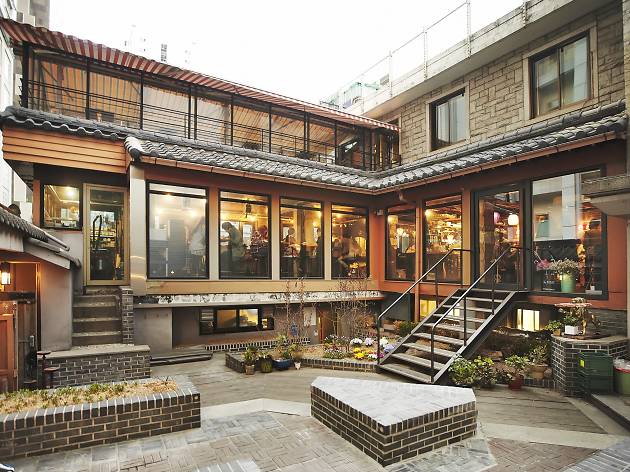 Comments from our coffee experts SJ This place is owned by Coffee Libre's Kim Byung-ki, a green coffee bean buyer; roaster Kim Do-hyun; barista Park Geun-ha; barista Song Sung-man from El Café; and the genius pastry chef Heo Min-su. It took almost a year for this coffee place to become one of the best places in Korea. David G. We Some people call this place the "Avengers of the coffee industry," as people from diverse backgrounds got together to open this store. It is famous for its baked goods as well. Cho Won-jin Their fresh coffee and baked goods will satisfy you in every way. Fritz is one of the few places in Seoul that will offer you the choice of paper or metal filters for your pour-over. It's no mere gimmick: one of the five cofounders is Park Geun-ha, 2014 Barista Champion of Korea, and a 14-year veteran in the business of beans. They hold cupping sessions Thursdays and Sundays at 6 p.m. for those of you wishing to learn more about the finer points of coffee (sorry, Korean only). If the language barrier has you on the sidelines, console yourself with a pain au chocolat and enjoy the retro vibe of the converted traditional tile-roof house.
Things to do, Markets and fairs
This vintage flea market is located near Dongmyo, a shrine built in honor of Guan Yu, a Chinese military commander. Exit Dongmyo Station exit 3 and walk straight for about 30 seconds until you reach the entrance of this bustling market. Hundreds of street stalls open up along the stone walls of the shrine, all the way to Cheonggyecheon Stream. This flea market literally has everything you need— from second-hand clothes to antiques, vinyl records and miscellaneous goods. Clothes are only 1,000 won a piece, with leather jackets in the autumn and faux fur in the winter. This traditional market has become an unusual hot spot in Seoul, with people carrying around their newly purchased items in black plastic bags and sellers pushing around carts full of antiques. We advise that you bring a lot of 1,000 won bills with you, as it makes bargaining easier. Another tip is to go early when the market opens in order to dig through the piles to find the best items. Dongmyo Flea Market opens at 2pm on weekdays and 10am on weekends. They close before sundown and on every 2nd and 4th Tuesday.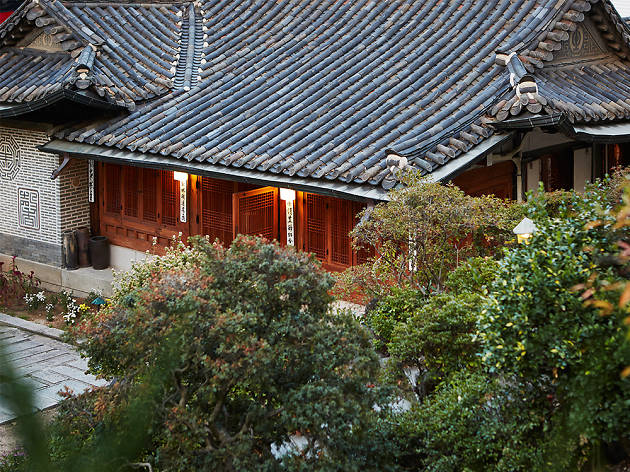 While restaurants housed in an impressive hanok building are easily found in Seoul, one with a beautiful garden is indeed a rarity. Seated on a hill of Buam-dong, Seokparang offers an impressive scenery letting the visitors feel as if they're far out of the city. Its name comes from Seokpajeong, the once vacation home of Heungseon Daewongun, who was the regent to King Gojong during Joseon Dynasty. With an important part of the estate relocated to its compound, Seokparang showcases authentic Korean royal cuisine including ginseng-steamed bossam (pork), neobiani (grilled beef), jeonyuhwa (seasonal flower pancakes), songitang (pine mushroom stew), eomandu (fish dumplings) and and jeonbok galbijim (steamed abalone and ribs). In fact, the recipes of these exact dishes have been passed down through palace kitchens over the years. Its Korean table d'hôte, which has catered to a number of local and international dignitaries, also includes desserts such as fried ginseng and jujubes which were only served in the dynastic courts. With a quaint and luscious garden complete with all kinds of greenery including the 150-year-old persimmon offering a gorgeous stroll, May especially is a great time to visit Seokparang, one of the city's most historic dining spaces.
Show more