Spring flower festivals in Seoul
Check out all of the spring flower festivals in Seoul.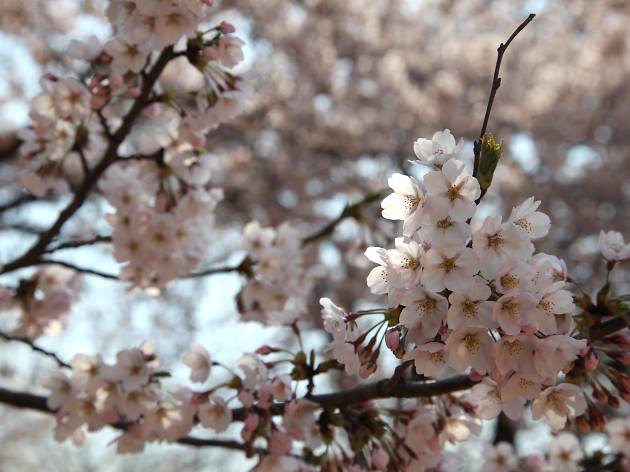 Other spring flower spots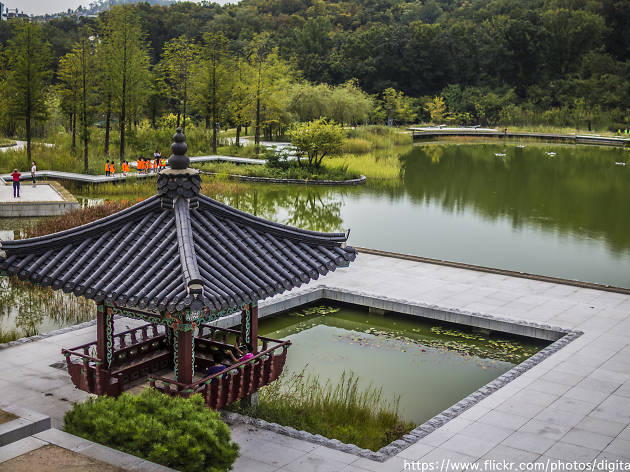 Sports and fitness, Exercise classes
Dream Forest is equipped with an art center, a scenic overlook, and a play fountain, all of which make for a successful family picnic. The traditional hanok-style architecture, such as the Aewol Pagoda, sit against the background of greenery to create a unique environment.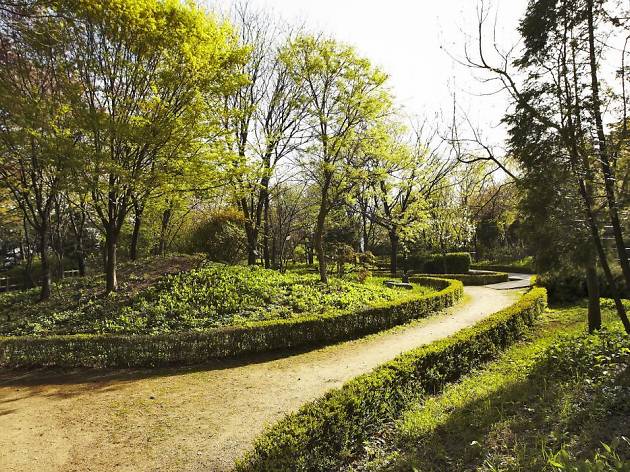 Attractions, Parks and gardens
This mountaintop escape from the crowds and concrete is just a bus ride away. The bus will wind up the Namsan Beltway before stopping in front of the Hyatt and from there, several quaint picnic spots are hidden in the green. While you could simply sit at a bench by the entrance, a little trek up the mountain promises seclusion and solace. When you hit the north ring road, where the tour buses are, climb a bit further until you see the sign for the Namsan pine tree forest trail and take the path to your left. Settle in a spot as far away from the tourists as possible before you digging into your picnic delicacies. You can walk off those extra calories on a stroll around the vehicle-free and pedestrian-friendly Namsan trail. Tip: If you make a reservation on the Seoul city parks website for the "Play in Namsan" program, you'll be able to venture deeper into the pine tree forest.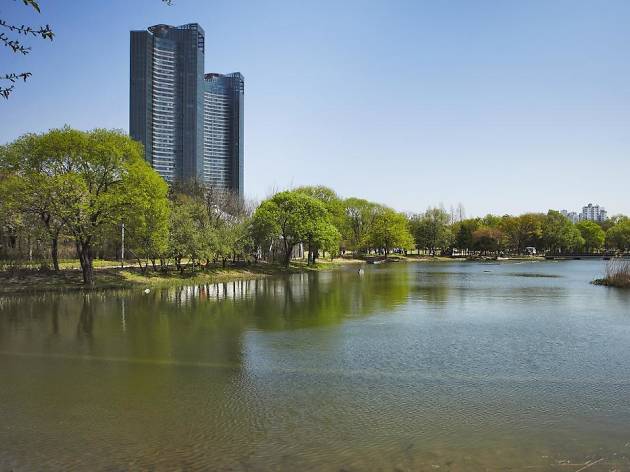 Things to do, Walks and tours
If New York has Central Park, Seoul has Seoul Forest. The forest boasts facilities such as a botanic garden, a library and a gallery, but most of the picnic spots surround the Arts & Culture Park. Here, you'll find the Seoul Forest square, a statue park and a garden for the families. Seoul Forest Square is large and tends to be crowded—honestly, it's not the best during the day in summer. You will find many dog-walkers here for the sun, though (note that pets should be leashed at all times). Skip the statue park and move over in the direction of the skate park to the crossroad sunder the trees—here you'll find a lesspopulated gem with views of the Seoul Forest Square. Tables and chairs surround the lake which bisects the park, a perfect setting fora picnic. The wooden benches, placed along the forest trail, are famous for using redwood, and the river is also a good place for summer picnics, as the dense cover of trees provides plenty of shade. Given how big Seoul Forest is, buying food there or ordering delivery isn't convenient, so it's best to bring your own.
More to explore