YOLO: Doing it solo
Doin' your own thang? Here's how to do it better.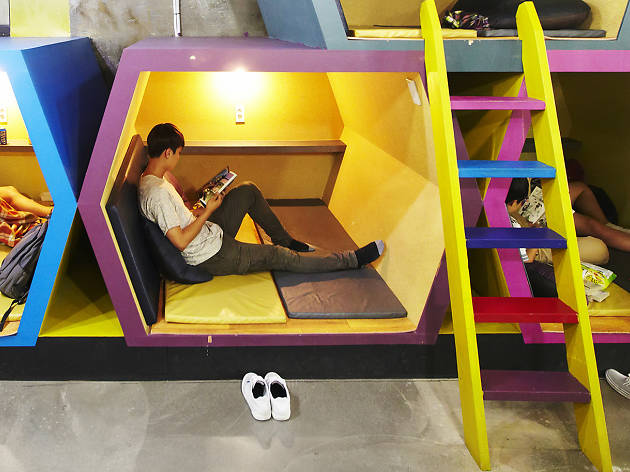 Summer is the time for singles to own it. No having to hold hands when it's sticky out. No having to check in with anyone. Do what you want whenever you want. One of Seoul's long standing havens for solos is the manhwa-bang (comic book room). We recommend Comic Café Hue, a library fully packed with everything from the comic classic Slam Dunk, to popular webtoons like Misaeng and Ikki, and the Marvel series (what great news to those lonely ones with passion for cartoons!). Advance warning about the lack of English reading, but hey, maybe it'd be a good way to study Korean? Think about yourself, reflect on life and all that existentialist goodness. Go before 2pm or after 8pm if you want to guarantee yourself a spot as Hue seems like the it place. FYI, the oh-so-comfy body pillows are around for your cuddling needs (and don't complain when you don't call). There is absolutely no shame in getting a little snooze here, as you only need to pay 13,000 won for a night with the pillow bae (11pm–7am).
Want to be lost in your own thoughts? Lego café Get&Show is the ultimate destination for the true Lego lovers (27, Dongmak-ro 3-gil, Mapo-gu, 070-4763-9148) who want to focus on their own creations for a while. Head over to Gangnam if you get hungry. Omae in Gangnam has individual bar seats with a single-serve table grill for your fun fledged solitary gourmet eats.