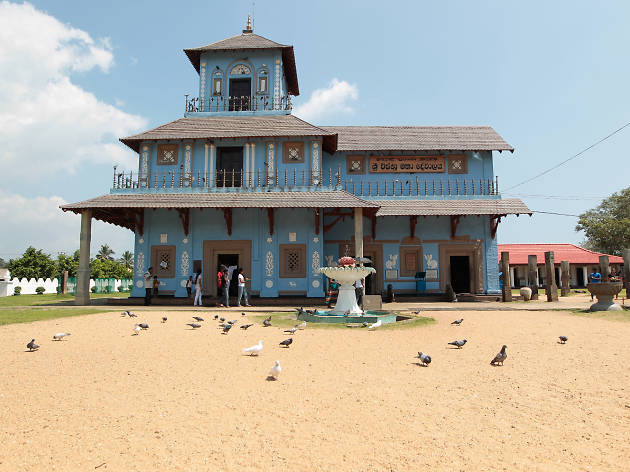 1/2
© BT Images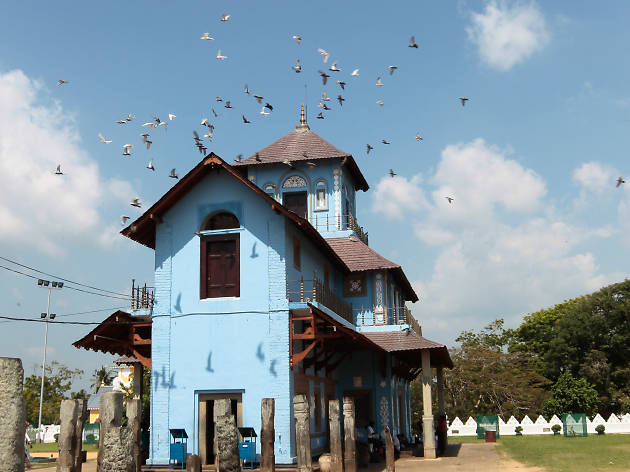 2/2
© BT Images
A white and modern archway and a gravel path that leads to a newly built temple ushers one to the premise of Devundara Devalaya. The origins of the Devalaya, described in the poem 'Panditha Perakumba Siritha', narrates a fascinating tale.
According to legend, King Dappula I (661–664 AD) of Anuradhapura, had once dreamt of an unusual dream, in which he was told of the arrival of Upulvan Deviyo in the form of a kihiri log (a type of wood) at Devundara. Believing that the dream meant something, the very next day the King and his entourage went down to the shore of Devi Nuwara and lo and behold there was a kihiri log. The log was at once taken in to the custody of the King and was carved in relief of the deity. It was then ceremonially enshrined within the Devundara Devalaya.
History tells of a great and grand temple complex that once stood in the premise of the current devalaya, which covered an extensive area. The temple had impressive architecture where the roofs were adorned in gilded brass, copper and gold, which could be seen far into the ocean. However, during the 16th century the town and the temple complex was completely destroyed. And much later, King Rajasinghe II built a Vishnu Devalaya, that only reflected a shadow of the temple'e former glory.
The Devundara Devalaya that stands today is blue in colour to represent God Vishnu. Many devotees from around the Island and world come to the Devalaya daily and ruins of an ancient temple that would have occupied the space, still remains.
Venue name:
Devundara Devalaya
Contact:
Address:

Dewinuwara
81160