Explore Sri Lanka
Planning a trip to Sri Lanka? Discover the best things to see and do, places to stay and more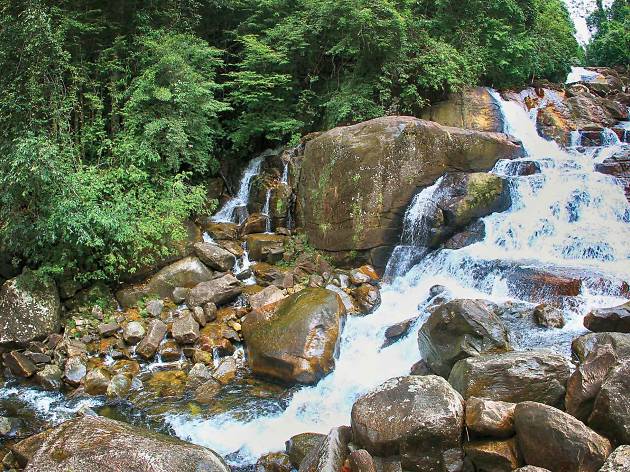 The fascinating biodiversity of Sinharaja
It is an incredibly enigmatic territory, an enchanting and complete escape for the adventurous. The main attraction of this virgin forest is the incredible biodiversity that inhabits its wet dark terrain. Though only three elephants and 15 leopards reside in this forest, you will find a wealth of smaller yet interesting, rare jewel-like wildlife not to be found anywhere else in the world. Within the dark womb of Sinharaja you will find the intriguing phenomenon of the birds moving in mixed feeding flocks. Here many different avian species together forage for insects. According to naturalists it is in Sinharaja that you find the most varied of these flocks and a magnificent bird diversity. Out of the 384 birds recorded in the Island, 282 (73 per cent) reside within these forests. From the 26 birds endemic to the Island, the 20 rainforest species live here. This includes the shy, elusive and distinctly patterned red faced malkoha, green billed coucal and the Sri Lanka blue magpie. In addition to birds, many other species endemic to Sri Lanka can be seen in Sinharaja. Camping out would mean an encounter with snails, spiders, agamides, frogs and toads as well as snakes that call the lush wet undergrowth home. With luck you may see the native red slender loris with magnified eyes and smaller wild cats. The flora of Sinharaja is just as rich and vivid. The dominant trees are huge, growing as tall as 50m. Out of the 211 woody trees and lianas so far identified within the reser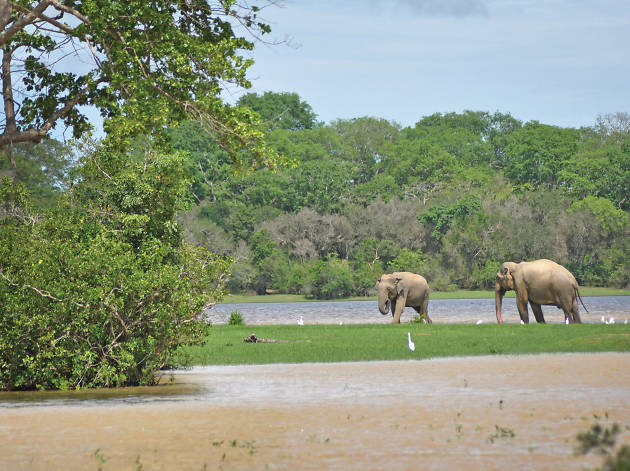 The untouched wilderness of Lahugala
The Pottuvil road runs through the park and along its outskirts. This means wildlife can be seen in abundance as you travel along the road; be sure to keep an eye out. Elephants are seen all hours of the day, roaming about the forest cover insearchoffood.Lonebullelephants are frequent visitors who hang around near the road. You might even see them taking a bath in the tank as you cruise on. There have also been rare sightings of loitering herds. If you are lucky you might catch sight of axis deer crossing the road. Troops of monkeys usually frolic near the tarmac while peacocks too are a common sight. Yet the fortunate get the rare chance of seeing a peacock fan out its feathers and dance. Lahugala is also home to a variety of endemic and rare species such as the Sri Lanka spurfowl, sloth bear, black-naped hare, slender loris and rare broad-billed roller. As you go on a safari through the park, catch a peek of Sri Lankan leopards and their cubs hiding amidst rocks. The three tanks, Lahugala, Kitulana and Senagamuwa, are watering holes for the wild out here. At dawn and sunset, the atmosphere around the water bodies are serene and picturesque. The ancient Magul Maha Viharaya, believed to be the venue of the wedding between King Kavantissa of Ruhuna and Princess Viharamaha Devi, is on the outskirts of the park. The largest stupa of the Eastern Province, the Neelagiri stupa is found in Lahugala reserve. This protected historical site is being excavated and restored, as archae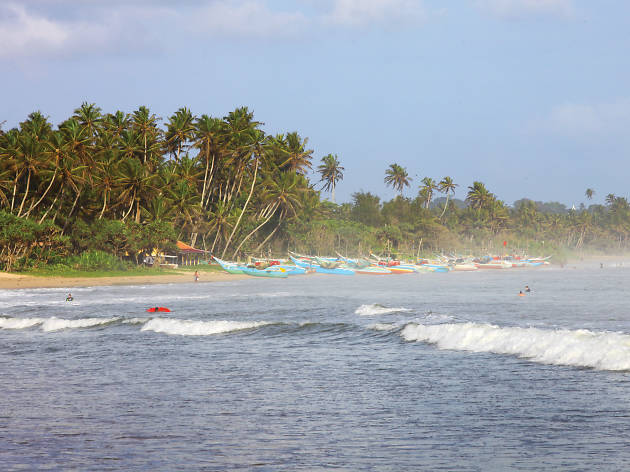 Mesmerising Mirissa
It is a shore that is calm and serene. Yet the clean sandy beach and clear blue water of the ocean offer a treasure trove of exciting moments too. The beauty of Mirissa is awe-inspiring. As the lighthouse sparkles as a sentry from far, fishing boats rhythmically move in the unstill waters of the ocean. Enjoy the enduring waves and wind sweeping from the sea, as you lounge on the shore savouring the invigorating juice of the king coconut. The thrilling rush of adrenaline as you ride the waters on a surfboard makes for a memorable stay in Mirissa. Snorkelling and scuba diving adventures will allow you to experience a wonderful encounter with hordes of tropical fish and beautiful coral reefs. The waterborne safari here is one of the most sought-after expeditions across the ocean to watch the wonders of nature in action. Dolphins, natural performers, put on a fine show of synchronised swimming beside tourist boats. Blue whales rise from the depths of the ocean into the sky and back to the watery abode with a big splash, a vision of wonderment. The Mirissa beach is lined with plenty of hotels and resorts that serve signature Sri Lankan cuisine and desirable choices of food from around the world. The shore is filled with romance under the pink hues of evening. With music in the air, dazzling colourful lights, sizzling dishes and the merry clink of frothing glasses these restaurants make the beach a hotspot at night. In addition to relaxing at the beach, there's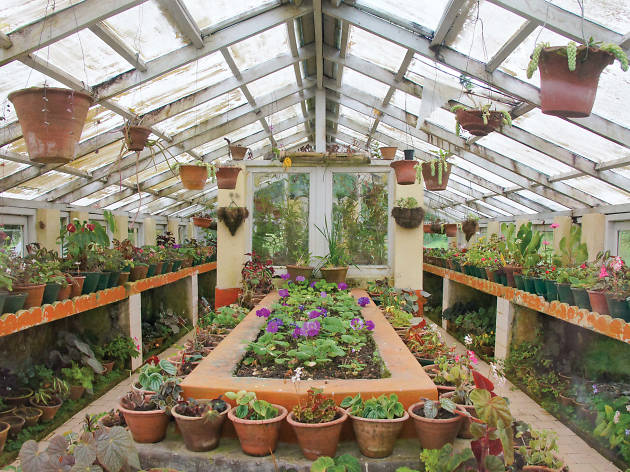 Hakgala Botanical Garden
A treat for all the nature lovers! The Botanical Gardens at Hakgala was established in 1861 and is situated at an elevation of 1745m above sea level. The impressive display of flora spreads out over a span of 28 hectares and consists of various sub-gardens that are sure to intrigue: Upper Flower Garden, Fernery, Rock Garden, Arboretum, Rose Garden and Glass House among others.  Visit the Hakgala Botanical Gardens and make a day of it!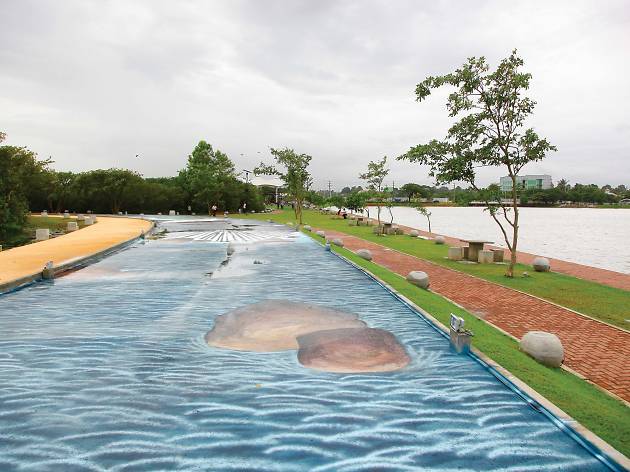 Diyatha Uyana in Diyawanna Oya
Encompassing the Diyawanna Oya this track is like a bridge between the tranquility of the river and the tumult of the parallel parliament road. The track extends for 1.8 km around the lake, making it one of the longest tracks and is ideal for an adrenaline-pumped long jog in the morning. Idlers can sit on the stone benches alongside, or even take a boat ride while catching the picturesque sun kissed waters in the mornings and evenings.
National Parks and wildlife in Sri Lanka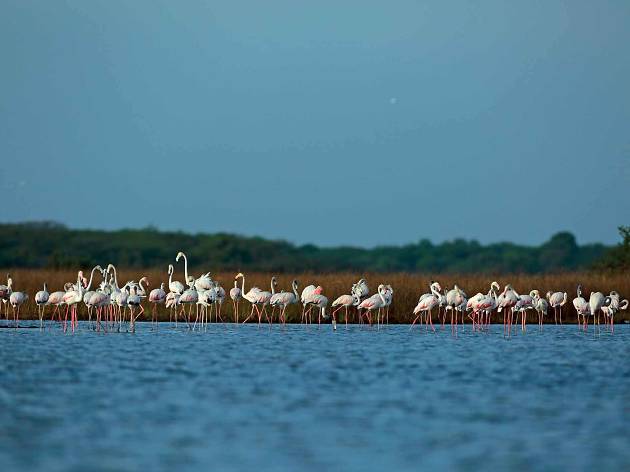 Chundikulam bird sanctuary
The peninsula has a natural heart that throbs wildly, and you can discover it at its pristine best at Chundikulam. The name may ring a bell only for a few people. But Chundikulam National Park became a bird sanctuary as far as 1938. It is the best place to capture birds in their most unguarded, spontaneous, intimate or dramatic moments. Throw in some rare and elusive mammals like the fishing cat, the sloth bear and the jungle cat, and you will agree it is a naturalist's paradise. Chundikulam sits in the middle of the strip of land that joins the Jaffna peninsula to the rest of the island. At its east is the Indian Ocean and at its west the Jaffna lagoon. In this arid, wild land, many kinds of habitats have evolved: beaches with sand-dunes, salt marshes, wetlands, thorny scrublands, dry forests, tanks, mangroves and of course the lagoon. This means that a great number of birds, favouring a great number of terrains, can flock and thrive within the area.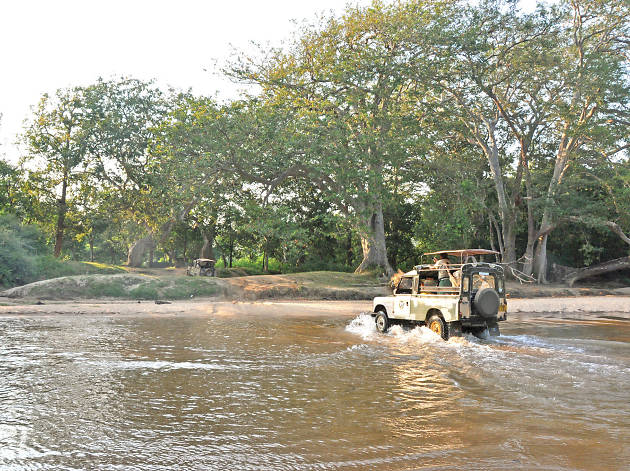 A safari to Yala
YALA is Sri Lanka's most emblematic national park, set in the ancient Ruhunu kingdom in the Southern Province. Remnants of past civilizations, covered with the jungle tide, form the stamping grounds of wild animals of a great variety. Established as a national park in 1938, Yala comprises five blocks sprawling over 979 square kilometres. The attraction of the park lies in the arid, wild, open land which is punctuated by grasslands, shrubs, tanks, lagoons, water holes and sand dunes. Water gathers in the forms of streams, tanks, waterholes, rock pools, and lagoons. Each terrain, different in character, provides glimpses into wildlife in their most intimate, beautiful and dramatic moments. The most charismatic and sought after animals in Yala are the leopard, the elephant and the sloth bear. But there are 41 other mammal species, among them the jackal, the sambhur, the spotted deer, the loris, the crocodile, wild cats, wild boar and buffalo. Of birds there are 215 varieties, seven of them endemic to Sri Lanka: Sri Lanka grey hornbill, Sri Lanka jungle fowl, Sri Lanka wood pigeon, crimson-fronted barbet, black-capped bulbul, blue- tailed bee-eater and brown-capped babbler. During the migrating season, birds flock in plenty and jostle for space in waterways, a display of rare, beautiful and unusual plumage. Raptors like the crested serpent eagle can be seen wheeling in high skies, perpetually looking for prey. There is also a teeming reptile population, the most charism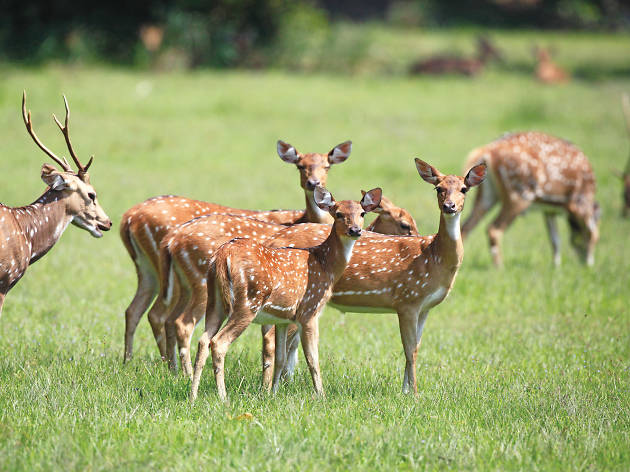 Kumana National Park
Once known as Yala East National park, this naturally evergreen area situated in the district of Ampara was made into an independent wild life reserve fourteen years ago after being closed for an extensive period. Since then it has come to be considered one of the most important nesting and breeding grounds in the country with an awe inspiring 255 bird species having either been photographed or recorded there including a variety of rare species like the Black-necked stork and the Eurasian spoonbill. In addition to this Kumana National Park is also home to a large variety animals such as elephants, An elephant family On alert, a herd of deer, leopards, deer and mugger crocodiles. All wildlife at Kumana National Park as well as the extensive flora that grows there are supplied water by the Kumubukkan Oya that borders the western region of the park as well as 200 hectares mangrove swamp called Kumana Villu. The latter provides an excellent feeding and resting habitat to the various water birds that migrate to this place from April to July. The park also holds over 20 lagoons and man made tanks often used by the animals as watering holes. While not as well known as its neighbour Yala National Park, Kumana nevertheless provides its visitors with an authentic wildlife experience devoid of any artificiality. It is also a preferable spot for those who do not want to deal with large crowds. Kumana is the best place to observe animals in their natural habitat.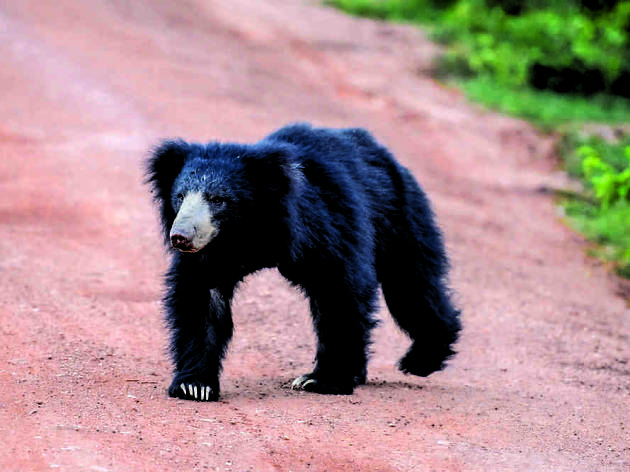 Spot the sloth bear
The recluse of the jungle, the nocturnal sloth bear is scruffy in appearance. With much ado, grunting and snorting it goes about its daily chores of breaking down branches of fruit and searching for termites and beetles. The sloth bear can only be enticed to come out of hiding during the Palu berry season.  Springing forth in abundance, Palu season starts in May and goes on till end July, coinciding with the sloth bear watching season as this bear has a large appetite for the small fruits. Palu is a yellow fruit with a thick pulp that has an extremely sweet flavour the bears simply cannot resist. They will climb the tall trees in search of these berries and gobble as many. Dizzy from over-indulging, especially young greedy bears can be found slouched below these trees.  Yala is one of the best places to watch sloth bears in action as they are usually  seen picking fallen berries. Sri Lanka's national parks have long attracted hordes of tourists for leopard and elephant sightings. The sloth bear is yet to receive such fame as it is difficult to spot these furry bears, a sighting during the day is rare unless during the Palu season. Unlike the leopard that has acute senses that help it to track a human from a distance, the sloth bear relies mostly on its eyesight and realises human presence, only when it is very close. The animal panics if it does not see a clear route of escape, and attacks as a defence mechanism. It has been listed as an endangered species by the Internati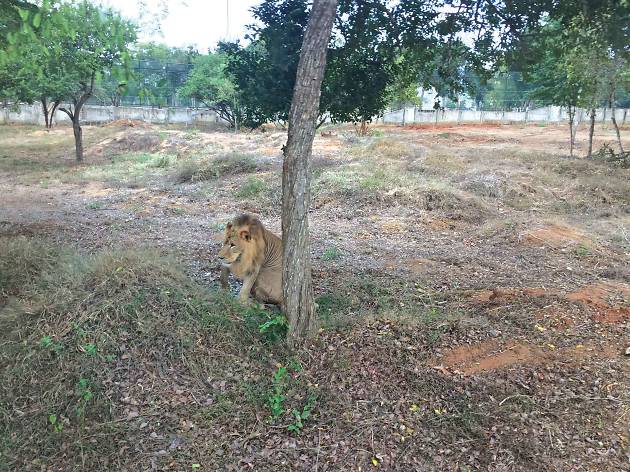 Wild world in a park
Set in the deep south of the country, in Ridiyagama Hambantota is Sri Lanka's first man-made safari park, where animals from around the world roam freely while visitors travel around the landscape in guided tours. The Hambantota Ridiyagama Safari Park is 500 acres in extent and divided into several sections for different animals. The first segment of the park now opened to the public, has a 16-acre service station, a 35-acre lion enclosure, a 54-acre Sri Lankan elephant enclosure and 80 acres for herbivorous animal species of the world. Around 22 species of animals including African lions, zebras, giraffes, Bactrian camels, Arabian orix, lechwe, Indian blue bulls, African cape buffaloes and large birds such as ostriches roam freely in the park. Watching the king of the jungle cautiously treading the new found habitation while zebras and ostriches seemed to be quite at home. Reminiscent of the African savannah, the ever-vigilant lion roams while the zebra watches its back for the king of carnivores to pounce at any moment. The Hambantota Ridiyagama Safari Park has been carefully arranged to allow maximum view for visitors without the exhilarating game of the hunter and the hunted. It will be a leisurely trip of observing the animals behaving uninhibited in a natural surrounding created in the new park. Four of the park's six zones have been reserved for carnivorous animals while the remaining two zones host the herbivores. Two zones of the carnivore section will be exclusive
See more
Sri Lanka visitor information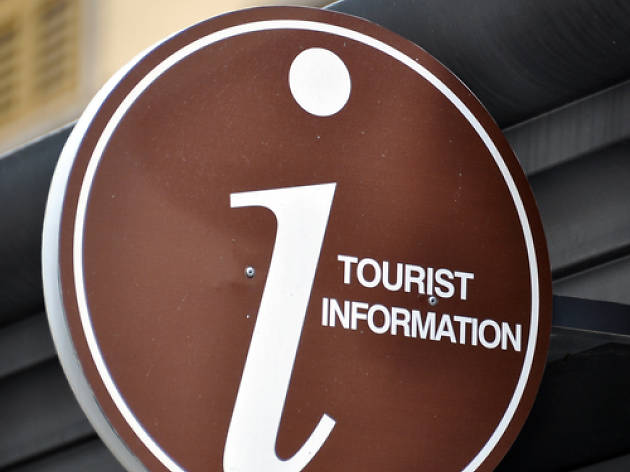 General information about Sri Lanka
Planning on visiting Sri Lanka? It would seem wise to be aware of a few, general facts about Sri Lanka in order to avoid any surprises and be more familiar with the new and exotic environment that you will find yourself in. Read through to find out a little about the beautiful island nation.Currency: Rupee. Coins: Rs1, Rs2, Rs5, Rs10. Notes: Rs20, Rs50, Rs100, Rs500, Rs1,000, Rs2,000, Rs5,000. Electricity: 230 volts AC Time: GMT plus 5 hours 30 minutes International Dialing Code: + 94 Official name: Democratic Socialist Republic of Sri Lanka Area: 65,525 sqkm Location: Sri Lanka lies in the Indian Ocean, southwest of the Bay of Bengal. Ethnic groups: Sinhalese 74.5%, Sri Lankan Tamils 11.9%, Indian Tamils 4.6%, Moors 7.2%, other 1.8% Time zone: GMT +5 1/2. Daylight saving time is not observed Climate: No marked seasons—two monsoons; Northeast monsoon occurs from December to March and Southwest monsoon occurs from June to October. A tropical climate is observed throughout most of the island, whereas the hill country is cooler Languages: Sinhala, Tamil and English (English is widely spoken throughout Sri Lanka) Capital: Sri Jayawardenapura Kotte Commercial capital: Colombo Administrative divisions: Nine Provinces; Central, North Central, North, North Western, Sabaragamuwa, Southern, Uva, Western and Eastern Province Religions: Buddhism, Hinduism, Christianity and Islam Independence day: February 4 Holidays: Saturdays and Sundays are generally non working days. Shops and restaurants are open on weekends. Poya is a religious holiday in the Buddhist calendar and is a monthly public, bank and mercantile holiday for all. Most places (all liquor outlets including hotel bars)are closed on Poya Days Major exports: Tea, textiles, gems, rubber, and coconut products Highest peak: Pidurutalagala (Mt Pedro) at 2,524m National bird: Jungle Fowl (Gallus) National tree: Ironwood - Na tree (Mesua nagassarium) National flower: Blue water lily (Nymphaea stellata) Voltage requirements: 230/240 volts AC, 50Hz (Round three-pin plugs are common, with bayonet lamp fittings) Keep in Mind; Credit cards: Accepted in main cities ATM: Common in larger towns Tipping: A service charge of 10% is included in restaurant and hotel bills. A tip above that is appreciated, but it is not compulsory and when tipping drivers use your discretion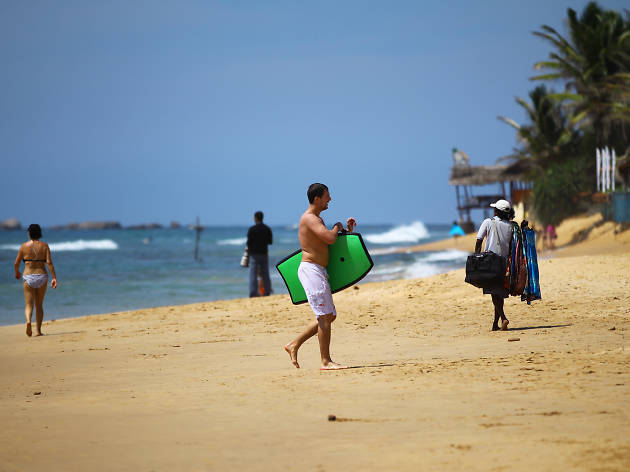 Visiting Sri Lanka: tourist etiquette
Sri Lankans are known for their hospitality towards visitors. However, to make your holiday more enjoyable, here are a few things to remember. Religious placesWhen visiting religious places remove hats and shoes. Dress with decorum. Shoulders should be covered and long pants or skirts should be worn rather than shorts. Religious statuesReligious statues at temples or any other place of worship are greatly revered. For this reason, make sure that you do not climb, sit or pose with the statues. Drive safeDrive within the speed limits: in the cities it's 50kmh, out of the cities it's 70kmph and on the Expressways it's 80 kmh to 100 kmh. Mobile phone usage while driving is banned. Don't drink and drive. SmokingSmoking is prohibited in public places. However most hotels, bars and eateries have designated smoking areas. WildlifeBe cautious when you are up close with wildlife. Don't approach them and don't feed them. When you see wildlife while driving try not to disturb them. Speak to your guide or locals for advice. SwimmingBefore swimming in the sea and rivers check if the area is not a danger zone or if it's too deep. Beware of crocodiles along the rivers; check with guides and locals before you dip in. ExploringBefore exploring speak to locals about the area and check with information centres. It is better to have a local accompany you. Historical sites and National Parks These are protected sites therefore treat them with respect and do not litter. Avoid touching artefacts. Don't disturb the wildlife. Rest stopsNeed to make a pit stop on the road from Colombo to other hotspots? Here are some tried and tested spots along popular routes, which will surely satisy your taste buds or relax you with its welcoming ambience. Boost your energy before getting on the road! Heading to the Eastern and Southern coasts through Pelmadulla, Ratnapura – Silver Ray Restaurant, Dippitigala Elpitiya, Waddagala Southwards bound through Hambantota – Hela Bojun Hala, Ambalantota Cruising South via the Awissawella Highway (A4) - Fresh Way Bakers, Main Street, Puwakpitiya, Avissawella Travelling along the Colombo – Kandy Road – Ambepussa Rest House, Main Street, Warakapola Hela Bojun Hala, Peradeniya Heading further central – Hela Bojun Hala, Kundasale On route to Anuradhapura, Polonnaruwa along the Trincomalee Highway – Hela Bojun Hala, Pelwehera.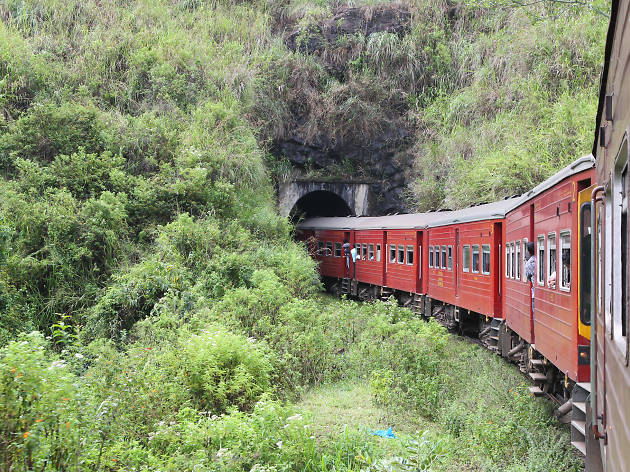 Transportation
Getting around in Sri Lanka shouldn't be too hard for anyone, regardless of age and gender. Sri Lanka has domestic flights to various parts of the island as well as international flights going and coming from all over the world. You can also make your way through the busy streets and rural terrains via buses, trains, cabs and tuk-tuks.Taxi: Taxis and chauffeur driven minivans can be hired directly or through hotels. Taxis can also be hailed directly or through hotels. Taxis can also be hailed directly from the roads. Auto-rickshaws (called tuk tuks) charge (before 9pm) Rs50 for the first kilometre and Rs40 for additional kilometres. Negotiate before boarding if there is no working metre. Aviation: IWS Aviation operates helicopters taking you around the island. IWS Centre, 451, Kandy Road, Kelaniya; 011 594 9999 Tip: For surfers and beach lovers heading to the East and South coasts as well as those travelling to the central hills, the Mattala International Airport is quite convenient. Bus: Air conditioned long distance luxury buses and city point-to-point non-AC buses operate throughout. Central Bus Stand, Pettah, Bodhiraja Mawatha and Olcott Mawatha, Colombo 11; 011 232 8081, 011 232 9606 Rail: Trains with 1st, 2nd and Economy Class carriages serve 164 stations and 155 substations. Private luxury carriages operating on some lines have seats bookable in advance online. Fort Railway Station; 011 243 4215; www.railway.gov.lk. Vehicles for rent: Luxury to comfortable budget cars, vans, SUVs and buses are available for hire on self-drive and with-driver basis with guaranteed safety. Ameri Rent-A-Car; School Lane, Colombo 3; 077 731 2848 Mal-Key Rent-A-Car; 58, Pamankada Road, Colombo 6; 011 236 5365