Your ultimate guide to Sri Lanka
Restaurants and bars, museums and galleries, shopping, hotels, travel and more…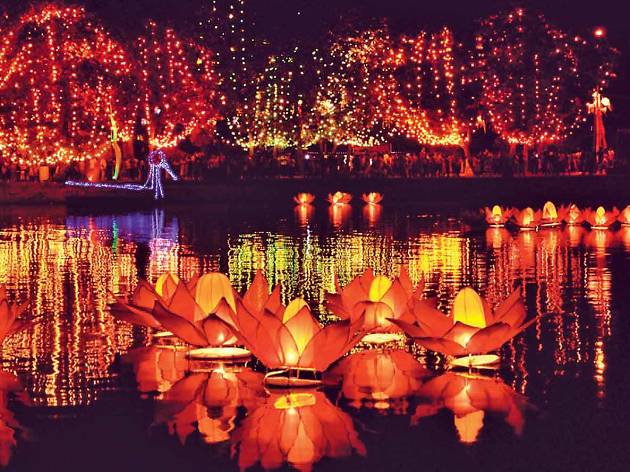 Vesak in Sri Lanka
The holy day starts with Buddhist families in immaculate white wending their way to temples where they will attend and obtain sil, which means staying in the temple till noon or night, abstaining from any vices or indulgences that whole day. The biggest Vesak festival in Sri Lanka is the Buddha Rashmi 2017, Vesak Kalapaya organised by the Gangaramaya Temple in Colombo 2, the brainchild of the Venerable Galaboda Gnanissra thero. The centre of attention will be the Beira Lake. There will be pandals and competitions where hundreds of creative lanterns will be showcased, and bhakti geetha and cultural shows. President Maithripala Sirisena together with Prime Minister Ranil Wickremesinghe, will declare open the Buddha Rashmi 2017, which will go on for five days from May 10 to 14. This year, Sri Lanka has the great honour of being the focus point of the UN Buddhist celebrations, and a great number of foreign dignitaries from as many as 100 countries, also the Premier of India, Narendra Modi, are to attend. From May 12 to 14, the UN Vesak Celebrations will see 400 delegates partaking in a Buddhist symposium and a cultural show. It is also a unique opportunity for Sri Lanka to showcase her unique cultural significances. It is believed that Vesak is the day when all good instincts come out; and the most exemplified is generosity, which is apparent in the number of dansal or free food stalls that mark the roads every few metres. They can provide anything from a parcel of fried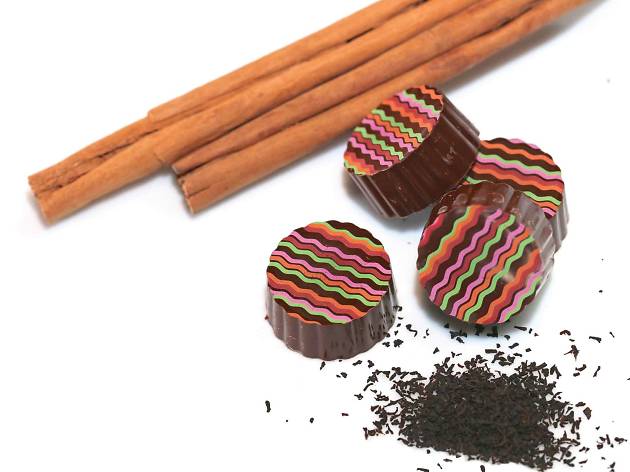 Delicacies flavoured with Tea
Today, tea' is not content to sit in a charming fuming porcelain pot. It has waltzed into the world of gourmet food. The world's cuisine has opened up to the endless possibilities of cooking with tea. The prospect of Camellia sinensis as a flavour enhancer is obvious enough due to its complex characters. Your confectionery, sweets and biscuits, can be invigorated with fresh tea as tea may infuse a zesty edge to an array of cakes, cheesecakes, muffins and even soft buns. Chocolates too can be positively inspired with a filling of syrup or a ganache made of a reduction of tea. Scintillating jars of tea based jam could bring light and joy to the breakfast table. Imagine infusing tea into pure alcohol? Tea leaves left after being brewed can be dried in an oven, mixed to a vat of spirit such as vodka, and then left to ferment for around a month. This concentrate, when filtered and frozen, can even complement a dinner with its own unique tangs. The seven main regional Ceylon Teas, each with a strength and taste inhaled from the very character of the area, must be carefully paired with different types of dishes. Low grown teas from Sabaragamuwa and Ruhuna are robust, strong and malty, thus they should be used for marinades and rich sauces for dishes made up of meat, poultry and red fish like tuna. With fish like seer or mullet, the texture is lighter and the white meat very soft, so the sauces and marinades should be of delicate teas such as Nuwara Eliya or Dimbulla varieties. M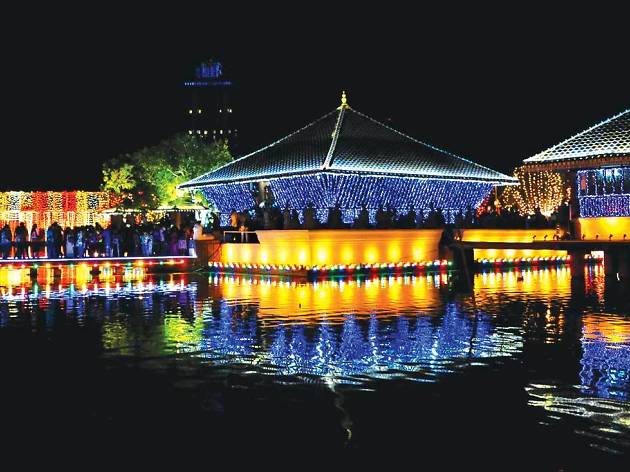 High Five: May
Sri Lanka twinkles in many colours in commemoration of Vesak this month and Colombo comes alive for the Buddha Rashmi Pooja. Attention all surfers, it's that time of the year when the waves of the East Coast rise up to greet you. The Island also offers a fruity adventure for your tastebuds and other delightful flavours. Hike to the hills, wander along the coast, ride the waves, safari in the wild or enjoy a fun night in the town; many delightful experiences await you in Sri Lanka.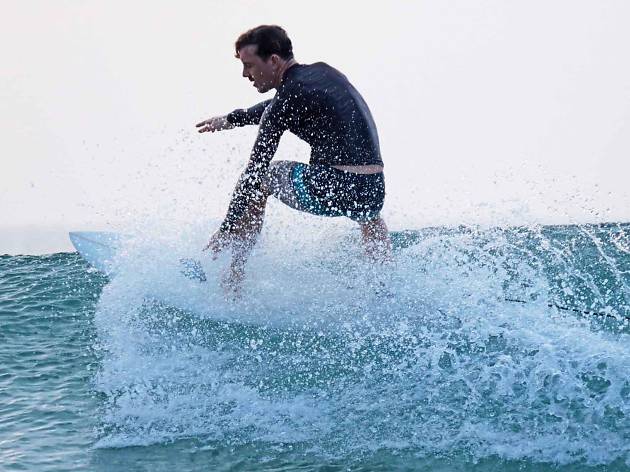 Surf's up, so surf up on Eastwards
Arugambay, the east's spirited heartbeat South of the province, it is indeed, every surfer's paradise. With waves that tease the pros to ones that cradle the beginners, there are many surfing points including Arugambay (Main and Baby point), and Whisky Point, Pottuvil, Peanut Farm, Lighthouse Point, Okanda Point and Secret Point. Experience the simple life here, with wholesome food and the homey hospitality in cosy cafes and restaurants. At night the beach vibe is electrifying with parties and street food flavours that tantalise the taste buds. Explore the wild at the Lahugala National Park where even as you are on the main road, you can spot elephants. Wrapped in the epic of Princess Viharamahadevi, Pottuvil has many religious and historical sites; this includes the Magul Maha Viharaya and Muhudu Maha Viharaya and also other religious sites such as the Neelagiri stupa, the Okanda Temple and the Sangamankandi Jungle-Ganesh kovil. In Pottuvil, the days start early and the nights are long... Trincomalee, the cultural soul of the East It is home to the Island's most beautiful beach Nilaveli with its sapphire waters and silver sands. Bask in the privacy of the scenic Marble beach with crystal clear waters or enjoy the shore of Uppuveli. The waters are ideal for diving and scuba diving, be mesmerised by the colourful world under the sea. Witness the magnificence of blue whales, sperm whales and dolphins in these deep blue Eastern waters. The waters off Pigeon Island a
Explore art and culture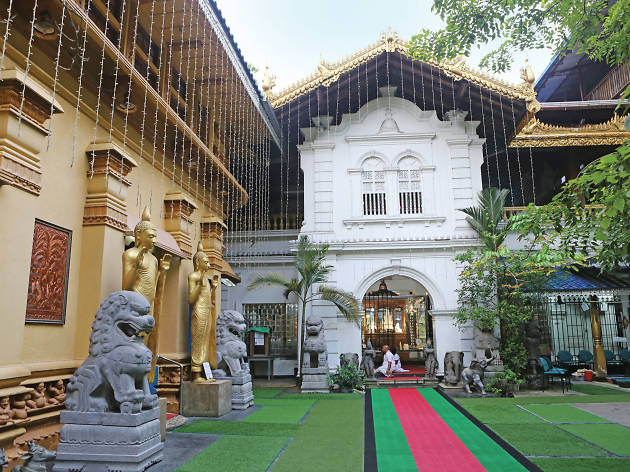 Gangaramaya Temple
Established in the 19th century, the Gangaramaya Temple has become a landmark and a place of vibrancy in its relatively short history. The temple was administered by illustrious monks like the Venerable Hikkaduwe Sri Sumangala, founder of the Vidyodaya University for monks and Venerable Devundera Sri Jinarathana. What was once a simple structure on swampy land has evolved to lay claim to a fusion of architecture and decor from Buddhist countries in the region. It has a library, a museum and an extraordinary collection of ornamented and gilded gifts presented by devotees to the temple on display. The Temple's main event takes place in February during the full-moon day of Navam Poya. The annual procession is a show of culture and tradition displayed in colour and pageantry with bejewelled elephants and dancers parading the streets of Colombo.