Bars & Pubs
The best places to drink in Sri Lanka, as recommended by our local experts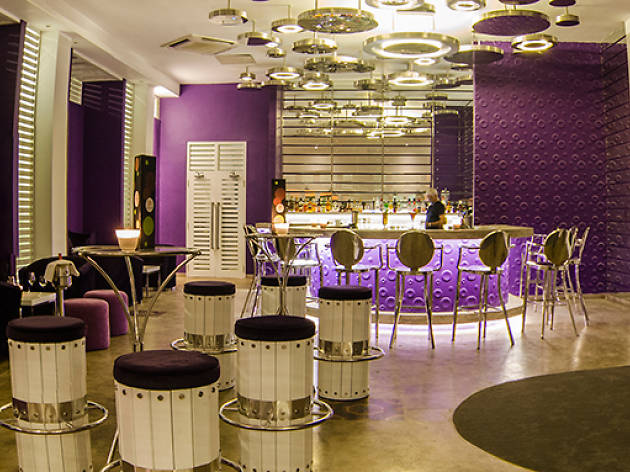 Curve Bar
The Curve Bar is a trendy lounge and bar at the Park Street Mews complex, adjacent to the restaurant, offering authentic Tapas, an extensive bar menu and of course live music.  The interior set in deep purple and silver radiates a chilled and relaxed ambience to enjoy the authentic Tapas range along with lunch specials and a refreshing beverage menu and ice cream specials. A special menu with authentic Tapas of crab croquettes, salt and pepper squid with Aioli, Jamón bruschetta, patatas bravas and Tortilla is among the many exciting dishes featured. The Sandwiches, ideal for a quick lunch or a light dinner offer a choice of Panini, wraps and more. Only home-made ice creams with flavours such Burnt Caramel, Chai tea and many more are served at the Curve Bar. The Sorbets offer Spiced Apple and Strawberry flavours.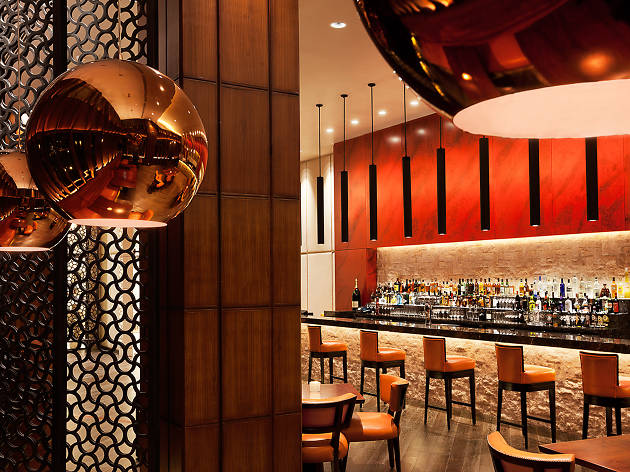 Yumi
Yumi is a modern exposition of a sushi bar at Taj Samudra Hotel. As you step inside, the change in environment is overwhelming, with the sudden appearance of sleek polished tables and plush orange chairs around the opulent hallways and high ceiling, giving out the vibe of a very happening and upbeat city. Yumi is host to a flair bartender and DJ music in the evenings. The menu varies from hot and cold appetisers, to miso soup, sashimi, nigiri, temaki, teppanyaki, gohan (rice), entrees, desserts and Japanese teas.
In on the Green
This centrally located pub has been decorated in the style of a traditional British pub, with wood pannelling and banquettes. The place has regular open mic nights and music nights, as well as a weekly quiz night. Drinks include local and international beer, wines and spirits. In on the Green is in the historic Galle Face Hotel, and adjacent to Galle Face Green in central Colombo. There are roughly 30 seats in the pub and it also serves a selection of food and bar snacks. Try and make it down for one of their events, when the pub starts to buzz with lively chatter.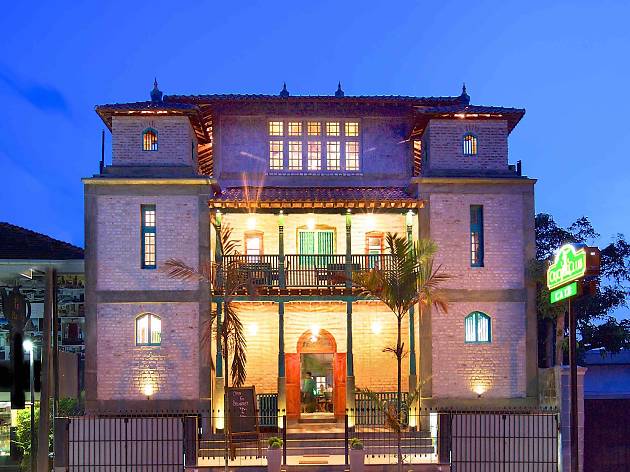 Cricket Club Café
Cricket Club Café at its new location, offers a towering Kandyan and Baraque styled rustic edifice that stands out from the mundane white along suburban Colombo. Commemorating a 20-year journey, restaurateurs Gabrielle and James Whight sought to add a dynamic spin to the Colombo-staple. This stylish café has a courtyard which livens up as the daylight fades away and this is one of the best place to chill out with friends while the interior features greatest moments with cosy ambience. Accessed from the staircase near the coffee counter, there is a secluded dining area with a prized seating section on the balcony. The screens are animated with live scenes of cricket, football, rugby and tennis to cheer on. Head over to the famous Cricket Club Café to dine in an entertaining atmosphere or a quiet ambience amidst the memories of legends.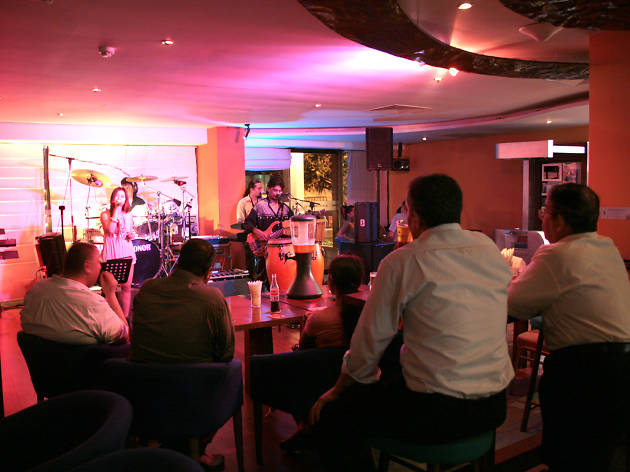 Margarita Blue
The mood in Margarita Blue is anything but blue. It's a jolly ground floor cocktail lounge with great live music (by Mirage from Wednesday to Saturday), especially retro. There's traditional pub games too, such as darts, snooker and pool, and even a giant screen for sports fans to catch up on the latest game, keeping patrons engrossed. If the mood is right and the music cool, dance along to it; it's that kind of place. 
see more
Where to go for cocktails
Rooftop bars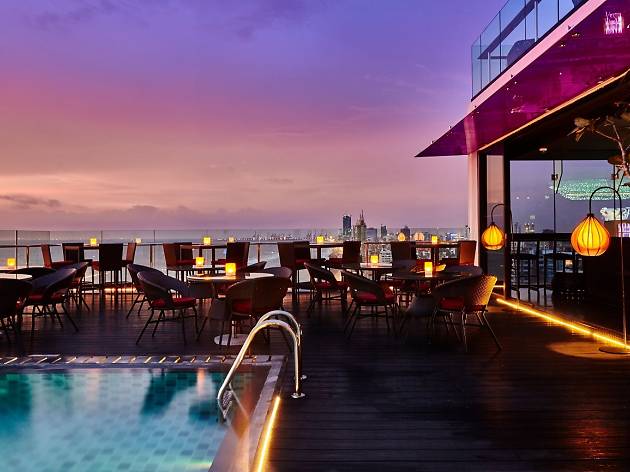 ON14
In the battle of providing the best view for guests, many swear that perhaps ON14 has by far the best views in the city. With a good selection of cocktails and a daring menu, ON14 reflects sophistication. A rooftop pool adds to ON14's glamour and if bad weather sets in you can always take your party inside where taste in decor, drinks and food go hand in hand. One highlight is a chandelier that changes colour (it's not the effect of the cocktails). A little quirky, a visit to ON14 can intrigue.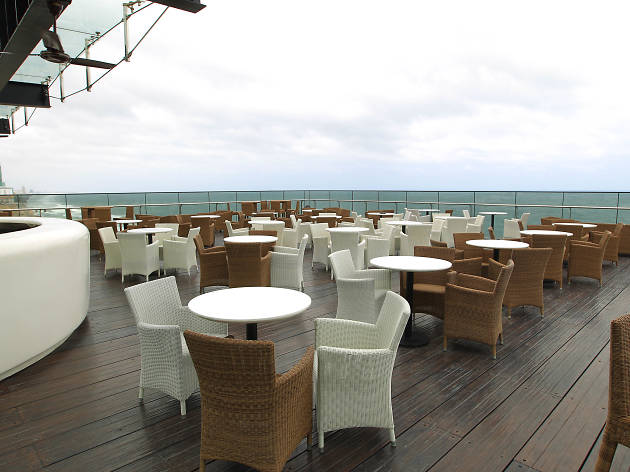 Sky Lounge
Called one of the hippest bars in Colombo, the post-modern design of the Sky Lounge complements nightly entertainment with a menu of exciting and creative selections. Sky Lounge also carries cigars, premium champagne and signature molecular cocktails. The view is sensational attracting patrons to gaze at the Colombo Port, the old parliament and the Galle Face Green. Be there before dusk to witness the stunning sunset when the sky's cloudless. It is a popular venue for stargazers and to view Colombo's burgeoning skyline.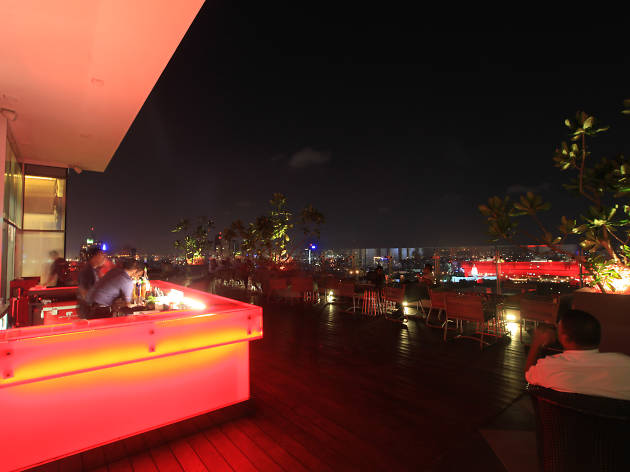 Cloud Red • Colombo
Perched on the 26th floor of the Cinnamon Red Hotel, Cloud Red is the highest rooftop bar in Colombo. Providing an unobstructed 360º view of the city, Red is the pervading theme, of course with some other colours thrown in. There are stunning views of the ocean, harbour or the twinkling lights of the city at night, or you can catch the spectacular sunset if you make it to the bar before 5.45pm. Comfy seating creates a very relaxed ambience spiced with some contemporary jazz, and there is a sheltered enclosure if it happens to rain. The menu has a varied selection of beverages, tapas and some fusion dishes; the service is fast and efficient. Cloud Red's a great place to chill, muse on the view and nibble away on some tasty snacks.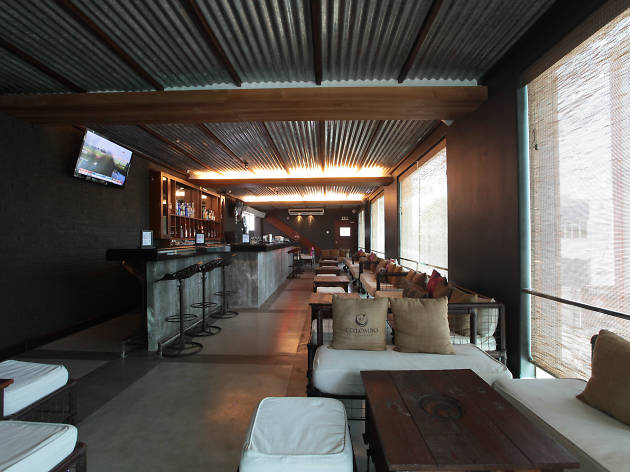 Loft Lounge Bar • Colombo
A charming space with a one-of-a-kind interior and dim lighting to create the right mood for relaxing, The Loft at the Colombo Courtyard is about being trendy but basic, albeit in a wonderful way. Recycled pieces of scrap such as tractor parts for bar stools, crinkled sheet ceilings and cushions made out of sacks make up most of the décor. While it is unconventional, the drinks are traditional made by a bar tender who can also whip up some impressive cocktails.