Restaurants & Cafés
The best places to eat in Sri Lanka
Colombo restaurant guide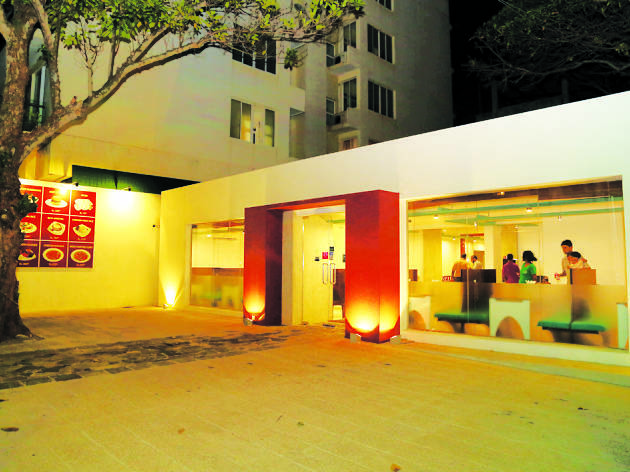 Kandoori
Located on Charlemont Road, Colombo 6, Kandoori is an intimate restaurant that specialises in serving an extensive array of dishes from Indian, Sri Lankan, Chinese as well as Western cuisine. As the guest enters the inviting and peaceful ambience of Kandoori, the friendly staff greets them. The spacious interior is arranged to offer different seating areas to the patrons. Open all seven days, Kandoori is an ideal location for lunch and dinner with friends and family. Kandoori specialises in Indian cuisine, with their main dish being Biryani. However, its varied range of cuisine ensures that the restaurant caters to the preferences of each individual guest. The food and beverages are prepared with focus to offer the highest level of service and quality. Diners can select from a wide range of delectable cuisines that includes dishes from snacks to rice and noodles, to special vegetarian dishes, salads, oven-fresh breads, a range of biryani including special Sawan Biryani and mouthwatering dishes from Indian, Sri Lankan, Chinese, Western and Thai cuisine. Kandoori focuses on providing delicious and well-prepared food and beverages at affordable prices. With a customer-oriented service and a friendly staff, it is an ideal place to dine and enjoy.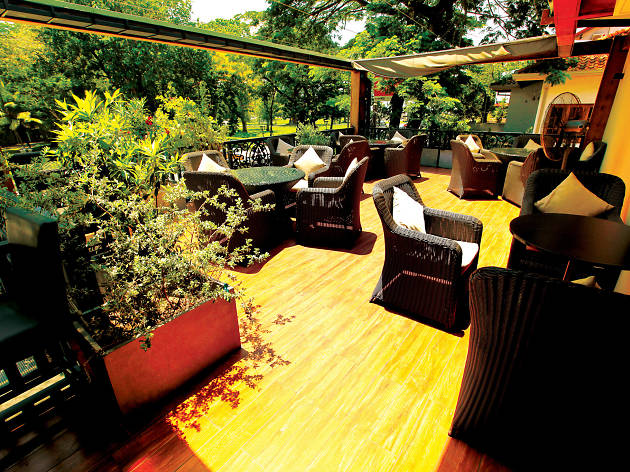 Upali's by Nawaloka
It is all about the steamy and spicy flavours of Sri Lankan cuisine at Upali's by Nawaloka. The comfortable restaurant overlooks the serene green of the Viharamaha Devi Park, an especially enchanting view at night. Their extensive menu features flavours from all parts of the Island, celebrating the diversity of our scrumptious fare. The exotic yet homely flavours of each meal, be it for lunch or dinner, will surely leave you craving for more. It is always best to start your experience with a refreshing thambili (king coconut), especially on a humid afternoon. During lunchtime plates of fluffy rice are laden with mouth-watering Sri Lankan vegetable curries. A sizzling dish of Jaffna-styled Chicken Varuwal or Matara Maalu Ambul Thiyal completes the meal. At night the ambience is laid-back, especially on the top floor, which opens onto the city's green scenery and twinkling street. The Maalu Cutlets from the starters section is perfect to nibble on as you wait on your meals. The dinner menu consists of many delicious meals such as string hoppers, pittu and roti. The seafood kottu – made with rotti or string hoppers has generous amounts of seafood. It is a preparation that is flavoursome and therefore can be enjoyed by anyone, no matter your chilli metre. Another great dish from their seafood section is the Loku Isso dish, marinated jumbo prawns cooked on a BBQ and served with a white sauce and cumin seed bread. It strikes a perfect balance between healthy and delicious. Apa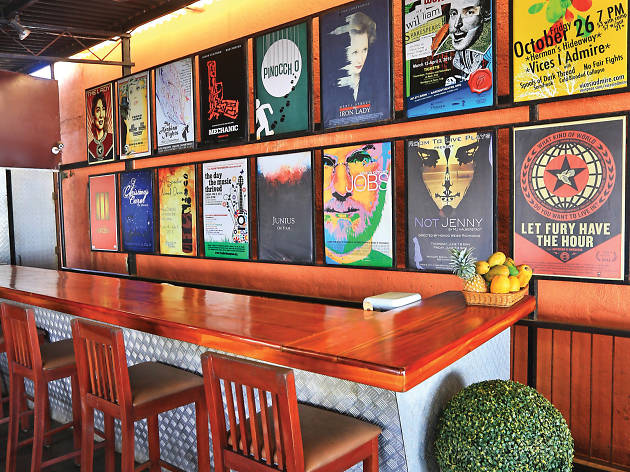 The Fat Crab
The Fat Crab, situated on Marine Drive with beautiful views of the railway and the sea beyond, offers a one-of-a-kind dining experience to the guests. The restaurant faces the ocean and the best time to dine at Fat Crab is in the evening, as the delicious food and the sunset create a fantastic moment. The seating is casually arranged on the deck, accommodating small to medium groups of diners. Colourful movie posters that hang on the wall add a retro feel and an informal touch to the cosy, laid-back ambience. As the name would suggest, The Fat Crab specialises in dishes of crab, prepared in diverse styles and flavour. The extensive menu carries a plethora of seafood choices that includes appetizers, soup, a variety of pastas and the main courses. Their popular dishes include Black Pepper Crab, Lankan Murunga Leaf Crab Curry, as well as the Malaysian Fish Head Curry. Furthermore, the Fat Crab serves Seafood Grill Platters, which are ideal to be shared between two or more guests, and come in three categories: 'House Selection', 'Chef's Choice', and 'Owner's Personal'. The Fat Crab's informal and comfortable atmosphere is heightened by the open air space, which is relaxing and enables the diner to enjoy the gastronomical adventure, inspired by the Fat Crab motto, "No fuss – Make a Mess."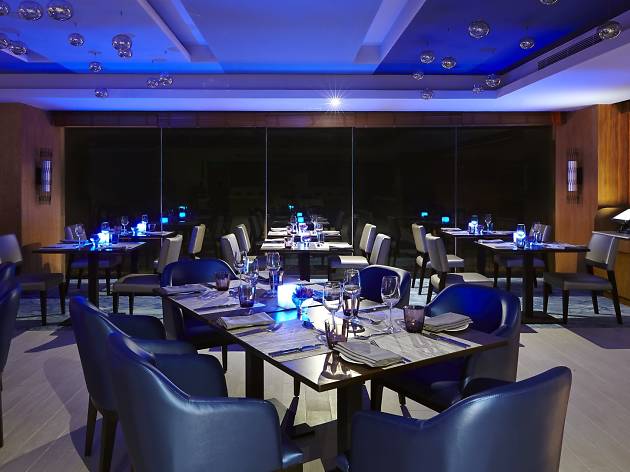 A Dinner Date to Remember in Colombo
Treat your loved ones to a delicious dinner spread in a plush setting and rekindle the sparkle. These places dazzle in the dusk as the city lights start to flicker and aromas and flavours of delicious food tingle the nostrils. With al-fresco dining settings sprawling across courtyards and elegant dining rooms decorated with exotic antiques, they redefine the art of wining and dinning. Be it authentic or fusion, delectable dishes are perfectly curated with ingredients of impeccable quality to ensure a memorable gastronomic adventure.
Seafood Restaurants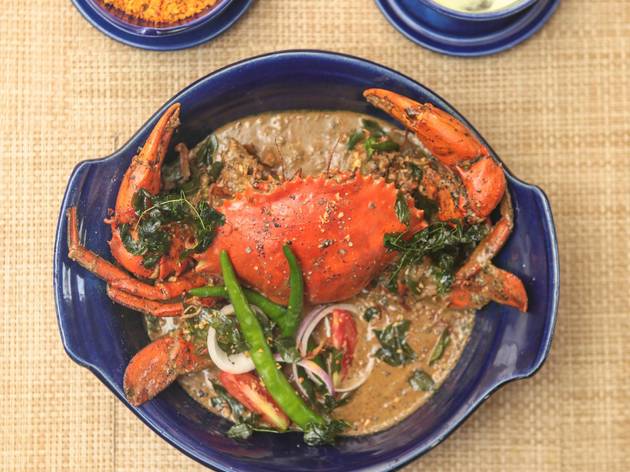 Sri Lankan Seafood Haven
Sri Lanka being a tropical island, it has a bounty of seafood delights which bursts with tantalising flavours. From the celebrated lagoon mud crab to lobsters, jumbo prawns and cuttlefish, the island has a great basket of seafood to offer. Here are some of the best places to satisfy your seafood cravings when in Sri Lanka.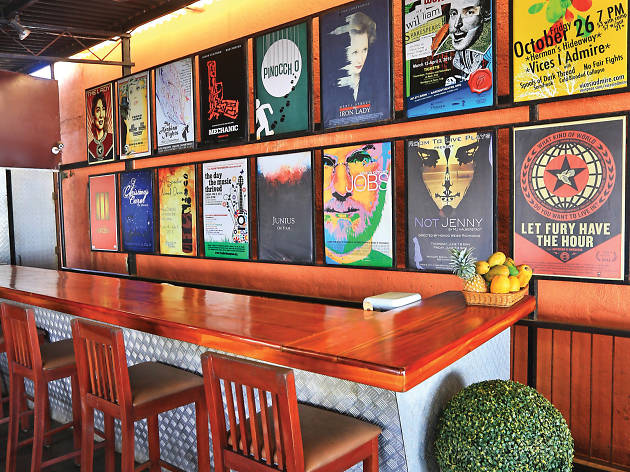 The Fat Crab
The Fat Crab located along Marine Drive offers a wonderful seafood experience amidst breathtaking views of the ocean. The title says it all – 'Fat Crab', as the restaurant specialises in offering a plethora of crab dishes. The restaurant also promises to serve mouth-watering seafood platters. As it overlooks the vast aquamarine ocean ideally evenings make the best time to visit the Fat Crab. The pavilion seafood bistro has a casual setting swirling with the sea breeze. The wooden staircase leads to the deck of the restaurant where the colourful movie posters attract the attention as one enters. The lighting and cosy ambience at Fat Crab makes it a perfect place to have a romantic meal or a laidback gathering with friends. Specialising in preparing a variety of crab and seafood dishes, the restaurant is frequently visited by seafood lovers, Sri Lankans as well as foreigners.  The Fat Crab's extensive menu includes appetizers, soups, pastas and main courses, many of which are seafood dishes prepared to various styles of cuisine. The restaurant's popular crab dishes include the Lankan Murunga Leaf crab curry, Singapore Style Chili crab, Black pepper crab, Garlic butter crab as well as the Spicy Negombo devilled crab accompanied by condiments and a slice of roast paan, steamed rice or fried rice. They also specialise in delicious platters such as Honey Ginger Chicken thigh steaks and Mongolian BBQ. Their mains feature delicious dishes such as the 'Malaysian Fish Head Curry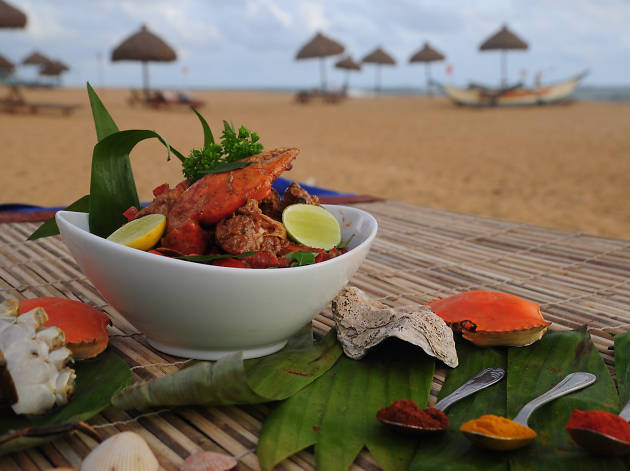 Seafood Cove
The ambience at The Seafood Cove, Mount Lavinia Hotel, is extremely peaceful. With candlelit tables set beside the beach, guests feel happy in a breezy and scenic rustic island atmosphere. The Seafood Cove takes pride in serving freshly caught seafood from the Indian Ocean just steps away. The seafood is fresh, displayed on ice until cooked the way customers wish – whether grilled, sautéed, devilled, poached or fried. A live band playing soft music enhances the magic and charisma of the night while the waves gently wash the shore.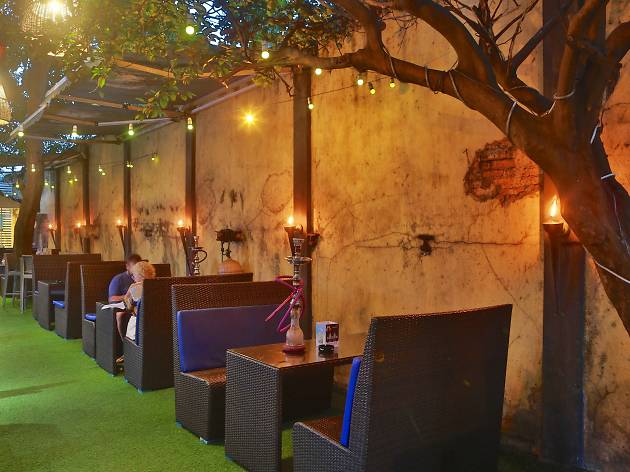 Ceylon Seafish Restaurant and Pub
Bright yellow walls lead to a spacious restaurant known as Colombo's oldest seafood restaurant, with indoor and outdoor dining offering delicious seafood dishes. Equipped with three private dining rooms, this restaurant is ideal to host a lunch, dinner or gathering or to simply visit with friends and family.  The theme of 'water dining' is brought out through the blue walls, which also compliment the food they prepare such as lobster, crab, prawn, mussel and other seafood dishes along with cuisines like, Chinese, Thai, vegetarian as well as some meat dishes. These generously portioned mouth-watering plates boast of flavour and quality. 'Premium boat' by Ceylon Seafish is a popular dish amongst its clientele for its impressive size and presentation. However, all other dishes are too loved by many and will surely keep you coming back for more. A distinctive feature of the restaurant is its take out menu, which includes salads to snacks, lunch and dinner dishes. Moreover, traditional and western buffets can be arranged on request and the unfussy staff will even cook up a personalised dish just for you. The restaurant and pub also has a walk-in wine cellar equipped with 200 imported wines and liquor. Guests can pick their own drinks, however the skilled staff is always around to help you pick the perfect spirit and put together cocktails and mocktails. In operation since 1969, they know what's best when it comes to food and cater to a wide range of palates. The hospitable env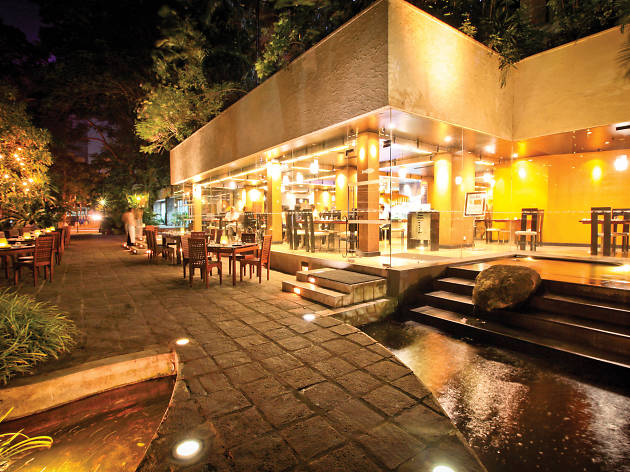 Lagoon
Picture a buzzing fish market, with fresh fare that you can select from. Then picture a work station with various chefs preparing the dish of your choice from the selected fare. If you can put all that together then you can understand the allure of the Lagoon at Cinnamon Grand. It is nothing but the freshest seafood that the restaurant offers it's customers with the some 40 plus varieties of crabs, lobsters and fish on display. After weighing the selection you can select from the 30 different varieties of sauces and have the chefs prepare the dish in Thai, Sri Lankan, Chinese, Indian or Continental Style.