1/3
© Paradise Road
2/3
© Paradise Road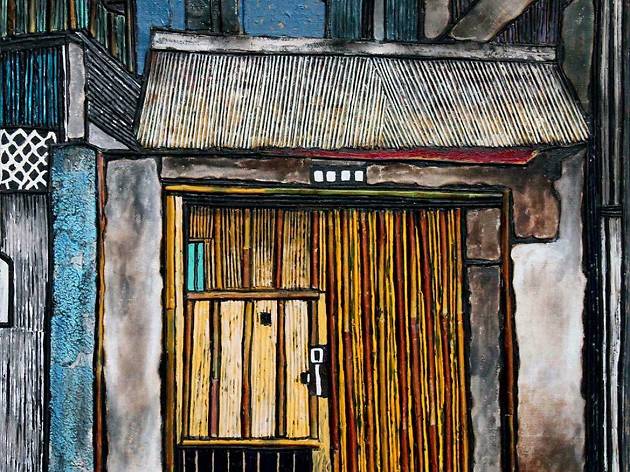 3/3
© Paradise Road
Paradise Road Galleries opened an exhibition of paintings which will run till March 9 by artist Chathurika Jayani. Born in Colombo, Chathurika Jayani is an emerging contemporary artist who is renowned for her meticulous attention to detail in her landscapes focusing on those beyond the norm such as Colombo slums and the less aesthetically pleasing urban landscapes that represent contemporary Colombo.
The title 'Escapes' is argumentative and has different perceptions, which are based on personal aspects. In this series of paintings, she attempts to capture bolts of freedom in the lives of people who live very simple lives, in her own way. "Though they lack facilities, luxuries or wealth, their atmosphere is full of colours. Their shelters, clothes and festive decorations are, despite this, bright and colourful. These colours are placed over them, wrapping a part of their life that is otherwise left in darkness," says Chathurika.
This series is the continuation of her previous exhibition 'Slums', where she began creating colourful surfaces.
Her uniqueness is based on construction using different textures.Further, using non-traditional materials such as wood, corrugated board, cardboard, tissues and handmade paper and even gas torch burners she continues to stand as a unique individual in the industry.