Plein Air Heritage
Inspired by a picturesque Island – With a stroke of his brush, Ifthikar Cader captures on canvas the beautiful landscapes of Sri Lanka.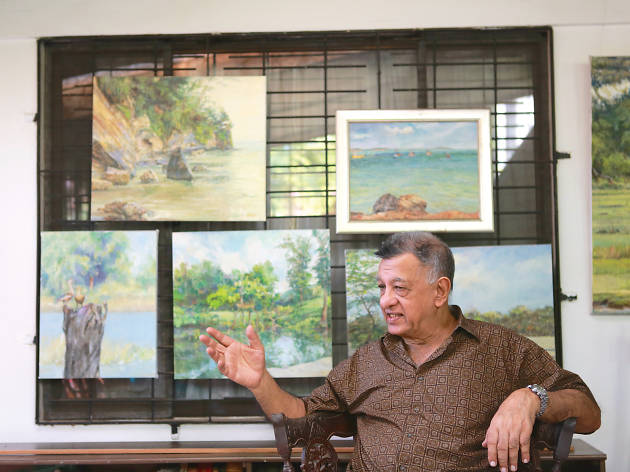 1/4
©BT Images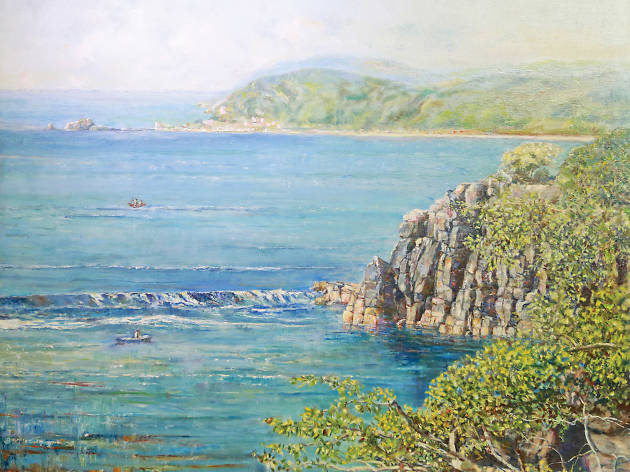 2/4
©BT Images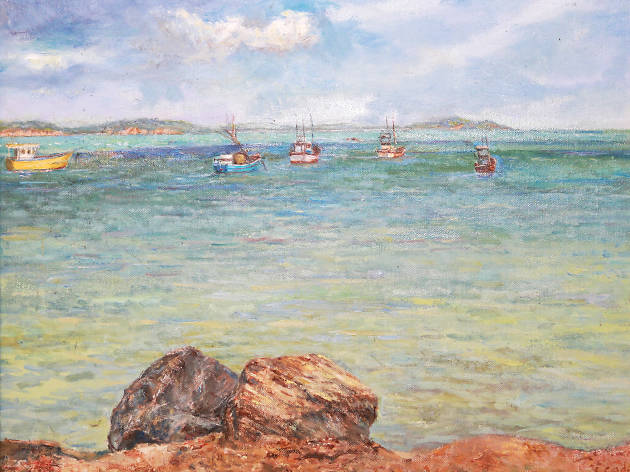 3/4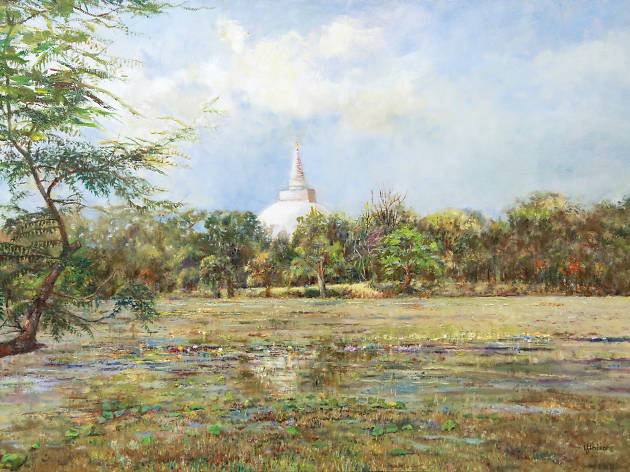 4/4
©BT Images
Be it the breezy golden shores of the Island or the verdant greenery cloaked central hills, Ifthikar Cader will set up his easel and paint from dawn to dusk. Despite being in his late 70s, visiting the sites he paints is something he continues to do. To the 'plein air' painter, sunrise and sunset are the most important times. "The shadows you find early morning and late afternoon helps make a painting far more interesting," says Cader who has been exhibiting since 1996.
Art had always been a passion for Cader. Yet, it was a dream realised during his retirement, triggered by his eldest daughter's plea "Daddy why don't you take up painting again instead of moping around". From there on, his passion converged with a passion for the outdoors.
'Traditional Impressionism' has always been the movement that has inspired Cader's work. However, in his latest exhibition, which will be held in March, one will witness the emerging influences of post- impressionism. It is a movement to which Vincent Van Gogh belonged to, the artist whose life story was Cader's motivation to take up the paintbrush as a profession.
A more modern stimulus stems from contemporary Russian artists Igor Sakharov. This technique is evident in the painting of a sunset at the beach, where the crimson glow of the setting sun shimmers on the waters.
Indeed, most of Ifthikar's paintings have the ability to transport you to the scene of the painting. As you watch the boats bob off the Weligama coast, you can almost feel the spray of the sea or views near the Konneswaram Kovil will remind you of the balmy winds of the East. Painting wildlife in a moment in time is another beloved challenge. Unlike nature, an elephant cannot be depended upon to stay put.
In these instances, Cader would take a photograph and memorise the movements and details of the animal. However, the backdrop will be something he has sketched on sight. Cader also illustrates the rich history of the Island from a unique perspective.
In Pidurangala, he found a spot that offered him a rare view of the Sigiriya rock fortress. Similarly he has painted a scene of the Mirisawetiya Stupa peeping from beyond a marshland and rough foliage.
For Ifthikar, there is no greater muse than Sri Lanka, which he considered to be 'an artist's paradise'. Be enthralled by the beautiful landscapes and seascapes he has captured at the exhibition 'Plein Air Heritage' on March 18 and 19 from 10am to 8pm at Lionel Wendt Art Gallery (See Art & Music).