The Encounter: Sanjeewa Kumara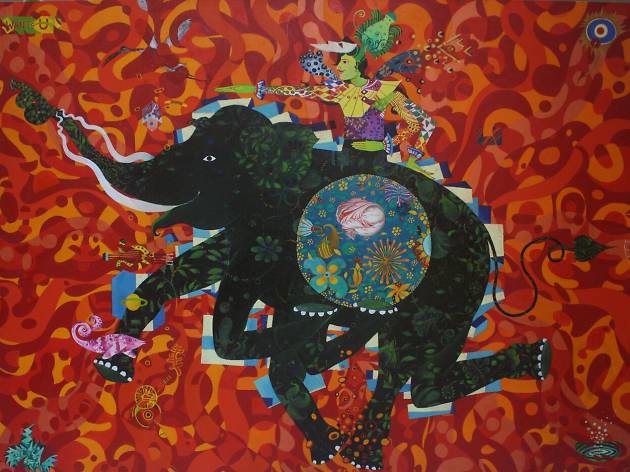 1/4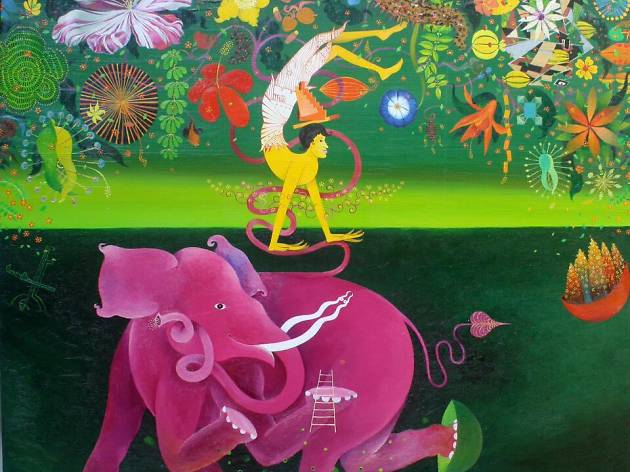 2/4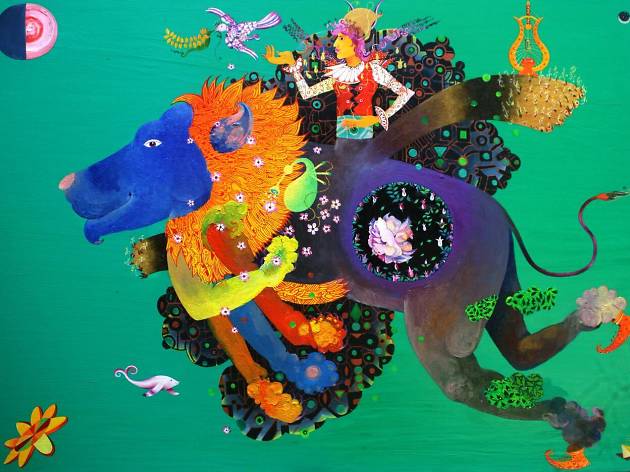 3/4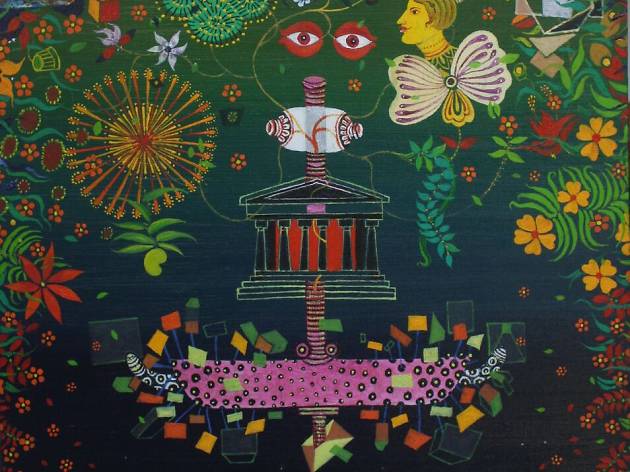 4/4
Sanjeewa explores the use of lush, sensual imagery, and how the collision between Western pop culture and the South Asian island's post-colonial legacy impacted his imagination. His works portray six-legged elephants, floating hunters, flower paradise and all sorts of creative creatures and states, which add colour to the paintings. He also makes countless references to things disappearing into depths of space, to the cut off at the edges and to falling out of utensils of a passing time. They are almost 'moving' images.
He aims to create popular iconography moving 'form' and space and he synchronizes them into a unique form.
He tries to re-imagine and re-create new identity and focuses to present a self styled piece of work. He also focuses to present the viewer a surreal reservoir of images of Sri Lankan history, the furniture of a bygone animal, Dinosaurs and secret languages spoken by the painters only.