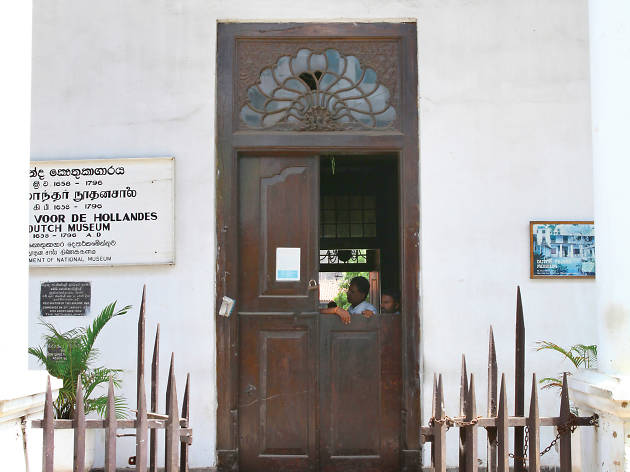 1/3
© BT Images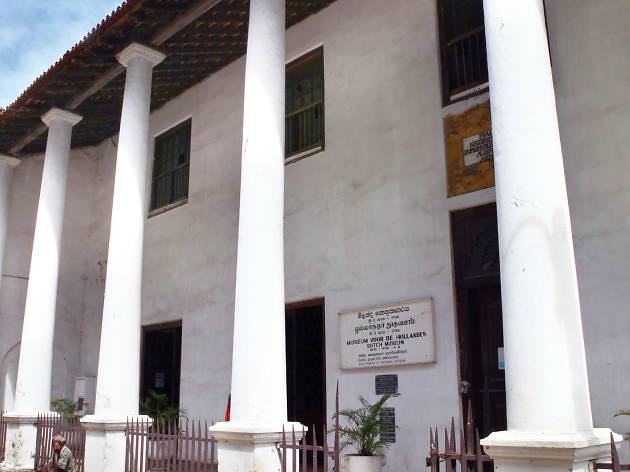 2/3
© BT Images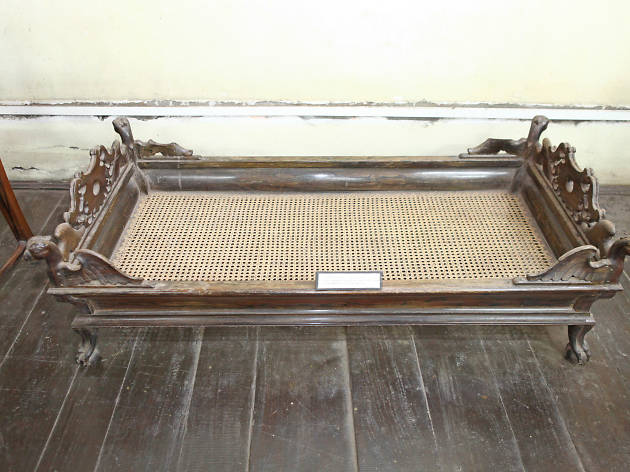 3/3
© BT Images
The Dutch Museum displays over 3,000 exhibits elated to the Dutch who ruled coastal areas of Sri Lanka.
A 300 year-old governor's manor houses the Dutch Period Museum. Looming about a locale easily ranked as one of the busiest places on earth and severely contrasting with its surroundings of modern shops selling everything from toys, to jewellery, footwear and what not, this two-storey house oozing centuries old Dutch architecture remains untouched by time.
It displays selected objects of the period through the commencement of Dutch occupation with the seizure of Portuguese settlements in Sri Lanka by the VOC on June 12, 1656 to the surrender of these regions to the British East India Company on February 14, 1795. Antiquities such as swords, clothing, porcelain, mediums of exchange, furniture, ancient maps and documentation of treats—all belonging to the Dutch period find their home within this abode.
Artefacts laid out within an artefact; the Museum is housed in the abode of the Dutch Governor (1692–1697) Thomas van Rhee and most of the structure remains same as when built three centuries ago. Its high risen roof, square courtyard decorating the centre of the house and large pillars announcing the entrance are distinct elements of 17th century Dutch architecture.
Venue name:
Dutch Period Museum
Contact:
Address:
Prince Street
Colombo 1
Colombo
00100

Opening hours:
Tue–Sat 9am–4:30pm (Closed on Sun, Mon and public holidays)
Price:
Rs 500 (Tourists); Rs 20 (Locals); Rs 250 (For photography)