A safari to Yala
The most charismatic and sought after animals in Yala are the leopard, the elephant and the sloth bear.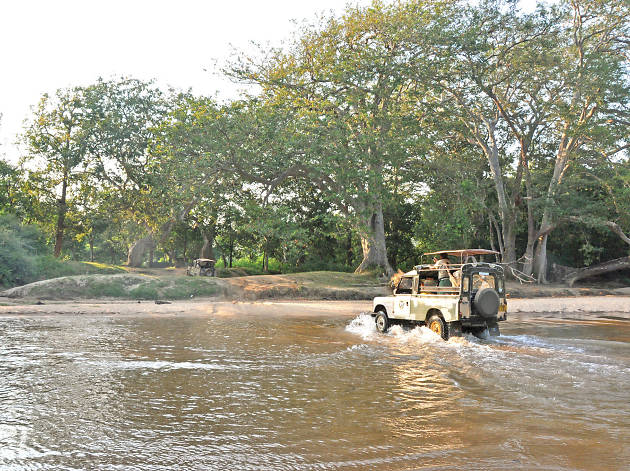 1/2
©BT Images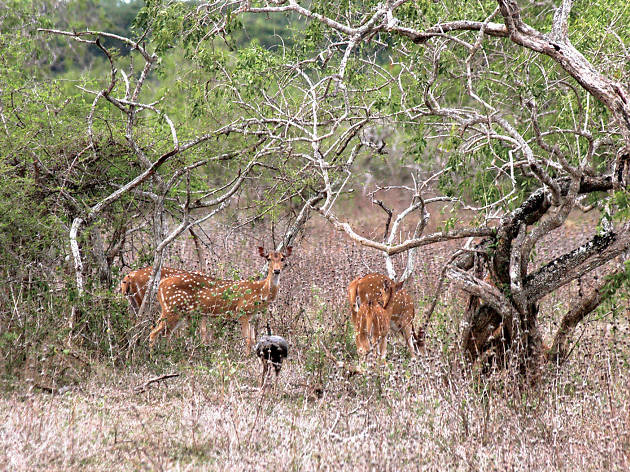 2/2
©BT Images
YALA is Sri Lanka's most emblematic national park, set in the ancient Ruhunu kingdom in the Southern Province. Remnants of past civilizations, covered with the jungle tide, form the stamping grounds of wild animals of a great variety. Established as a national park in 1938, Yala comprises five blocks sprawling over 979 square kilometres.
The attraction of the park lies in the arid, wild, open land which is punctuated by grasslands, shrubs, tanks, lagoons, water holes and sand dunes. Water gathers in the forms of streams, tanks, waterholes, rock pools, and lagoons. Each terrain, different in character, provides glimpses into wildlife in their most intimate, beautiful and dramatic moments.
The most charismatic and sought after animals in Yala are the leopard, the elephant and the sloth bear. But there are 41 other mammal species, among them the jackal, the sambhur, the spotted deer, the loris, the crocodile, wild cats, wild boar and buffalo. Of birds there are 215 varieties, seven of them endemic to Sri Lanka: Sri Lanka grey hornbill, Sri Lanka jungle fowl, Sri Lanka wood pigeon, crimson-fronted barbet, black-capped bulbul, blue- tailed bee-eater and brown-capped babbler. During the migrating season, birds flock in plenty and jostle for space in waterways, a display of rare, beautiful and unusual plumage. Raptors like the crested serpent eagle can be seen wheeling in high skies, perpetually looking for prey.
There is also a teeming reptile population, the most charismatic species being the crocodile and sea turtle. Associated with Yala is also a wealth of traditional lore, among these the story that mythical monarch Ravana's kingdom used to be by the shore here. A large number of ancient unused tanks lie in the heart of the wilderness.
Sithulpawwa, an ancient monastery that housed 12,000 arahants, is a site of pilgrimage now within the park. Along the way are the Magul Maha Vihara and Akasa Cetiya which stand amidst beaches or wild rocky terrains of serene natural beauty. There are also historical sites like battlefields, imbued with the romance of historical tales.