Colombo Ahoy
It's not all hard work at the business hub of Colombo.
 From towering structures to the food carts strolling along the streets of the city, everything echoes the multiple cultures of Sri Lanka.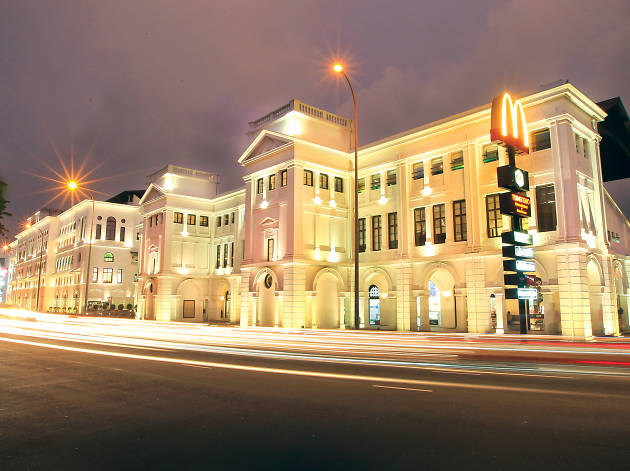 1/5
©BT Images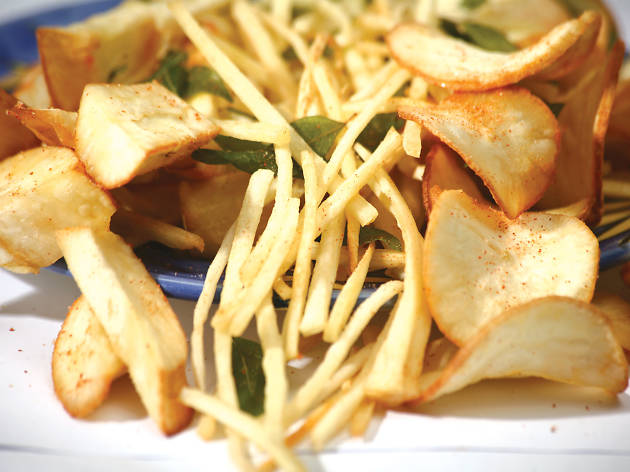 2/5
©BT Images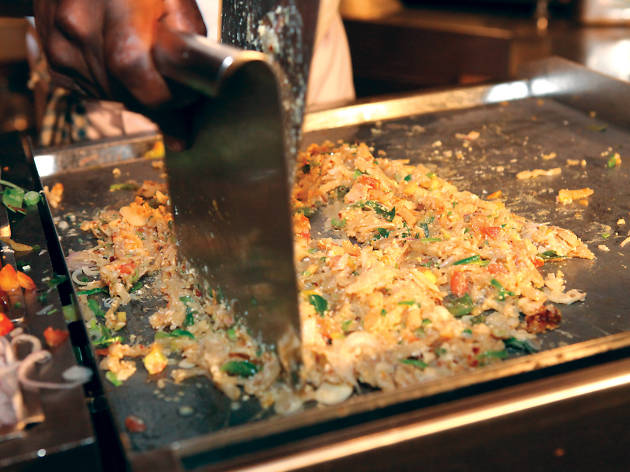 3/5
©BT Images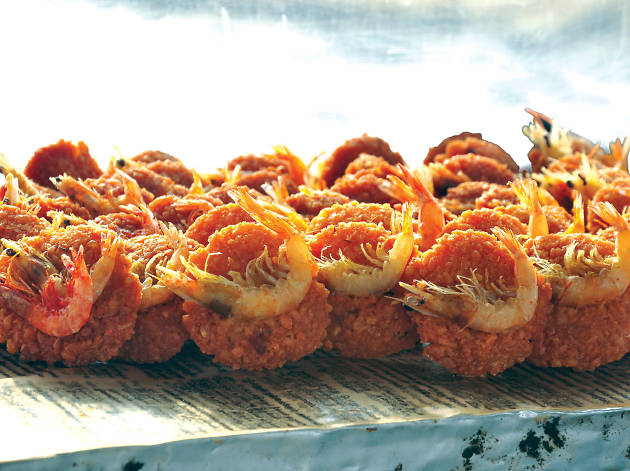 4/5
©BT Images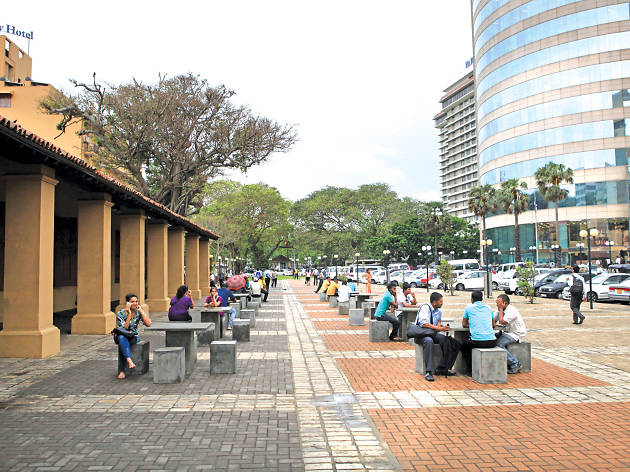 5/5
Mmm...Delicious!
Colombo has everything delicious!
 For breakfast, you don't have far to go before coming across a little shop selling packs of string hoppers, pol sambol (coconut sambol) and curry or a stack of pol rotti (coconut rotti). Paired with a cup of tea it's a great way to start the day. Craving a succulent eggs benedict or English breakfast with a strong cappuccino? Colombo has a range of bistros and cafés serving up a splendid spread of all this.
Rice and curry is available throughout the city for lunch. It's the staple that is served in packets or if you are feeling slightly indulgent stop by a buffet. Desserts from across the world at restaurants will appease your sweet tooth, but you could stop at the new dessert bars that have cropped up. (See Colombo)
From the wok to the oven, dinner will be a thrill. Enjoy the sea breeze at Galle Face and bustling Pettah as you have your fill of delightful Sri Lankan street food – isso vadai (a lentil prawn patty), manioc chips, stir-fried chickpeas, tiny fried crabs and even achcharu (pickled fruit).
 A packet of kottu is a meal in itself and comes with meaty options. In Sri Lanka, you can even dance to the sound of your food being prepared and your taste buds will be tingling with the sweet, sour and spicy flavours once tasted.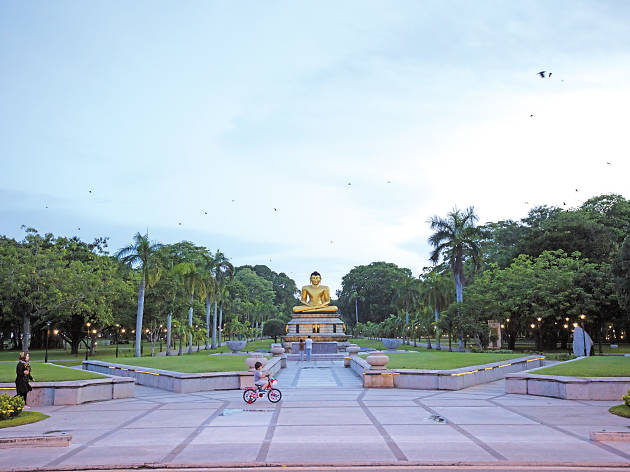 The theatres will be filming all the hits from thrillers to animations that will excite the kids. The stage will see talented actors take on classic plays and present hilarious new comedies.
(See Movies and Drama & Theatre) 
Colombo's shops have everything from resort wear to winter clothing so add trendy items to your wardrobe. If you are heading to the beach be sure to grab a batik wrap and flip-flops or
 a sweater if you are heading to the hills. The malls – Liberty Plaza, Liberty Arcade, Crescat Boulevard and Majestic City host all kinds of shops while the shopping centres Racecourse, Arcade Independence Square and the Dutch Hospital provide a beautiful atmosphere to shop and dine. Don't forget to marvel at the colonial architecture. (See Shopping)
There's a fair at the grounds of the 
Race Course Shopping Mall on Saturdays and Diyatha uyana on Thursdays, where you can purchase some unique organic goods and some specialty food for vegans.
Let the breeze from the Beira Lake cool you and then visit the Gangaramaya Temple for a taste of culture. Enjoy a leisurely stroll along Marine Drive in the evening watching the sunset and enjoy a cup of coffee or beverage.
At the Mount Lavinia beach the entire family can enjoy the sun, sand and waves.
 In the evening the beach restaurants are idyllic getaways. A picnic at Viharamahadevi Park makes for a lovely outing. A jog at Independence Square will keep you fit.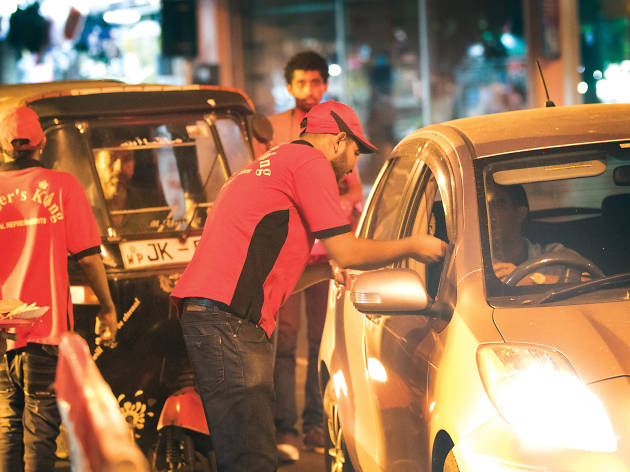 ©BT Images
There are so many spots to meet friends and hangout. The Dutch Hospital and fairy tale like Park Street make for a beautiful night out with friends. They set the perfect setting for easy conversations and offer a variety of beverages and cuisine. Live music will be buzzing in your ears keeping the conversation jolly and flowing. Chopping sounds on the kottu cooker, crackling hoppers and sizzling woks fill the night air with tantalising aromas of food. (See Colombo)
Colombo is brimming with nightlife, especially over the weekends. Head over to the clubs concentrated in the heart of the city. Each has its own identity with the music in trend keeping your feet tapping. You may hear the odd baila rendition now and then. A few street food joints will be open if you are hungry after hours. Enjoy a delicious cheese kottu or cheesy palandi. Our tip is that you head to Pillawoos along Galle Road – they'll serve your meal to your wheel, or Burgers King in Slave Island.
After the night is done, don't forget to hail a cab if you are in no position to drive.
More to explore