Dambulla: historical charm
Must visit places in the historical town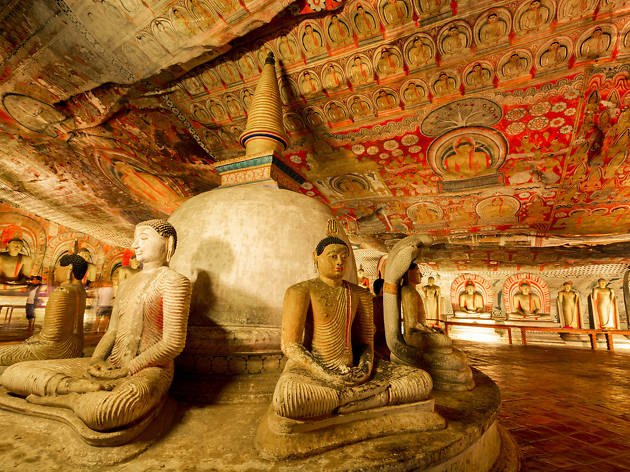 1/2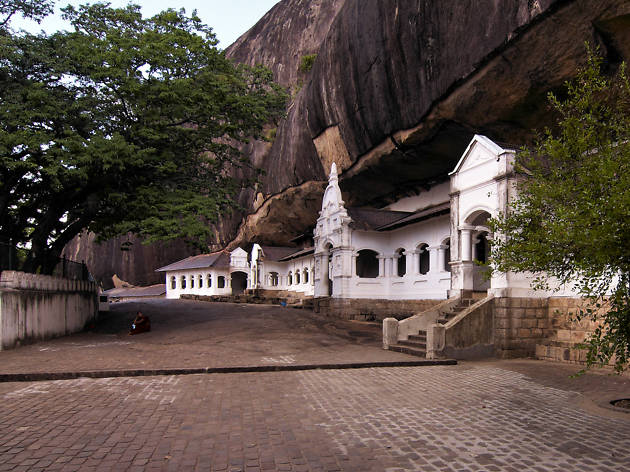 2/2
Close to five hours away from Colombo, in the Matale District, Dambulla is a large town surrounded by remote landscapes, mountainous backdrops and historical sites. Accessed via the Kandy-Jaffna highway (A9) or via Ambepussa and Kurunegala (A6) the region is best known for its historic temple, the Dambulla Cave Temple, more recently named the Golden Temple. There is still more to discover in the rugged surroundings and even the bustling town of Dambulla, whether you are on a tour of the cultural triangle of the island or making a pit stop.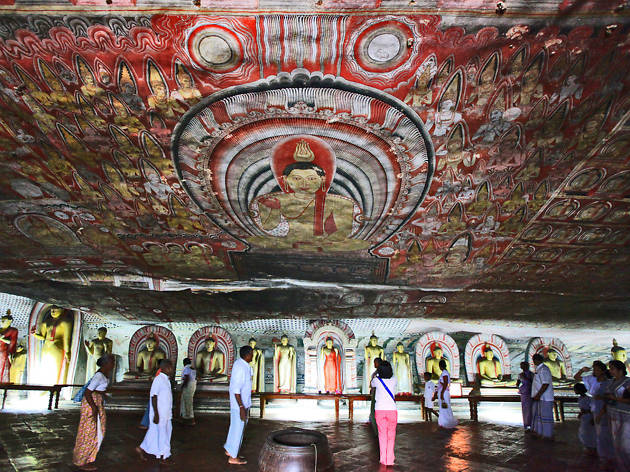 The Dambulla Cave Temple with a history that dates back to the first century BC is a world heritage site. The Temple earns renown as the best-preserved complex of rock paintings and images of the Buddha in South East Asia. A visit to the temple entails a long hike to the top along stone hewn steps giving way to panoramic views. At the summit are the five cave dwellings beneath the looming rock outcrop sheltering over 150 Buddha statues and the surfaces adorn beautiful and well-preserved paintings.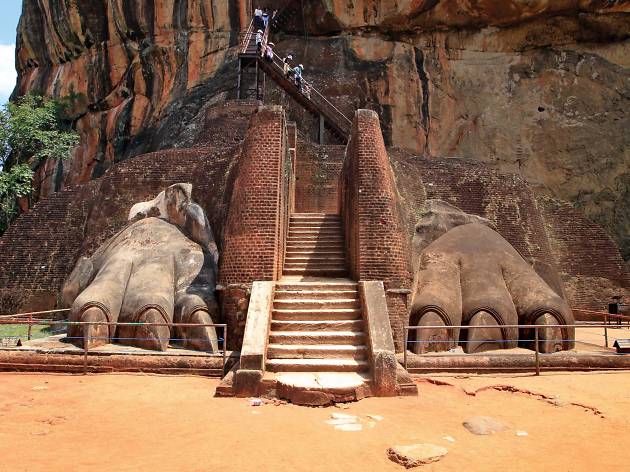 Another historic site, the Sigiriya rock citadel is yet another world heritage site approximately 15km away. This ancient site too entails another climb to its summit and is famous for its ancient hydraulic system, water gardens and rock frescoes.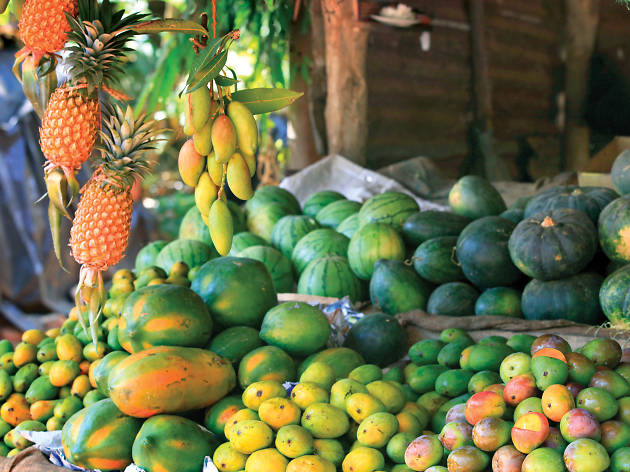 ©BT Images
The Dambulla town is a commercial hub and in particular is its economic centre. This wholesale market is a great stop to make on your return journey to pick up the freshest produce around. Three massive hangars host 144 stalls offering a largest variety of produce to choose from.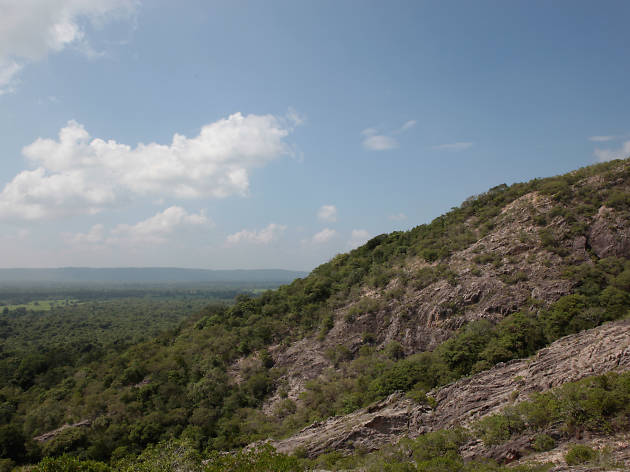 If you want to escape the noise and chaos of the market – however, Namal Uyana is another attraction worthy of a visit. Head towards Madatugama along the A9 to reach Namal Uyana, said to be largest ironwood forest and rose Quartz Mountain in Asia. In addition to its natural beauty it is also a place of historical significance, home to ruins of an ancient monastery and other stone ruins scattered along the forest bed.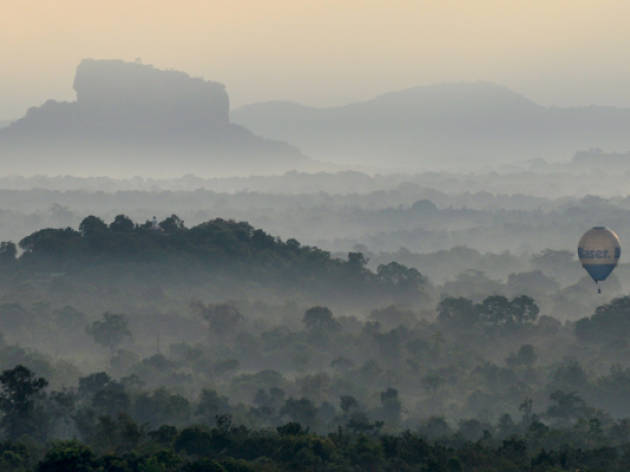 Dambulla is also a popular sight of hot air ballooning with licensed service providers. You can take to the air and serenely float over green landscapes and mountains and even catch a glimpse of elephants as they roam the forests.