Mahamevna Uyana
Anuradhapura is the cradle of Buddhist culture in Sri Lanka.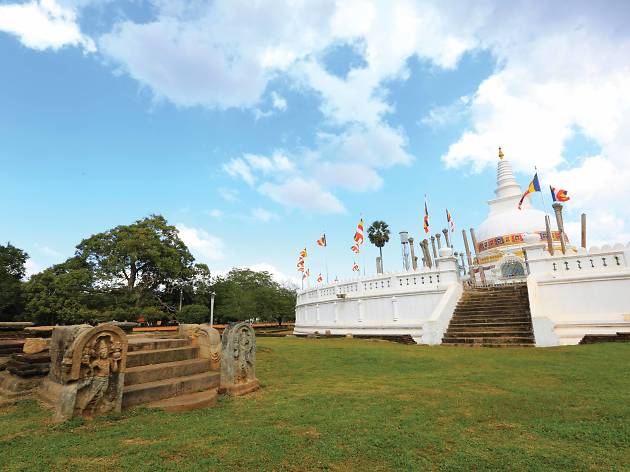 1/2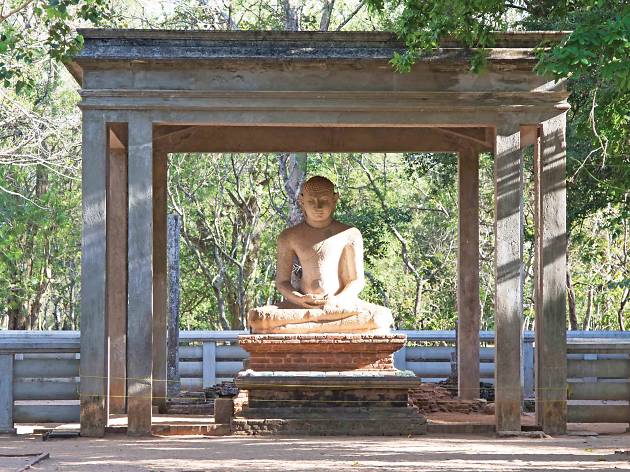 2/2
It bears witness to a glorious heritage of over thousand years, where kings reigned in splendour and displayed their power and religiousness in the mighty edifices that stand as custodians of an inheritance.
What remains today of a great civilisation is the architecture of the stupas, monasteries and buildings. Accompanying these structures were parks that were pleasure gardens of the time. These gardens were so meticulously laid out that they demonstrated the ancient expertise in horticulture. The Mahamevna Uyana, as it stands today has been documented in the Mahavamsa, the ancient chronicle of Sri Lanka. This garden, which has a great number of structures of great significance within its grounds was maintained among other reasons, for the benefit of monks and ascetics. It was a significant allotment for the protection of fauna.
Created by King Mutasiva (367-307 BCE), the naming of Mahamevna Uyana is steeped in legend. A heavy downpour of rain at the auspicious time of construction of the park had resulted in it being named the park of 'heavy shower', which the builders saw as an auspicious sign of great things to come.
The Mahamevna Uyana has four heritage sites of importance. The Sacred Bodhi Tree, the Samadhi Buddha Statue, the Ruwanweliseya and the Thuparama stupas are monuments with immense significance, not only for their resilience over the time, but more so because of the resplendent history and artistry that surrounds their construction. These structures are awe-inspiring and the numerous remnants of various buildings scattered inside Mahamevna Uyana are relics of a park that may have been the prime example of garden architecture in the ancient world.