Marvellous Maduru Oya
Witness the mighty elephants, mesmerising water holes, the great dam and many ancient tales left to discover.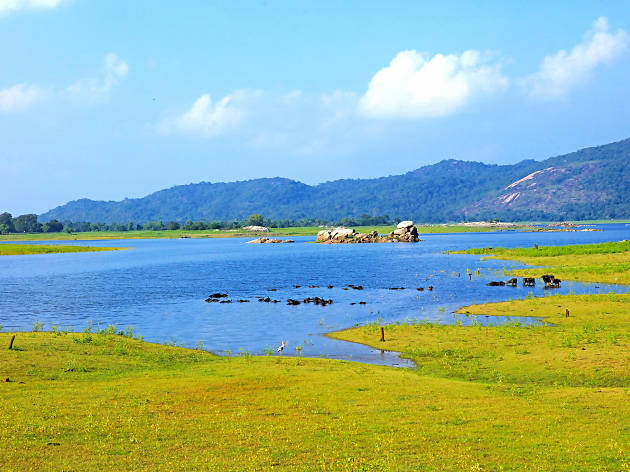 1/3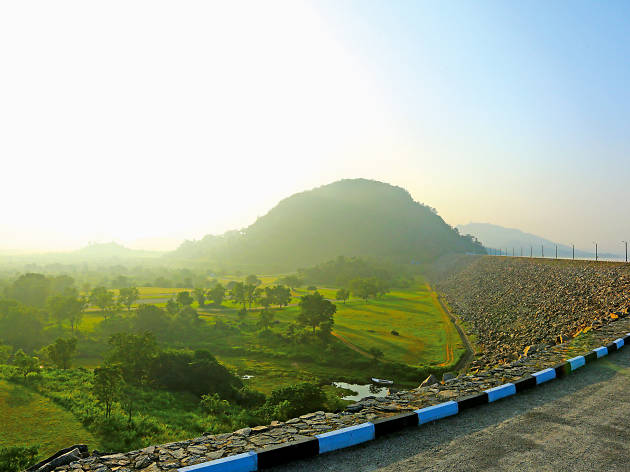 2/3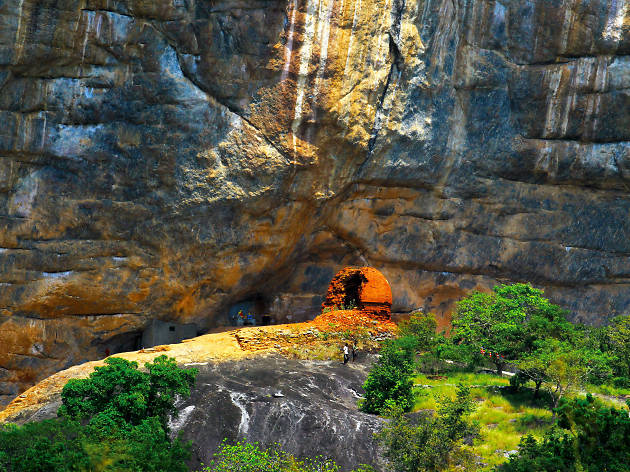 3/3
Home to herds of elephants, deer, wild boar, bears, leopards, water buffaloes, species of monkeys, birds and fish, and endemic flora, the Maduru Oya National Park is a sight to behold. The drive through gravel paths shaded by rows of trees veils the fact that this National Park is situated in the Dry Zone of Sri Lanka, in the North-East. The National Park is a catchment area for the Maduru Oya reservoir.
It is a landscape of emerald mountains, open savannah, still waters of little pools and flowing tributaries that showcase a verdant garden where animals enliven the view. Macaques and endemic purple faced-langurs create a raucous or lounge among the branches in troops, while elephants saunter in their usual leisurely motion.
Maduru Oya National Park is a thrilling hive of activity at any time of the day, with so much to be explored, including history. A trip to the Park will not be complete without traversing through time, when kings built monuments and temples, which even currently exude an aura of awe. The Henangala cave temple believed to have been built in first century CE captures within its abode ancient tales that are worth reliving. The view from the rock temple is resplendent; the scenery in the evening is breathtaking – watch the elephants at water holes or simply enjoy the mesmerising scenery fading into the distance. There's more history in the ruins of the earthen dam and sluice that was built somewhere during 276-301 BCE. And the best way to complete a trip to the park is to drive along the Maduru Oya Dam, the crowning glory of a fulfilling journey as you take in the calm waters and the unfolding drama of nature.