Mesmerising Haputale
Haputale is a serene getaway nestled in the midst of rolling hills.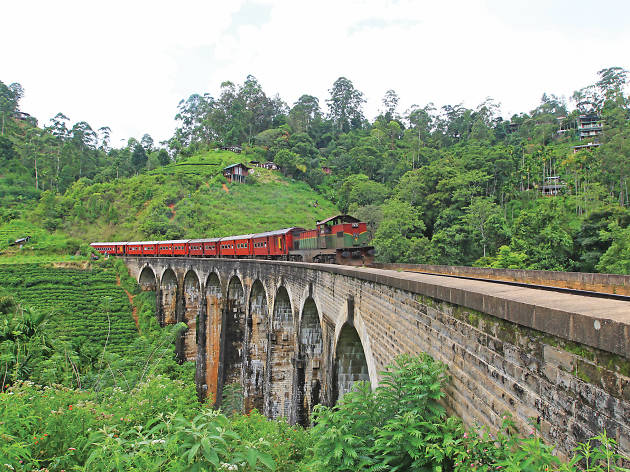 1/5
©BT Images
Train rides to Haputale
2/5
©BT Images
Enjoy the tranquil ambience at Lipton's Seat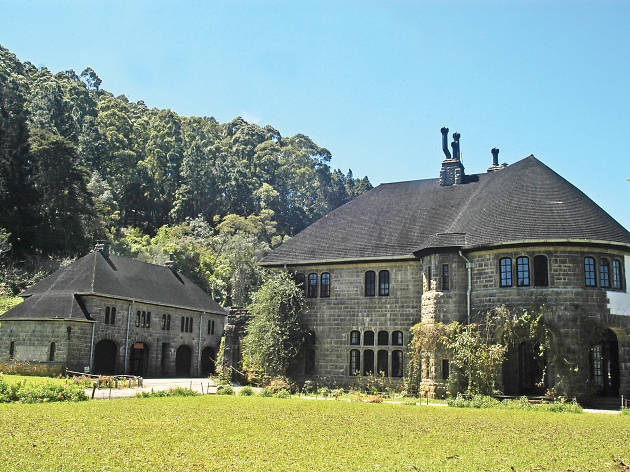 3/5
©BT Images
The Tudor style Adisham bungalow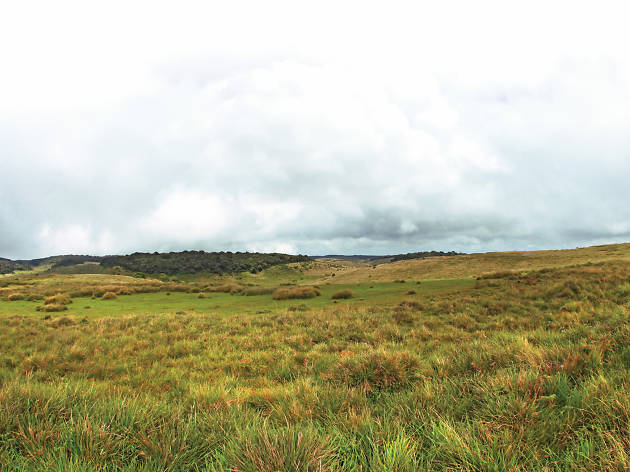 4/5
©BT Images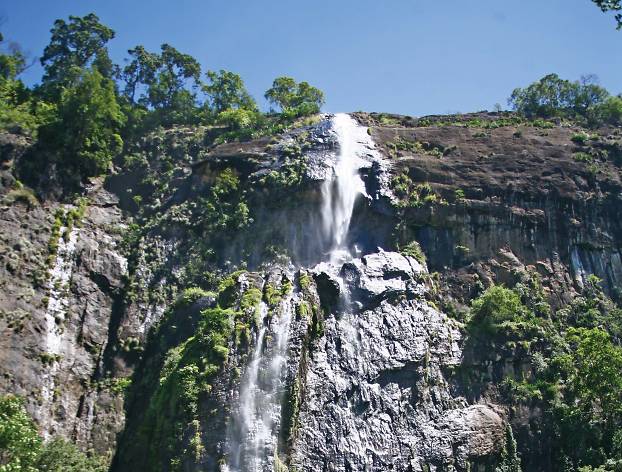 5/5
The picturesque Diyaluma falls
Located in the southern region of the island, Haputale is an interesting destination to explore. Of the many places to discover in Haputale, the must sees include Adisham bungalow, Lipton's Seat, Idalgashinna, Horton Plains, Thangamale Sanctuary and the beauty of the Bambarakanda as well as Diyaluma waterfalls.
Drive amidst the lush green tea estates and immerse in the cool climes of the destination. Haputale offers many interesting sites to explore including many historical and cultural attractions.
The Lipton's Seat located approximately 1,970m above sea level with its tranquil ambience offers spectacular views of the verdant fields. The name Lipton's Seat was derived from Sir Thomas Lipton who had enjoyed views of the picturesque mountains and emerald hills. Upon hiking and reaching the summit of Lipton's Seat, onecanenjoythepanoramicbeautyof nature.
A four kilometre drive from Haputale will take you to the colonial Adisham bungalow. The stately bungalow was built by Sir Thomas Lister Villiers as his country home with much passion and detail. The stunning edifice lies amidst the verdant scenery and plush tea estates. It is a colonial Tudor style bungalow that reveals a serene ambience. It is a monastery run by Benedictine Monks. Only a few rooms are open to the public. Enjoy views of the valley and the picturesque surroundings and do not forget to take home freshly prepared strawberry jam, which can be purchased from the in-house shop.
The Thangamale Sanctuary, part of the Glenanore Tea Estate, is a 131-hectare sanctuary and is a two-kilometre drive from Haputale town. Hiking the trails requires great stamina and one can enjoy mesmeric views of the landscape. Idalgashinna is another ideal hiking destination. Trekking past the railway lines is the small hamlet that leads the adventure enthusiasts to explore the mountains.
One should not miss witnessing the beauty of the Bambarakanda and Diyaluma falls. The tallest waterfall in the island, the Bambarakanda falls pours continuously while the stunning Diyaluma falls takes the credit for being the third highest in the island. Picnic or enjoy a moment while engag- ing in a memorable time with family or friends. It is an ideal place to hike and enjoy picturesque vistas.
Another tea touring venue is the Dambatenne Tea Factory. Built by the Scottish tea baron Sir Thomas Lipton in the 1890s, one can witness the pro- cess of tea making here. While there are plenty of things to do in Haputale, plan out your days and enjoy a relaxing stay amidst the cool climes of the island.